A report on the housing shortage says apartment building has all but ground to a halt in Dublin, despite an increasing demand for homes and sharply rising prices.
The Economic and Social Research Institute report says this flies in the face of economic theory, which says when demand and prices rise, supply increases as well.
This is not happening across the country, but particularly so in Dublin, which is the region of greatest demand and highest prices.
The report's author, Dr Edgar Morgenroth, says possible explanations are that the price rises may still not be enough to make construction in Dublin profitable, possibly due to higher construction costs n the capital, or because planning regulations there add to costs, or because developers may find it difficult to raise capital for larger developments.
He also raises the possibility that developers may be hoarding land for future development, given the likely higher price and therefore profit that will be available in the future.
But the report does not specify any particular constraint that may be at work, particularly in the Dublin market.
Previous research has shown that the number of households nationally is likely to increase by 20,000 each year for the next 15 years, and that when combined with the need to replace obsolete dwellings, would require an additional 25,000 dwellings to be built each year.
However, since 2013 dwelling completions has been running at around 10,000 units per year - less than half the required amount.
Increasing undersupply in the capital
Around 60% of the required dwelling units need to be built in Dublin, with the bulk of the remaining need being concentrated in Kildare, Louth, Meath and Wicklow, and Cork and Galway cities. This means that the current national level of housebuilding would barely meet the needs of Dublin alone.
In fact, 60% of house completions have occurred outside the Dublin region.
In Dublin, completions have averaged 2,500 a year - considerably less than required to meet demographic change, which is leading to an increasing undersupply in the capital.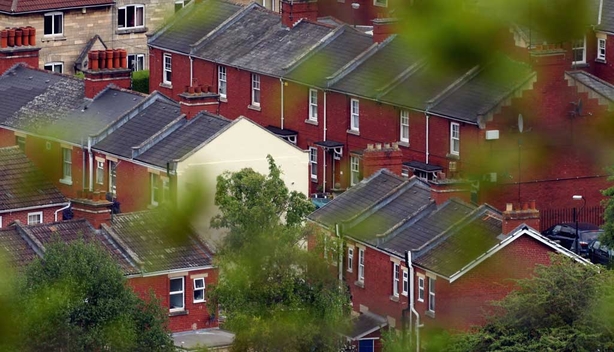 In the survey period (Q1 2013 to Q4 2015) national dwelling completions have been running at just 28% of the long-run average (1996 to 2015).
At county level, recent completions are variable: in Galway City they are just 12% of the long run average; in Dublin City it was 19%; and it was 21% for Cork City.
By contrast, in Dun Laoghaire-Rathdown it was 63%; 35% in Fingal and Kildare; 32% in Louth; and 30% in Wicklow.
This, the report says, suggests specific constraints in city areas - possibly lack of development sites and/or higher development costs.
During the period 2001 to 2015, completions account for 84% of planning permissions granted during the period.
In other words, 16% of projects granted planning permission were not built.
The number of planning permissions granted peaked in the second quarter of 2005 at 29,000 units, but that has fallen to a current average of 2,000 units per quarter - about 7% of the peak.
Planning permission declined by more than the national average in Dublin City and Dun Laoghaire-Rathdown.
Wide divergences of prices
Since 2013, house prices have risen by 35% nationally, but housing supply has not risen in line with prices.
And there have been wide divergences of prices across the country - a divergence that is now at its highest since the peak of the property boom.
The ESRI report has broken down price increases to county level, including the four local authority areas in Dublin.
Between the start of 2013 and the end of 2015, prices increased by 50% in South Dublin, more than 40% in Dun Laoghaire-Rathdown, and more than 30% in Dublin City, Cork City, Galway City and Dublin commuter counties.
Fingal in north county Dublin recorded a lower level of house-price growth, at 20%, while the mean price growth across all the remaining counties was less than 10%.
In Dublin, there was steady price rises from 2013 to half way through 2015, when prices levelled off.
In cork City and Galway City prices grew most in 2015, but slowed during the second half of the year.
There is less evidence of price slowdown in the Dublin commuter counties, where prices have been lower.
Dr Mogenroth speculates this may be due to the effects of the loan-to-value and loan-to-income rules introduced by the Central Bank last year.
These rules may have the effect of pushing buyers out to the commuter counties, where prices are lower to begin with and properties are more affordable under the new lending rules.
However, he warns this may lead to a pattern of long commutes which may become unsustainable.
Average price for an acre falls
Meanwhile, the average price for an acre of land fell by 10% last year to below €9,000 according to the 2015 Land Price Report in today's Irish Farmers Journal.
The amount of land changing hands also declined significantly reflecting a substantial drop in income for farmers.
The cheapest was in Leitrim where less than €5,000 would buy you an acre.
The dearest was Kildare at almost €14,000.