Euro zone economic sentiment unexpectedly improved in December as unemployment continued its decline in the previous month, data from the European Union's statistics office and the European Commission showed.
The Commission's monthly survey showed that economic sentiment in the euro zone improved to 106.8 points in December from 106.1 points in November.
Economists polled by Reuters had expected an unchanged reading.
A separate business climate indicator calculated by the Commission, which points to the phase in the business cycle, also rose by more than expected to 0.41 in December from 0.36 in November. Economists had forecast a rise to 0.40.
The more optimistic mood was driven mainly by industry where the economic sentiment index component rose to -2.0 from -3.2.
Services, the sector responsible for the biggest part of euro zone gross domestic product, also improved to 13.1 from 12.8. Consumer sentiment rose to -5.7 from -5.9.
Separately, the EU statistics office Eurostat said that euro zone unemployment fell to its lowest level in more than four years in November.
Euro zone joblessness fell to 10.5% of the workforce from a revised 10.6% in October. It was the third consecutive monthly decline. A total of 16.9 million people in the 19-member euro area were unemployed.
Compared with a year ago, the rate fell in all countries except Austria and Finland. The sharpest declines were in Spain, to 21.4% from 23.7%, and Italy, to 11.3% from 13.1%.
In the wider 28-member euro zone, the rate also declined, to 9.1% from a revised 9.2% in October. That was the lowest rate since July 2009.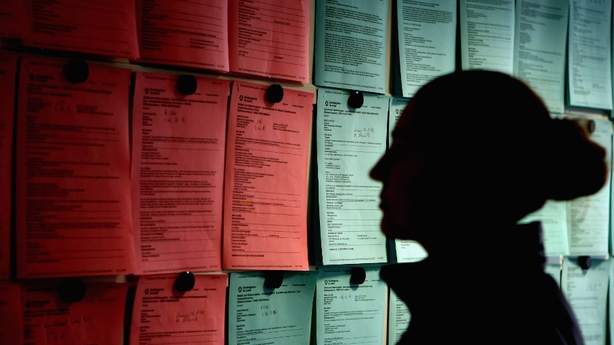 Joblessness in the euro zone has gradually fallen from the 12.2% level reached at the height of the debt crisis in September 2013.
However, it still remains way above the near-7.5% level seen during the economic boom leading up to the financial meltdown in 2008.
Economists worry that growth in Europe, currently set to expand by 1.6% in 2015, is too weak to erase the big pockets of unemployment that are helping fuel the rise of populism across the EU.
As usual, the level of joblessness varied across the euro zone. The highest rate was in debt-stricken Greece, at 24.6% in September, the latest data available.
Youth unemployment in Greece stood at a higher 49.5% and at a still worrying 47.5% in Spain where recovery since the debt crisis is underway.
The lowest rate overall in the bloc was in economic powerhouse Germany, unchanged for a third consecutive month at an ultra low 4.5%.
By contrast, conditions and the outlook for retailers were less rosy.
Euro zone retailers grew more gloomy in December, the Commission survey showed, for the second month in a row.
Eurostat data showed increased pessimism was for good reason as retail sales fell 0.3% month-on-month in November after a revised 0.2% decline in October and a 0.1% fall in September.
Economists polled by Reuters had expected a 0.2% monthly rise in sales, rather than a decline.
In annual terms, retail sale in November were up 1.4% compared to expectations of a 2% gain.
Of the 14 euro zone members for which data was available, retail sales only went up month-on-month in Finland, Germany, Malta and Slovakia. The largest decreases were in Estonia, Latvia and Portugal.