IDA client companies created just under 19,000 jobs here last year.
According to the authority's annual report, published today, the net increase in employment at IDA-backed firms during 2015 was 11,833.
That represented an increase of two-thirds on the previous year.
Total employment at overseas companies stands at 187,056 people, the highest level of employment in the IDA's 67 year history.
Among the big names which invested in Ireland last year were Uber, Facebook, Apple, Zimmer and Slack.
The number of investments rose from 197 in 2014 to 213 last year.
IDA client companies spent €9 billion on salaries last year.
One in five jobs in the Irish labour market now depend on foreign direct investment, according to the IDA's CEO Martin Shanahan.
He said the outlook for 2016 was positive but there was significant competition fighting for investments to be located in other countries.
Mr Shanahan said exchange rates, oil price and interest rates were in Ireland's favour. But he said these factors could change.
He added the global tax environment remained "fluid".
But he noted "a tightness" in the residential and commercial property markets and said the IDA wanted to see more supply.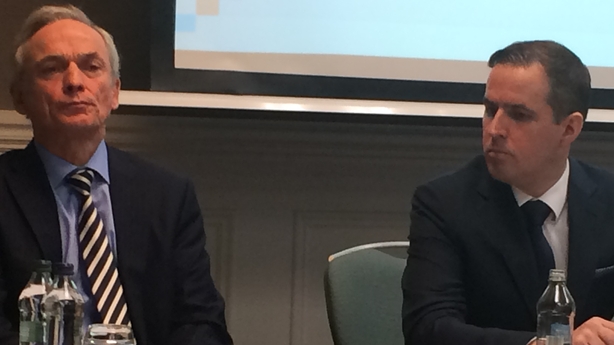 "Today's excellent results show that our multinational companies continue to perform exceptionally strongly, surpassing previous record levels of job-creation and achieving the highest employment levels on record," Minister for Enterprise, Jobs and Innovation, Richard Bruton said.
"The contribution of the FDI sector has always been important to Ireland, but the 2015 results show that the contribution has never been larger. It is particularly welcome to see such a broad-based performance with all industry sectors and all regions growing," Martin Shanahan commented.
Today's report also shows that 53% of all jobs created by IDA clients last year were based outside of Dublin, compared to 49% in 2014.
It also said that IDA-client companies are major contributors to the country's corporation tax receipts, representing approximately 65% of all receipts in 2014.
According to the Department of Finance, the performance of Corporation Tax receipts was significantly stronger than expected in 2015 at €6.87 billion - the biggest corporate tax year ever.
"The rise in corporation tax receipts is consistent with the increased level of investment activity that IDA is observing on the ground," commented Mr Shanahan.
"There has been a very strong pipeline of new investments over the past 18 months and we can see from today's figures that multinationals are adding headcount at a high rate - which suggests a strong uplift in activity," he added.
The IDA boss also noted that Ireland has made a number of changes to its corporation tax regime over the past two years to ensure that it was aligned with best international practice.
"The stability of the Irish tax regime including the rate has contributed to investor confidence," he stated.