A 7% drop in Chinese shares has halted trading in Shanghai and dragged down stock markets around the world, as investors begin 2016 with fresh worries over global growth and seek the safety of bonds and gold.
Rising tensions in the Middle East added to the gloom. Oil prices soared more than a dollar to $38.50 before giving back some of those gains because of the concern over China, which looks set to remain a drag on the global economy.
Manufacturing surveys showed Chinese factory activity contracted for a tenth straight month in December and at a faster pace than it shrank in November.
China's central bank fixed the yuan at a four and a half year low and mainland Chinese shares fell 7%.
Stock exchanges halted trading on the first day so-called circuit breakers came into effect.
The pan-European FTSEurofirst 300 index fell 2.5% and the euro zone's blue-chip Euro STOXX 50 index declined by 2.9%.
Germany's DAX dropped 3.7%. US stock futures were down 1.7%.
The losses in Europe and the US mirrored the move in MSCI's broadest index of Asia-Pacific shares outside Japan, which posted its biggest loss since 24 August.
"(Equity) investors are not going to like the start of this year, particularly when you have news that trading was halted in China due to a market sell-off," said Naeem Aslam, chief market analyst at AvaTrade.
Global oil benchmark Brent, which fell 35% last year due because of fears of over-supply in a global slowdown, climbed more than a dollar to a high of $38.50 per barrel, then slipped back to $37.97.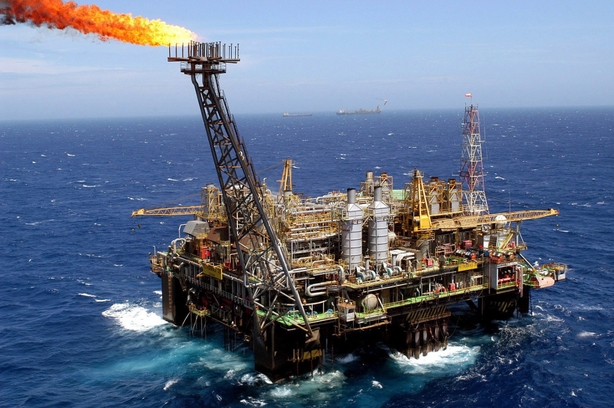 The rise came as relations between leading crude producers Saudi Arabia and Iran deteriorated, raising concern supplies would be disrupted.
Saudi Arabia, the world's biggest oil exporter, cut diplomatic ties with Iran on Sunday in response to the storming of its embassy in Tehran.
The attack came after the Saudis executed a prominent Shia cleric on Saturday.
The Saudi riyal fell sharply against the dollar in the forward foreign exchange market. One-year dollar/Saudi riyal forwards jumped to 680 points, near a 16-year high.
Those tensions prompted investors to seek the safety of bonds. Yields on triple-A rated German 10-year Bunds have fallen six basis points to 0.57%.
The cautious mood towards riskier assets also helped the Japanese yen. The dollar fell below 119 yen for the first time since mid-October.
Gold jumped more than 1% to $1,073.20 per ounce.
"Concern over the health of the Chinese economy accompanied by spiking tensions in the Middle East have combined to ensure ... firm demand for safe-haven assets," Rabobank strategists said in a note.
The offshore yuan fell as low as 6.6331 to the dollar, its weakest since September 2011.
Onshore, the yuan hit its lowest since April 2011, at 6.5350.
The euro firmed 0.4% to $1.0904.
Investors are wondering how much further the US Federal Reserve will raise rates this year after last month's rate increase, the first in almost a decade.
An immediate focus will be on today's ISM survey of US manufacturing.
The survey is expected to show manufacturing is still contracting after reaching a six and a half year low in November.
"It was quite unusual for the Fed to raise rates when the ISM is below 50, (which indicates contraction). And we are likely to see another month of contraction. We have to see how long this will continue," said Masahiro Ichikawa, senior strategist at Sumitomo Mitsui Asset Management.