Crude oil prices fell 3% today, with Brent sliding toward 11-year lows, after an unusual build in US stockpiles and signs Saudi Arabia will keep adding to the global oil glut.
Crude inventories in the US, the world's largest petroleum producer, rose 2.6 million barrels last week, the US Energy Information Administration said.
Analysts polled by Reuters had expected a draw of 2.5 million barrels.
Stockpiles hit record highs at the Cushing, Oklahoma delivery hub for US crude's West Texas Intermediate (WTI) futures. Petrol and heating oil also posted larger than expected stock builds.
"In all the years I have been doing this, I have never seen builds in the last week of December," said Tariq Zahir, crude futures trader at Tyche Capital Advisors in New York.
"At least for tax consequence reasons, refiners always ramp up runs at the year-end, and there's a draw. This is a first for me," he added.
Crude prices did not lose much after their initial decline on the data, with some traders citing thin volume.
After settling higher last night, prices retraced some gains after the industry group American Petroleum Institute said its numbers showed a surprise build.The EIA numbers today confirmed it.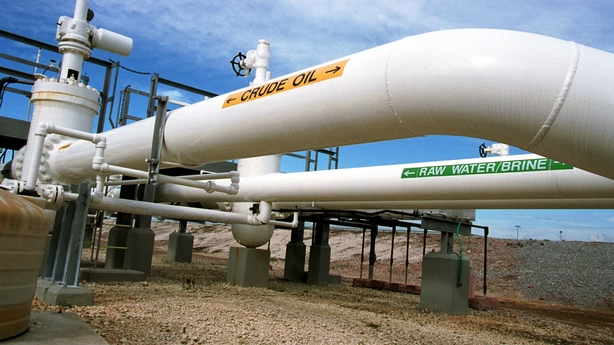 Brent, the global oil benchmark, was down $1.16 at $36.63 a barrel this evening - less than $1 from a 2004 low hit last week. WTI's front-month fell $1.22 to $36.65.
Crude prices have plunged two-thirds since the middle of 2014 as soaring output from the Organisation of the Petroleum Exporting Countries, Russia and the US created a global surplus of between half a million and 2 million barrels per day.
Ali al-Naimi, oil minister of OPEC leader Saudi Arabia, said the kingdom will not limit production, the Wall Street Journal reported today.
Slowing demand growth, particularly in Asia, has weighed on prices. China's energy consumption in 2015 grew at its lowest since 1998, according to official news agency Xinhua.