Shares in supermarket chain Tesco slumped today after it warned on its full year profits again.
Tesco has cut profit expectations for the fourth time this year, blaming the cost of trying to recover from an accounting scandal and a slide in market share.
Shares in the world's third-biggest retailer plunged as much as 17% to a 14-year low today, after it said that group trading profit for the year ending February 2015 would not exceed £1.4 billion.
That is almost 30% below analysts' average forecast of £1.94 billion.
The company's shares closed around 6.6% lower by the close of business.
After two decades of uninterrupted growth, Tesco lost its way as it concentrated on a costly and, in the case of the US and Japan unsuccessful, expansion abroad.
It was slow to respond to changing shopping habits such as the rise of discounters, convenience stores and online shopping that hit its reliance on huge out-of-town stores.
And its problems were compounded in September when new chief executive Dave Lewis reported the company had overstated expected first-half profits by £250m - a figure later raised to £263m.
Tesco said that in recent weeks it had taken steps to improve its customer offer, investing further in service, with more than 6,000 new staff in stores, better product availability on key lines and keener prices.
"The early feedback from customers is encouraging," it said.
It said it would provide more detail about the measures it planned to take to improve competitiveness and to strengthen its balance sheet in its Christmas trading update on January 8.
"Our priorities remain restoring competitiveness in the UK, protecting and strengthening the balance sheet and rebuilding trust and transparency," said Lewis.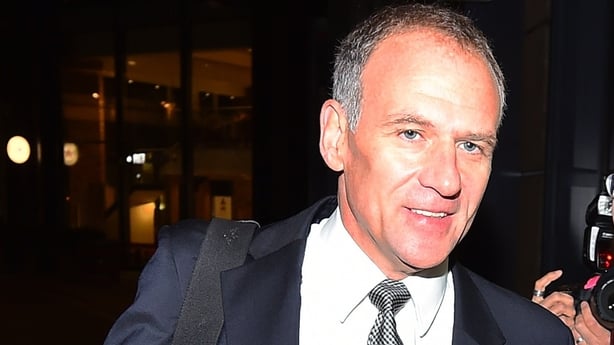 Tesco's stock has lost about 52% of its value over the last year.
The accounting scandal, relating to supplier payments, led to the suspension of eight senior members of staff, including UK managing director Chris Bush, and sparked a series of investigations, including one by Britain's Serious Fraud Officer and possible investor lawsuits in Britain and the US.
Last week Lewis, who joined after a 27-year career at consumer products group Unilever, took direct control of Tesco's UK business which is facing particularly tough trading conditions.
Industry data published last month showed Tesco's UK sales, which account for two thirds of group revenues, falling at a greater rate than any of its main rivals - Asda, Sainsbury's and Morrisons - as it continues to lose market share to German discounters Aldi and Lidl.
Tesco shares were down 6.6% by the close of business in London trade today, wiping out a recovery since the end of October.