The Minister for Finance has announced an extension to five agricultural tax reliefs that were expiring this year.
They are the Young Trained Farmer and Farm Consolidation Stamp Duty Reliefs, the Farm Restructuring CGT (capital gains tax) relief, and the Young Trained Farmer and Registered Farm Partnership Stock Reliefs.
"The duration of these extensions are dependent on the outcome of negotiations at a European Level on the Agricultural Block Exemption Regulation," Paschal Donohoe said in his budget speech.
"We know the challenges farming communities face as they deal with rising input costs while moving towards a sustainable future."
He also confirmed that he was making provision for a 'time-limited' scheme of accelerated capital allowances for farmers for the construction of modern slurry storage facilities.
"This will assist the sector in further adopting environmentally positive farming practices," he said.
Minister for Agriculture, Food and the Marine, Charlie McConalogue, said the 2023 Estimates provide the highest level of funding ever for the Department at €2.14 billion, a rise of €283 million.
There will also be additional monies to off-set the effects of Brexit on farmers. That will amount to €238 million and will be taken from the EU's Brexit Adjustment Reserve funding.
Some €81 million of carbon tax funding will be provided to the Department to finance the new Agri-Climate Rural Environmental Scheme known as ACRES - part of Ireland's new CAP plan that begins in January.
This allocation includes the carbon tax allocation for farming due in 2023.
Mr McConalogue stated: "I have secured up to €500m in 2023 to support farmers in their efforts to tackle the challenges in climate, biodiversity and water quality.
"The measures include funding for 30,000 places in ACRES."
The minister also announced a new long-term lending scheme to "ensure there is an appropriate option available to SMEs, including farmers, fishers and food businesses, to access finance for strategic investment purposes".
He said the new proposed €500 million 'Growth and Sustainability Loan Scheme' (GSLS) will facilitate strategic investment by farmers, fishers and food businesses and "ensure their continued viability and sustainability into the future".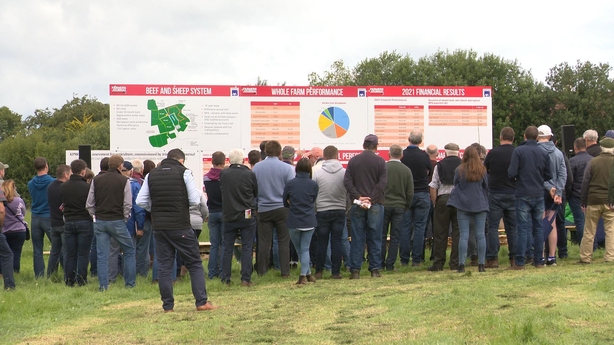 Crucially, farmers can apply for the Business Energy Support Scheme that will allow for payments toward electricity costs of up to €10,000 per month.
They will have to show their average unit price has increased by more than 50% compared to 2021 and will then be entitled to 40% of the higher bills. Farmers involved in the dairy, poultry and pig sectors consume large amounts of electricity.
Other farmer specific measures include extending the reduction in excise on marked gas oil until the end of February 2023 which includes agri-green diesel and this will save users 5.4 cent per litre.
There are also a number of tax relief for farmers that were due to expire and have now been renewed.
These include the Young Trained Farmer and Farm Consolidation Stamp Duty Reliefs, the Farm Restructuring Capital Gains Tax relief, and the Young Trained Farmer and Registered Farm Partnership Stock Reliefs.
There will also be new schemes to encourage the construction of modern slurry storage facilities.
Sinn Féin spokesperson on Agriculture, Matt Carthy, said Budget 2023 offered "little for Ireland's family farmers".
He said: "It is evident that there will not be sufficient funding for those farmers that need it most.
"Sinn Féin had outlined in our Alternative Budget a Suckler Farm payment of up to €300 per cow/calf pair; an increased Sheep Improvement Scheme of €20 per ewe; an additional €25million for farms on Areas of Natural Constraint and €15 million of additional funding for organics."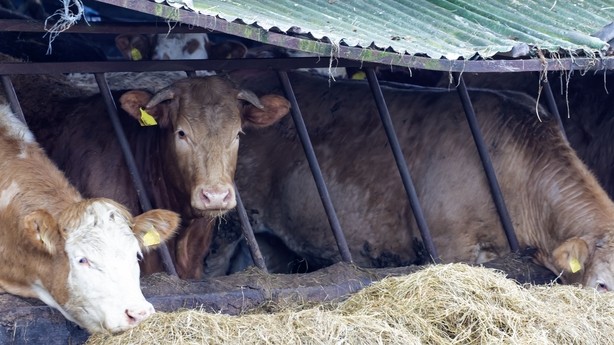 Mr Carthy added: "We also provided for key environmental measures that would allow farmers to deliver on Climate Action targets.
"The Government's budget will not provide sufficiently in any of these areas."
The leader of the Rural Independent Group of TDs, Mattie McGrath said the Budget "failed to support hard-pressed farmers, who are being hammered by crippling input costs".
He said: "The rollover of the fodder and tillage schemes in the Budget, while welcome, are completely insufficient to mitigate the rocketing farm input costs, which are now at least 40% higher than a year ago.
"Increased feed, fertiliser, energy and other costs simply cannot be sustained by many farmers."
Mr McGrath added: "Failure by the Government to allocate once-off measures for farmers to mitigate this dire situation, will result in many farmers, particularly low-income beef and sheep enterprises, pressed to the brink with some forced out of business."
Mixed reaction from farming groups
Irish Farming Association President Tim Cullinan said today's Budget contains some of the targeted measures the IFA had looked for to address the challenges facing the sector.
He acknowledged the continuation of the fodder and tillage schemes and a renewal of the Beef Efficiency scheme but pointed out more was needed.
"The fodder, tillage and suckler schemes won't be enough to mitigate the 40% increase in farm inputs, particularly for the low income beef and sheep sectors," he said.
The Irish Creamery Milk Suppliers Association said questions remained whether the Government fully grasped the contribution agriculture was making to the national economy.
It welcomed new capital allowances for slurry storage but said the 10% levy on concrete and concrete products from 3 April next would dilute the effectiveness of the measure.
The Irish Cattle and Sheep Farmers' Association president Dermot Kelleher also warned that the concrete levy "will have huge implications for any farmer building a slatted tank, slurry or silage storage or grain storage facilities".
"We are calling on the Government to look at this again."
He said the ICSA welcomed the allocation of €28 million for an additional suckler scheme as well as another year of the fodder support scheme.