The price of petrol and diesel will not go up at the pumps after today's Budget, Minister for Finance Paschal Donohoe has said.
Delivering Budget 2023, the Minister said that the rate per tonne of carbon dioxide emitted for petrol and diesel will go up from €41 to €48.50 from 12 October.
This will mean that there will be an increase of just over two cent - VAT inclusive - per litre of petrol and diesel.
But the Minister said he recognises the sharp cost of living challenges currently being faced by people, so the Government is proposing to offset this carbon tax increase with a reduction to zero of the National Oil Reserves Agency (NORA) levy.
"The NORA levy, which is collected at a rate of 2 cent per litre (VAT exclusive), will offset the carbon tax increase which means that the price at the pump will not go up as a result of taxes or levies," the Minister said.
---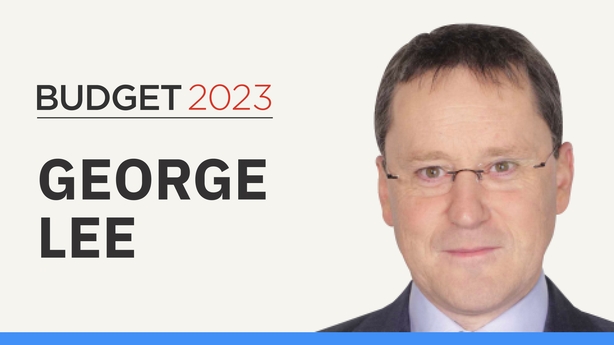 With a need for the Government to do everything possible to ease the cost-of-living crisis and limit the rise in inflation, there had been calls for the scheduled €7.50 increase in Carbon Tax to be postponed.
The increase, if it went ahead, would after all add just over two cents to the cost of litre of petrol and diesel.
This would undo other big efforts the Government was making to keep the cost of fuels down.
For instance, earlier this year excise duties on petrol were cut by 21 cents per litre, diesel by 16 cents per litre, while VAT rates on electricity and gas were also reduced. Why undermine those efforts by jacking up the carbon tax now? That would just drive motor fuels back up in price by just over 2 cents per litre which would be counterproductive. At least that is how the argument went.
But postponing the Carbon Tax increase would represent a very significant setback to the climate policy and Government efforts to nudge people to making better choices about the cars they drive and the fuels they burn.
It would also put at jeopardy funding for the retrofitting and household energy efficiency grants.
In the end, the Government came up with what looks like quite a clever solution.
The carbon tax increase would go ahead, the overall carbon tax charge on motor fuels would go up, and climate policies would remain on track.
But to cancel out that price increase for motorists a completely different levy, which by co-incidence also added about 2 cents per litre to motor fuels, would be removed so that fuel prices remained the same.
The "other" levy which was removed in the Budget is the National Oil Reserve Agency, (NORA) levy.
So, climate policy remains in-tact, and Government efforts to contain price increases have not been undermined by Budget 2023.
One day when the war in Ukraine ends the wholesale price of motor fuels will fall back. But the carbon tax increase introduced today is permanent.
On top of that, the reductions in excise duties from earlier this year, which were extended in this budget until the end of February next year, are purely temporary measures. They too will be removed at some point in the future.
So whatever way one looks at it, carbon intensive motor fuels are destined to remain expensive, and the incentive for people to switch to electric vehicles will continue to get stronger.
One issue that still needs to be resolved however, is what supports, if any, are to be introduced to shield households from the carbon tax hike confirmed in the Budget.
You see, the carbon tax hike is due to be levied on home heating fuels early next year and people who use coal, gas and briquettes for home heating don't benefit from the cut in the NORA levy. That levy is not applied to solid fuels.
The Government has a few months to consider this matter.
But surely many would consider it unfair for the Government to leave households (especially low-income households) exposed to the full impact of today's permanent carbon tax increase on home heating costs when they were prepared to go to such clever lengths in the Budget to protect private motorists from that very same effect.
An increase in the Carbon Tax is to be offset with a reduction of the National Oil Reserves Agency levy.

Minister Paschal Donohoe said this means the price at the pump will not go up as a result of the tax | Follow live updates: https://t.co/jCVQKngf5n pic.twitter.com/b0QSRXCmPS

— RTÉ News (@rtenews) September 27, 2022
.
Department of Environment, Climate and Communications
Over €1 billion was allocated to the Department of Environment, Climate, and Communications in Budget 2023. This represents an increase of 19%.
The Department said its priorities include the continued roll-out of the National Broadband Plan, Energy Transformation, Protecting the Environment, and the Transition to a Circular Economy.
Just over half a billion euro (€513m) is allocated for Energy Transformation.
Of this €337 million is provided for SEAI residential and community energy upgrade schemes, including the Solar PV Scheme of which €291 million is carbon tax revenue.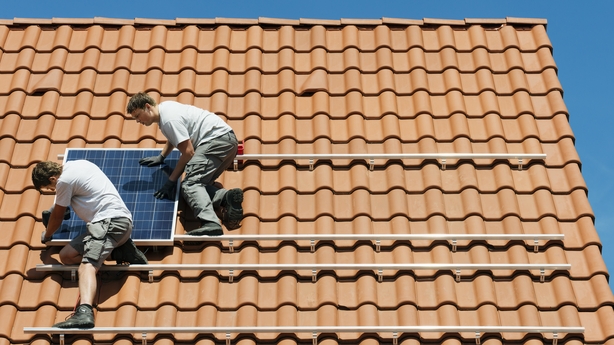 This will deliver over 37,000 home energy upgrades, including 6,000 free upgrades under the SEAI energy poverty scheme as well as bringing over 13,800 homes to a Building Energy Rating (BER) of B2.
€74.8 million is earmarked for energy efficiency and renewable energy schemes in businesses and the public sector, including a new scheme for SMEs.
€143 million, an increase of 6%, will support initiatives to lead Ireland's response to the climate crisis, including funding for vital research and Just Transition.

€110 million, an increase of 11%, will support the transition to a Circular Economy and will protect our environment and biodiversity, including the introduction of a new Deposit Return Scheme for aluminium cans and plastic bottles.
€273 million, an increase of 21%, will support connectivity and communications, including almost €218 million to further progress the roll-out of the National Broadband Plan. This will ensure that new fibre broadband will 'pass' and be made available to an additional 80,000-85,000 premises in 2023, while almost 700 primary schools will be provided with high-speed connectivity by the middle of next year.
An additional €5 million is also allocated to further build capacity in the National Cyber Security Centre (NCSC).

The Budget includes €10 million to strengthen Ireland's 900-strong post office network as part of a €30 million, three-year funding package that recognises the central role played by postmasters in our communities
Department of Transport
The Department of Transport has received a total allocation of €3.5 billion in the Budget for 2023.
Out of this a total of €1.9 billion is earmarked to support greener, cleaner transport.
This includes the retention of the 20% discount on public transport fares throughout 2023.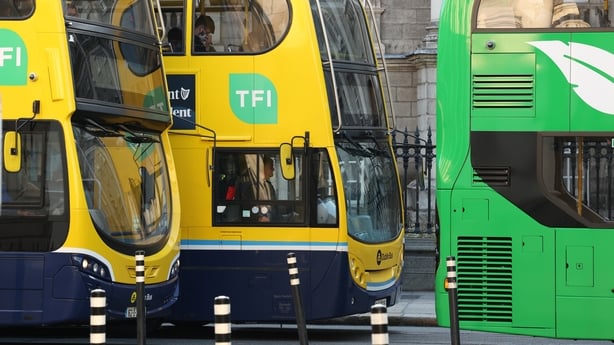 In addition, the Young Adult Card is being expanded to include 16, 17 and 18-year old's in third level education enabling them to avail of half-price public transport fares.
Financing has also been provided to ensure that transformational infrastructural projects such as Metrolink and DART-Plus can continue at pace.
In addition, €35.6 million has been allocated for Regional Airports and the PSO air service between Donegal and Dublin
The budget provides for the purchase of 41 new railcars and over 120 new buses.
Nearly €1m per day will be invested in walking and cycling projects with a Government commitment of €360 million per year in active travel nationwide including €60m for greenways.