We do not have to look far in to our history, as Michael McGrath pointed out in his Budget speech, to find moments of great difficulty for this country.
As someone who was around when Fianna Fáil delivered its last Budget in office back in December 2010, the Public Expenditure Minister is all too familiar with how those hard times can cast a long shadow– not just socially and economically – but politically too.
Against the backdrop of a troika bailout, the party had delivered a budget that saw savage cuts to almost all social welfare payments, including the disability allowance.
It was a moment in time that sealed the party's fate in the election that followed almost two months later, and defined an age of austerity that is shaping Irish politics to this day.
A decade on and Fianna Fáil back in government, with Fine Gael at its coalition side, delivered a budget once again of economic shock - the impact of, and end to, which is largely unknown.
While the overall mood of apprehension matches those dark and difficult days a decade ago, the response and the solution on offer is vastly different.
Back then, austerity was seen as the solution. The government here, like elsewhere in Europe, was under pressure to balance the books and did so at a huge cost to society, opening up many wounds that are yet to fully heal.
"Remember those newspaper pages that would give examples of different types of households – two working parents and three kids - and how much they'd be up or down by?"
The political lessons of austerity are all too fresh too, particularly for all three parties in the current coalition. And in keeping with the economic orthodoxy elsewhere, it has opted for heavy state borrowing for a budget that, according to the Finance Minister, Paschal Donohoe, is "unprecedented in both size and scale in the history of the Irish State".
The record budget package, worth almost €18 billion, means more money for all departments which have become accustomed in recent times to finding savings here and there, which can sometimes leave some political landmines in their trail.
But just because it involves an unprecedented amount of money does not mean this Budget comes with a feel good factor to lift the Covid-19 gloom. In fact, on the face of it, is likely to pass many people by.
There are no major changes to the tax system. There are no big changes to core social welfare payments. Remember those newspaper pages that would give examples of different types of households – two working parents and three kids - and how much they'd be up or down by? Things are not so straightforward this year.
Instead a lot of the investment is going in supports for specific sectors to ensure that they are still there at the other side of this pandemic.
Companies in tourism and hospitality - who were forced to close as a result of Covid-19 related restrictions or whose turnover is significantly down - can avail of a grant of up to €5,000 a week.
VAT in the hospitality sector will be reduced from 13.5% to 9% (the second time this has happened in the past decade) as part of the €3.4 billion Covid Recovery Fund.
This is to ensure that they can stay afloat so that the pent up demand of those who still have work, or whose income has been sustained, can be met as the country emerges from the Covid restrictions.
There will be a €10bn investment in infrastructure that will see new road projects as well as more spending on schools, colleges, ports and airports.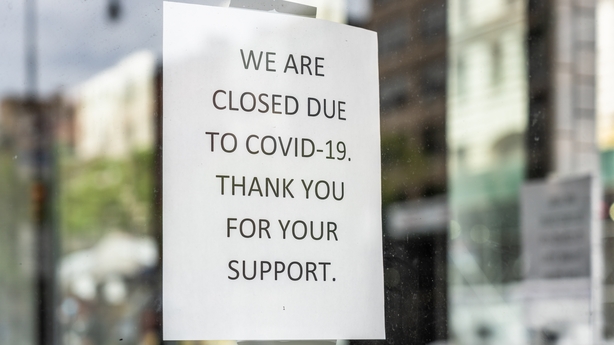 The Department of Housing will get €5.2bn with a promise of 12,750 homes, while the Department of Health will get an additional €4bn with dedicated funding for cancer care, maternity services, not to mention extra consultants and 20 extra ICU beds.
Much of this increase in investment in public services was something that was called for well before the pandemic struck. During the February general election there was a call for more State action in the areas of health and housing.The expectation from citizens that the State will act in certain areas has grown since the pandemic and it is likely that these big increases in public spending will endure beyond Covid-19.
There are other lessons, though, from 10 years ago. As the Finance Minister pointed out, we know what happens when risks develop in the national finances and any government would be wary of allowing that to happen again.
Some people might have been nervous listening to the Finance Minister outline the debt levels. He insisted that the borrowing to keep the economy afloat is "the appropriate response" while at the same time cautioning that there are "limits to the overall levels of debt that are prudent to take on".
He said the Government must "manage and reduce our borrowing levels over the coming years to move our national finances back to a balanced position and to remain well inside Eurozone levels of borrowing".
Despite the unusual circumstances – not just the backdrop of the pandemic but the composition of this novice coalition – this Budget is likely to pass the test politically. It could yet be the easiest the coalition parties deliver, given the sums they have to work with.
But it's unlikely that this will be the Budget that defines their overall response. That is likely to come next year if Covid restrictions continue and borrowing cannot be sustained. How that future looks is, for now, obscured by what the Finance Minister called the "invisible enemy" in our midst.