There are no big giveaways and - unlike in previous times - there is nothing you could point to as a big vote-winner.
But Budget 2020 and the debate around it can nonetheless be seen as the opening act of a general election campaign that is coming down the tracks.
This was the last of four budgets under the confidence-and-supply deal - in which Fianna Fáil agreed to support Fine Gael from the opposition benches to enable a government, following the inconclusive general election result of 2016.
This means that this is the last before a general election that some predict could happen as soon as November but most agree will be no later than next summer.
As budget day is one of those occasions where people stop and notice what their politicians are saying, politicians on all sides have been making use of the electorate's attention, to set a tone for the political battles to come.
And so, despite the constraints he was operating under and his low-key tone, the Finance Minister had a number of important political messages to drive home.
The first was to reassure the public that the Government stands ready to handle the consequences of a no-deal Brexit. Against growing criticism from opposition since late summer, Paschal Donohoe stressed that the Government's response is as significant as it gets.
"This is a budget that has been developed in the shadow of Brexit," he told the Dail: "We stand ready to act."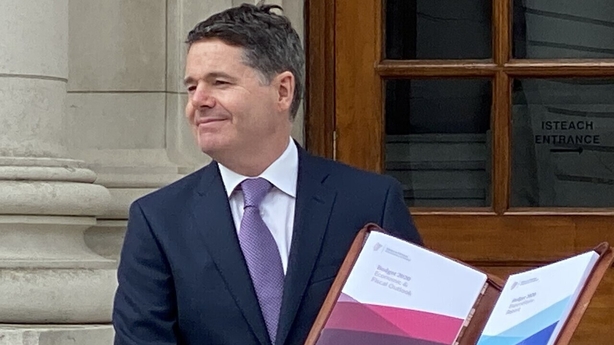 Another message that Mr Donohoe tried to get across was of his Government's competence for economic management. Against the backdrop of criticism over how the Government has handled cost overruns, in particular relating to the National Children's Hospital, the Minister tried to turn the absence of giveaways into a virtue.
"After a long and difficult journey, balance was finally restored to the public finances last year," he said adding that this budget is a "bridge to a better future for our country."
There were no cuts to income taxes, despite many previous commitments by his party - including in the Fine Gael leaders' address and recently during the Taoiseach's visit to Los Angeles.
Minister Donohoe told the Dáil that he opted against cuts because it is "important to avoid a situation in which decisions made this year might be reversed in the future," adding pointedly: "I do not want to go down that path again, care is needed."
The Minister sought to address some of the many policy concerns that exercise voters but the immediate response from interest groups and the opposition suggests this is unlikely to be enough.
Family-friendly measures include free GP care for children under eight and free dental care for children under six, from September 2020. There is also a €54 million investment in early years childcare and education. But there is still no clear indications of how or if this will actually reduce the cost of crèches for working parents who had some expectation that the budget would contain something to address what is the lowest investment in childcare in Europe.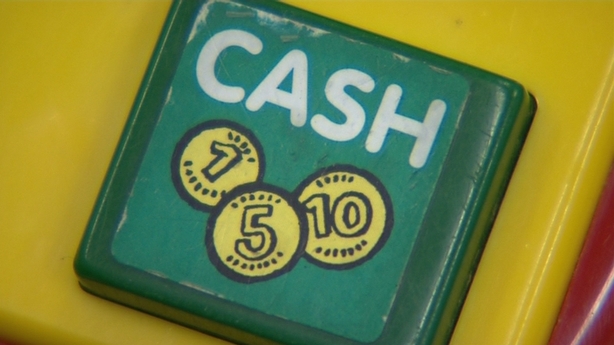 There are some more targeted supports in the Department of Health. This includes an extra €25 million for the National Treatment Purchase Fund (NTPF) bringing the fund to €100 million. There will be one million additional home help hours next year, but ALONE, which supports older people at home, said this will not be nearly enough to meet the needs of more than 7,000 people on waiting lists.
So far, a lot of opposition criticism has been around the carbon tax and what they see as its regressive nature which disproportionately targets the poor.
The €6 increase was the lowest scale of what the Government could have gone for (some climate change experts say the real cost should be well above €80 a tonne) – a sign of how politically difficult many in Government know this tax might be.
Petrol and diesel will go up from midnight. The level of anger, particularly in parts of the country that are more dependent on private rather than public transport, remains to be seen.
Saint Vincent de Paul has welcomed the announcement that the carbon tax for home heating will not kick in until next May. But it said a €2 increase in the fuel allowance to offset the cost does not go far enough because the payment is already "highly means-tested" and does not even apply to all unemployed people.
It said low income households in rural areas, working poor households and those living in poorly-insulated homes in the private rental sector will be disproportionately impacted. The potential for political problems arising in this budget most likely rest in these concerns.
For its part, Fianna Fáil used the occasion to highlight how it has put its stamp on budgetary policy over recent years, with its finance spokesperson, Michael McGrath, telling the Dáil that over four budgets it has "brought about a step change" with the overall emphasis on investing in public services.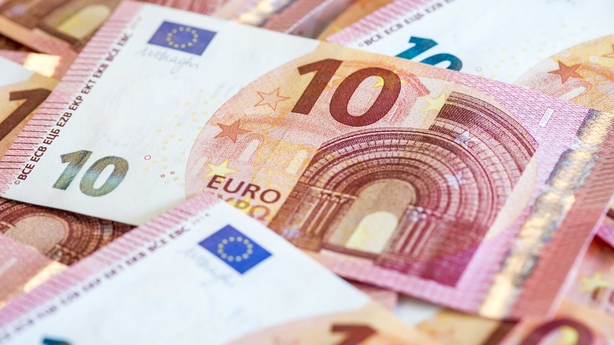 The party also used the opportunity to raise what Mr McGrath said are "serious and deep concerns" about the preparedness for a no-deal Brexit, and they are calling on the Government to "come clean" on what it will mean for people and businesses.
Above all else, the message from Fianna Fáil is that it has been "vindicated" in its decision to facilitate the Government through recent times, even when the decision was strongly criticised from within its own ranks.
"Given the ongoing chaos in Westminster, the value of political stability here should not be underestimated," Mr McGrath said.
This was a sentiment shared by Mr Donohoe who concluded his budget speech by noting that nobody thought that the arrangement with Fianna Fáil would last this long. "We have shown that the centre of Irish politics can not only hold, but adapt and change," he said.
So there are no big wins but (so far) no banana skins for the Government either. The most problematic aspect is likely to be the chorus of voices asking: What is in it for me? To that, the Finance Minister has already answered: Progress at a time of risk and stability at a time of chaos.
He will be hoping that this is a message that will ring loudest in the months ahead.