This summer charities operating along the French coast noticed a new phenomenon.
While last year migrants were setting forth in small dinghies that might hold ten at a stretch, now orange semi-rigid Zodiac inflatable boats were appearing in large numbers on beaches to ferry migrants across the English Channel.
"I've seen them myself," says Maya Konforti, a veteran volunteer with L'Auberge des Migrants, "leaving from my beach. They put 45 to 50 people in a gigantic inflatable boat. These things are gigantic but the engine is small. They don't move fast."
Konforti has been involved in helping migrants in the Calais area since 2008 and has seen up close the waxing and waning humanitarian situation faced by thousands of migrants trying to reach the UK.
While the first people using boats were a small group of Iranians in 2018, this now looked organised. She suspects the boats were bought in bulk from China, and the vessel used for Wednesday's tragedy was one of them (it was transported by a car with German plates through Belgium).
Non-governmental organisations (NGOs) like Konforti's remain at odds with both the British and French governments on how to respond to the situation, but the one thing everyone agrees on is that the crossings are now being run by well-organised, criminal networks.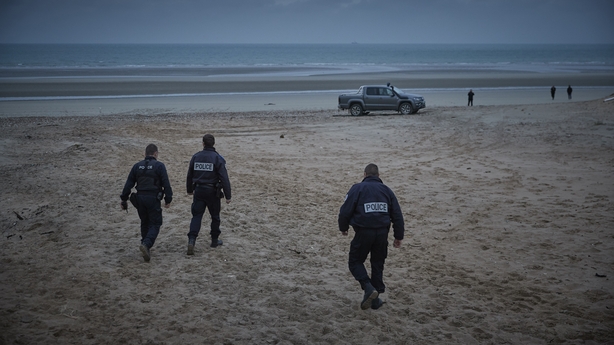 "It is also a reminder of how vulnerable people are put at peril when in the hands of criminal gangs," the UK Home Secretary Priti Patel told the House of Commons on Thursday.
"This is about addressing long term pull factors, smashing the criminal gangs that treat human beings as cargo and tackling supply chains. This requires a coordinated international effort and I've been in constant contact with my counterparts from France, Poland, Austria, Belgium, Italy and Greece to name just a few."
However, the gangs appear to be winning. On one night alone this year, over 1,000 people were transported across the Channel - that's 20 embarkations of roughly 50 people are being crammed into a single inflatable.
The problems at Calais are not new. The first migrants, Kosovars and Albanians mostly, but also Iraqi and Afghans, started appearing in the late '90s following the Kosovo War, drawn to the opportunities provided by the Channel Tunnel which had opened in 1994.
The French Red Cross set up a camp at Sangatte in 1999 but the then interior minister Nicolas Sarkozy closed it down under pressure from Tony Blair in 2002. But migrants kept coming and various ad hoc human settlements sprang up in woods and on waste ground around Calais.
NGOs say the police are constantly restricting opportunities for food distribution.
In February 2003, France and the UK signed the Le Touquet treaty which effectively created a British border on French territory by creating "juxtaposed national control bureaus" on both sides of the Channel.
In return for financial compensation, this was supposed to ease the pressure by allowing migration controls on the French side, but in reality it once again proved a magnet for migrants from the Middle East and beyond.
In 2009 two large camps in wooded areas were bulldozed by police and dismantled. A need to respond to the humanitarian needs of desperate men, women and children, but balanced with the desire not to deepen the pull factor, was the precarious dynamic that remains to this day.
In 2015 the French authorities set up a day centre for women and children in a former holiday camp outside Calais, but as the ranks of migrants swelled, this became a huge shanty town known as the Jungle.
It was originally supposed to hold 600 people, but with the migration crisis of 2015 intensified the numbers rose to 1,800. By now a culture of charitable activism had gathered around Calais, with volunteers from the UK and Ireland arriving in numbers to provide food and shelter.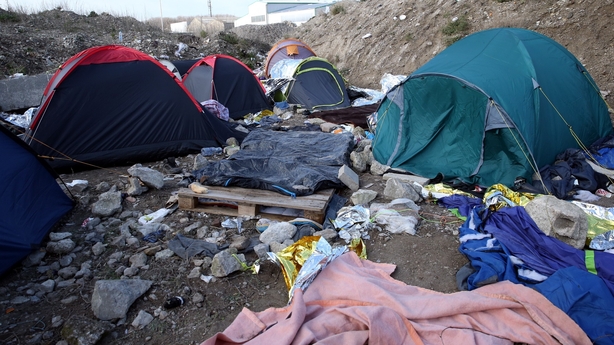 "It was a slum," recalls Konforti, who worked at the Jungle. "People lived in huts. But it was a slum with restaurants and barber shops and mosques and churches and schools. There was trafficking and a bit of prostitution like in any slum. But today we look at the Jungle as paradise compared to what we have now."
She says that while the majority of Jungle residents wanted to get to the UK, mostly by climbing aboard lorries bound for the tunnel or ferries, many had French papers but simply could not navigate the byzantine system of finding your feet and getting ahead.
"If they didn't have papers," says Konforti, "at least they had a place to sleep and had food and a hut to live in. They could earn a bit of money. We estimated that at one point there were 400 salaries in the slum."
The Jungle was dismantled in October 2016. Some adolescents were transported legally to the UK for family reunification, while hundreds of inhabitants were resettled in France.
In the meantime, both Calais Port and the Channel Tunnel increased security by putting up razor wire as far as the eye could see.
There are allegations of tents and sleeping bags being slashed and confiscated.
By 2018, with the prospects of getting onto a lorry diminishing, migrants began using boats, and over time the sea option became highly organised. The number of migrants crossing the Channel this year had reached 25,776 this week, up from 8,461 in 2020 and 1,835 in 2019, according to UK data, reported by the BBC.
Before Wednesday's disaster, 14 people had drowned this year trying to reach Britain, a French official said. In 2020, seven people died and two disappeared, while in 2019 four died.
It is worth bearing in mind that in 2002 some 37,000 people made it across by ferry and tunnel.
The difference today is that the conditions for those who make it to Calais are much worse, with the authorities allegedly creating a hostile climate for migrants and charities alike.
"In our mobile clinics and medical consultations we see people whose health is extremely degraded," says Diane Leon, a volunteer with Medecins du Monde. "Our care is almost exclusively linked to the conditions of survival, so people have trauma, dermatological problems."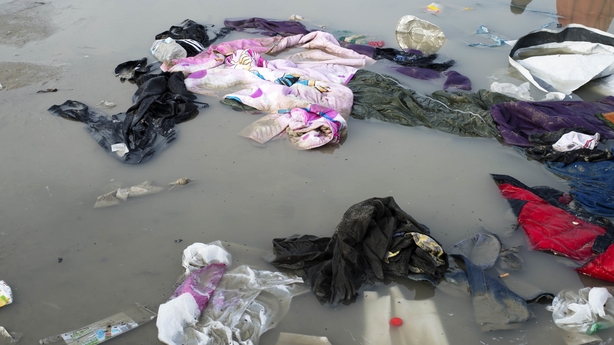 NGOs say the police are constantly restricting opportunities for food distribution, while migrants are harassed and prevented from gathering in parks and other public places.
There are allegations of tents and sleeping bags being slashed and confiscated, and that even trees and bushes providing shelter from the elements are being cut down by private operators.
RTE is awaiting a response from Calais police to these allegations.
Maya Konforti says migrants who are living in such conditions feel they have little to lose by risking a sea-crossing.
"The French are making life as miserable [for migrants] as possible in the hope that they'll be discouraged from staying in Calais," she says. "But actually it's the contrary. They've been through so many horrible things for so long that a sea crossing is just one more horrible thing. They're now so close to England. It's only a stone's throw away."
Konforti says the gangs organising the crossings, which are often created along national lines, are ruthless, but they are responding to a demand.
"If there are smugglers it's because the border is closed and people need them. And unfortunately they need to pay them quite a bit of money because they're pretty ruthless people. So, the smugglers take advantage of the fact that refugees need them."
The numbers making it across is posing a significant electoral headache for Boris Johnson. YouGov has said 73% of British voters believe their government is handling the migration situation badly, while the Brexit slogan "take back control" is starting to ring hollow when it comes to Britain's borders, whatever the rights and wrongs of the Calais situation.
"In voting to end free movement of people in the Brexit Referendum," wrote Dr Sarah Ingram in Conservative Home this week, "voters showed the country of origin of those people was pretty irrelevant. Belgium or Brazil or Benin, who cares? To paraphrase the PM, they issued their instruction: they wanted Britain to take back control of our borders."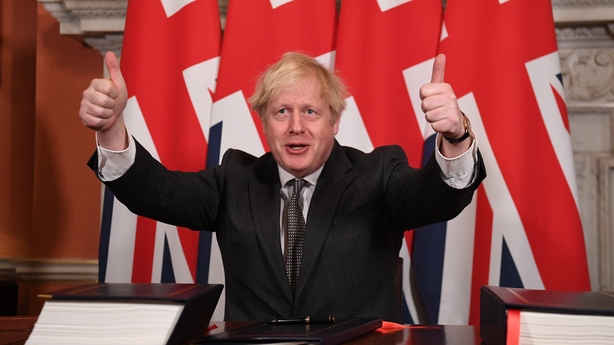 The problem is that by embracing Brexit Boris Johnson turned his back on the EURODAC, the EU's system compiling the fingerprint data of every asylum seeker who has entered Europe, and the biometric database for registering all migrants arriving from outside the EU.
Under the Dublin III Regulation, anyone who lands in the EU is supposed to register in the country in which they arrived in order to prevent asylum shopping.
It hasn't always worked well and many experts believe it needs to be reformed.
During the migration crisis in 2015, tens of thousands arrived in Greece and Italy who were not registered, but those systems have been tightened up, and the EU is due to launch a new asylum agency in January to help member states run their asylum applications system.
Dublin III was also designed to ensure that if there were genuine reasons for a person to seek asylum in one particular country because of family ties there then it would be facilitated.
As a member state the UK, like Ireland and Denmark, had opt outs from large parts of EU migration policy. London opted in to Dublin III and EURODAC, but opted out of the Family Reunification Directive which facilitates non-EU nationals joining family members in a member state.
The UK had also spent nearly two decades lobbying to be part of the EU's Schengen Information System (SIS), a border management database that allows visa and migration officials to determine whether or not to allow an external migrant to enter the passport free Schengen area.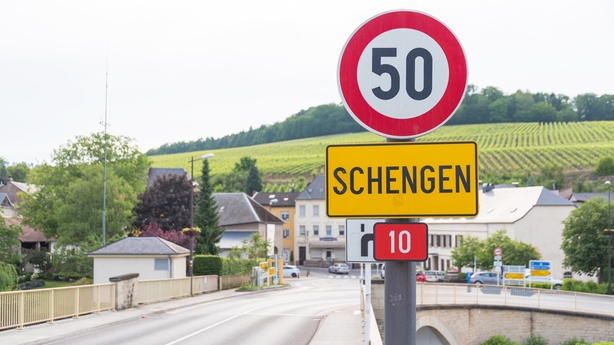 Britain, which was not part of Schengen, had just been granted access when Brexit happened, and it has had to unplug from the system almost immediately.
"The UK had access to the situation downstream," says Hugo Brady of the International Centre for Migration Policy Development in Vienna. "It could use this intelligence and these tools to see what the smugglers we're up to in far away countries."
Likewise, the UK is no longer part of the Dublin III Regulation so it has no legal basis to return migrants to France, or any other EU member state. The UK is still a signatory to the 1951 UN Convention on refugees, but that will not facilitate returns to the EU.
That may explain the French pique when Boris Johnson wrote to Emmanuel Macron this week.
Having cherry-picked its way through EU migration law as a member state, and having rejected the cry for help from Italy and Greece for a relocation programme in 2015, Britain now wanted a returns policy of its own, but outside the bloc.
France is anxious to turn this into a UK-EU dispute, and not a UK-France one. But the prospect of the UK signing up to a bilateral agreement with the EU on migration, which will likely have some strings attached, seems remote at the moment.
It also seems hard to know where to start in "smashing" smuggling gangs when Brexit ended all the joint criminal and judicial frameworks to embark on such cooperation. Precious little of it was retrieved during the future relationship treaty talks.
The British frontier is on French territory, but the conditions are so terrible. We are confronted with human beings who are malnourished, who are harassed by the forces of law and order.
"During the negotiations, the UK government was clear that it did not want to remain part of Dublin III as a third party," says a paper by the UK in a Changing Europe think tank. "Initially, the UK was interested in maintaining access to EURODAC but eventually stopped pursuing this.
"The government proposed two draft agreements to the EU on certain elements of the Regulation: one on the transfer of unaccompanied asylum-seeking children and the other on irregular migrant returns. The EU rejected both of these proposals arguing that it was 'not in the EU mandate' for TCA negotiations."
London insists it is interested in reasonable compromise which will involve the sharing of intelligence, technology and joint maritime patrols along the French coast. That in turn seems a bridge too far for Paris.
Likewise the call from NGOs for more legal routes for migration appears unlikely to get purchase from Boris Johnson's administration, which is still trying to live up to its take-back-control slogans.
"Crossings are going to continue because people, once more, are blocked at the frontier," says Diane Leon of Medecins du Monde.
"The British frontier is on French territory, but the conditions are so terrible. We are confronted with human beings who are malnourished, who are harassed by the forces of law and order.
"And as France will not decide to have a welcoming policy, and to treat people with dignity, they will want to go elsewhere to reunite with their families, or community."