Brexit is now just a week away, but beyond the jubilation of the true believers there is an air of unreality ahead of the trade negotiations.
Some early skirmishes over how close or distant the UK will be to the EU's regulatory orbit have been accompanied by ambiguous messaging.  
The Chancellor of the Exchequer Sajid Javid declared "there will not be alignment [with EU rules], we will not be a ruletaker", yet days later said "that doesn't mean that we will diverge on rules just for the sake of divergence".
Meanwhile, Number 10 has been telling business groups they don't want to hear any mention of Brexit after 31 January - unless it's in a positive context.
Among the businesses most needing clear information are those in Northern Ireland, who are still in the dark about how the Irish Protocol will be implemented.
"There is the sense of treading water until Brexit is done at the end of January, till the EU gets its negotiating mandate lined up, and the Irish election is out of the way," says Stephen Kelly, chief executive of Manufacturing NI. "Into the vacuum people are just putting down red lines."
Dublin is equally nervous about the Protocol and how it will work.
At the EU summit in December, 27 leaders formally urged the UK to press ahead with ratification of the Withdrawal Agreement.
However, for the Irish Government a call for "timely ratification" did not go far enough.
Irish officials pushed for extra language to keep pressure on the UK to follow through on its commitments on the Irish border. 
Leaders duly agreed to add the words "and effective implementation" [of the Withdrawal Agreement] to the final communique. 
Ireland's concerns were prompted by British Prime Minister Boris Johnson's repeated claims that there would be no checks or controls on goods going in either direction across the Irish Sea.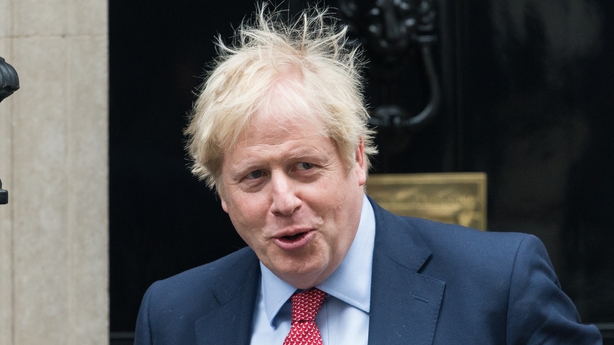 Again this week Johnson was asked during prime minister's questions by the DUP's Jeffrey Donaldson if unfettered access for Northern Ireland businesses to the UK single market included goods going from Great Britain to Northern Ireland. 
The Prime Minister replied: "Emphatically, Mr Speaker, it does." The European Commission has consistently contradicted this. 
Stefaan De Rynck, a senior adviser to Michel Barnier, told an audience in London on Wednesday: "We will have to be extremely disciplined to get [this system] up and running in 11 months to have the UK apply the checks that the UK has agreed to apply...certainly on our side we will not tolerate any backsliding or half measures."
The Protocol guarantees no hard border on the island of Ireland. Northern Ireland will effectively remain in the EU's single market for goods, and will apply EU customs rules, so that neither regulatory controls, tariffs or customs formalities will apply at the land border.
Those controls will instead apply to goods going from Great Britain to Northern Ireland, and they will largely apply at the point of entry to Northern Ireland (Larne, Belfast Port, Warrenpoint, airports).
Such goods will only face tariffs if they are deemed to be at risk of crossing the land border into the South. If there is no risk, then tariffs will not apply, either through exemptions or a rebate scheme. 
The nature of the new regime will be influenced by the kind of free trade agreement the EU and UK agree. 
If a zero tariff, zero quota trade deal is concluded by the end of the year, then that will go a long way in minimising the friction for GB-NI goods.
But the EU has said the UK will only get that if there is "zero dumping" as well, meaning a mutually agreed level playing field on how goods are produced, in terms of labour and environmental standards, as well as climate change, taxation, state aid and competition rules.
UK ministers have been hostile to any obligations that mimic EU membership, and have flatly ruled out dynamic alignment with EU regulations. 
Northern Irish businesses are therefore hostage to that debate. 
For goods flowing from the North to Great Britain the belief is that London will restrict paperwork to the Exit Summary Declaration, mandatory under the EU's Union Customs Code (UCC).
But for goods going from GB to Northern Ireland, things will be a lot more complicated.
There will be exit formalities at GB ports and EU import formalities on the other side: entry summary declarations, customs declarations, potential checks on product safety, live animals, animal products and plants, risk-based checks on industrial goods and tariffs on goods at risk of crossing the land border, VAT and excise requirements.
Not everything will be checked, of course, but the principle that goods can be checked is there.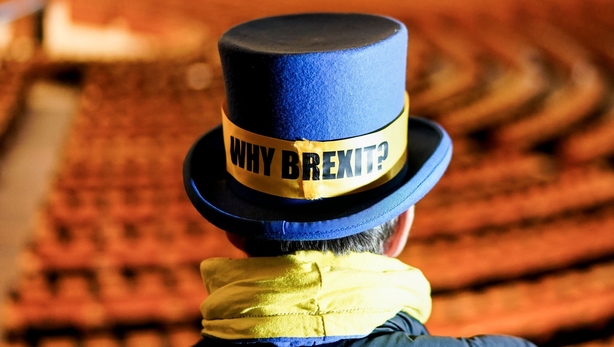 Defining which goods or categories of goods qualify for tariff exemptions will be up to the joint specialised committee, to be set up once Britain leaves the EU.
While the powers of that committee are set out in the Withdrawal Agreement, the issue of who sits on the committee - whether ministers or officials - is not. 
Either way, EU officials have made it clear any exemptions will be limited to whether or not a tariff has to be paid.
In other words, procedures, checks and paperwork will still apply.
How big are the trade flows from Great Britain to Northern Ireland?
In 2016, £11 billion in goods were purchased by Northern businesses from GB compared to £14.1 billion from elsewhere in the North, £2 billion from the South, £2 billion from the rest of the EU and £2.1 billion from the rest of the world, according to the Northern Ireland Statistics and Research Agency (NISRA).
Put bluntly, the newly revived Northern Ireland Executive has been landed with the gargantuan task of managing all these trade volumes both logistically and politically. 
Sources say the signals from London about how this should be done are not forthcoming.
"It hasn't really been thought out yet," says one source familiar with the situation, "and we haven't got any really clear steer from London where they're going on it."
The vast bulk of the GB-NI trade (not just goods coming direct by ferry to Larne and Belfast but also via Dublin Port) is in the wholesale and retail sector.  
Consignments are often mixed, a practice known as "groupage".
"You could have dairy products in with clothing and ordinary food products," says one source.
"You're trying to find a simplified system that gives assurance on decreased risk, but if you've got groupage, the commodities within that particular pallet or lorry load mean you have varying degrees of risk."
Some of those commodities might attract a different tariff, some of it might be destined only for Northern Ireland destinations, some might be destined to cross the border south, some might be going to both.
The more complex it becomes, the more elusive a straightforward monitoring regime will be. 
For the EU, the risks associated with goods going from GB to Northern Ireland are that they might escape the import duty that would apply to a product entering the customs union from a third country (ie, over the land border), or that the goods fall foul of EU product or agri-food safety and animal health standards, or that firms from the Republic are undercut (if a Northern Irish company can receive tariff-free inputs from the rest of the UK, but a company south of the border can't, then the EU regards that as an unfair advantage).
Given the volume of roll-on, roll-off sea trade, the checks and controls will mean infrastructure, extra personnel and new IT systems.
While EU and UK authorities are expected to look at ways for customs formalities to be done at business premises, the potential will remain for risk-based random checks at the point of entry.
When it comes to the movement of live animals and animal products from GB-NI, there is less discretion. 
Border Inspection Posts (BIPs) will be required to check animal welfare and these will be needed on the Northern Ireland side of the Irish Sea rather than the GB side, on the basis that animals which are deemed to be healthy when they embark from Stranraer, for example, may not be healthy when they arrive in Larne.
New BIPs will need land and planning permission. Sources familiar with these issues say that getting approval for large-scale planning applications takes a long time due to the frequency of judicial reviews. Getting these elements in place in just 11 months seems a tall order to say the least.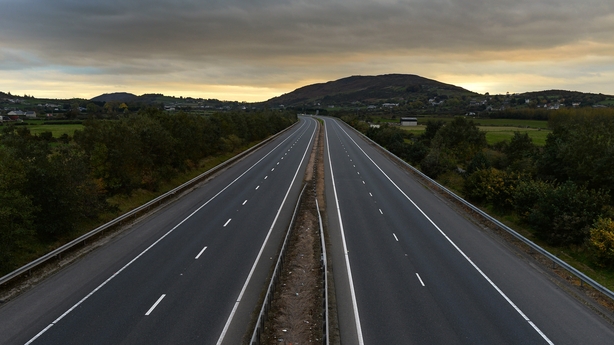 "The physical process of inspecting is quite labour intensive," says a well-placed source. "It's not something you can do through artificial intelligent systems or IT pre-clearance. Containers coming off boats, cows and sheep, need checks. We need customs agents, we need vets, we need a whole raft of skills. We just don't have them at the moment."
While the logistics of all this appears daunting, the politics of it may be even more complicated. 
The new Northern Ireland Agriculture Minister Edwin Poots (DUP) said this week he would resist "pressure" from London for checks at Northern Ireland ports and that "we have no intention of putting infrastructure in place".
It's understood there have been discussions between senior Irish and UK figures as to how this should all be managed. 
EU sources say it will take most of a year for the specialised committee to agree a schedule of tariff exemptions and mitigations designed to make the regime work smoothly. 
Dublin is insisting that such work has to happen immediately, even if that means both sides have to second guess the outcome of the trade negotiations. 
"The implementation has to proceed," says one senior figure. "It can't be subordinated to the future relationship. All this has to be done by the end of the year."
In other words, the UK cannot hedge its bets in the hopes of getting the kind of trade deal it wants by 31 December. One EU diplomat says: "The fact is the UK has acceded to the Withdrawal Agreement so it's a matter for international law."
However, it is in the Irish Government's long-term interests that the Northern Ireland Assembly becomes reconciled to the new arrangements and that they work as unobtrusively as possible. 
The Protocol gives Stormont the possibility of pulling out of it through a simple majority vote, a decision that would be tantamount to restoring a hard land border.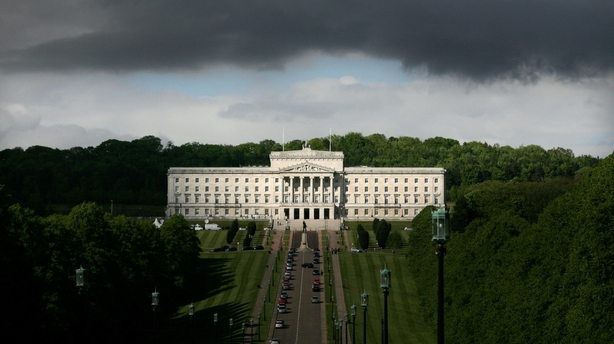 This week all five main parties in the Assembly voted together to register their objections to the Withdrawal Agreement. Officials believe that such a consensus, albeit expressing a negative view, is a hopeful sign that the parties will try to work together and will grudgingly accept that the Protocol is a reality.
Untangling the whole concept of "unfettered access" will be central to how this is managed politically.
Article VI of the Protocol states that "nothing in this Protocol shall prevent the United Kingdom from ensuring unfettered market access for goods moving from Northern Ireland to other parts of the United Kingdom's internal market."
The New Decade, New Deal paper which restored the Assembly and Executive also promises "unfettered access", although, as per Article VI only on an NI-GB basis, and that London will "ensure that representatives from the Northern Ireland Executive are invited to be part of the UK delegation in any meetings of the UK-EU Specialised or Joint Committees discussing Northern Ireland specific matters".
Officials are meanwhile exploring the option of a "definition of qualifying goods", so that Northern business selling goods into GB can be identified as only selling Northern products (and not products from the South) on the basis of their postcode. 
In other words, if the good originates from a Northern Ireland postcode it would qualify as an "unfettered" good, but if it did not then it could be checked.
Stormont officials are also unsure how far the benefits of the North remaining in the EU's single market will be felt by businesses.
The Protocol means that any product produced in Northern Ireland will have full frictionless access to the EU single market.
However, many modern consumer products come wrapped in a services element, yet services are not covered in the Protocol (since services would not have meant checks at the land border).
Businesses will therefore want to know if they are fully in the single market and that all-island supply chains will not be hampered by a question mark over services.
"Manufacturing goods is no longer just the simple supply of goods that have been manufactured," says Stephen Kelly, chief executive of Manufacturing NI.
"It's also about the services alongside them, whether that's the big engineering machinery we make having to be commissioned on site, or a feed manufacturer who would have consulting services alongside the supply of animal feed. It's just as critical as making something, selling it and getting paid for it."
The overhang of unresolved issues relating to the Irish Protocol is therefore formidable. 
Clarity is obscured by the combative pre-negotiation dynamics, while the Tory government does not want the Brexit euphoria of next Friday to be interrupted by awkward questions about the Protocol. 
The answers, say many players in the process, will be sorted out by an obscurely defined "specialised committee". 
After Friday the clock will once again start ticking...