A new survey has found that Brexit worries are increasingly impacting business decisions in Ireland, with half of small and medium-sized enterprises in Ireland cancelling or postponing investment plans as a result.
The research also found that more than four in every ten Irish firms feel Brexit is already negatively impacting business.
The quarterly AIB Brexit Sentiment Index is based on the results of detailed phone interviews conducted by Ipsos MRBI with 500 SMEs in the Republic and 200 in Northern Ireland.
It also found that readiness for Brexit remains worryingly low, with 41% of Irish firms surveyed saying they have no plan to deal with the fallout, up just 1% since the last index three months ago.
Almost a third of Irish businesses here expect a hard border, falling to a third of firms in the North.
Nearly three quarters of Irish companies are concerned about the future of their business and 86% foresee a negative impact for the wider economy.
The results show manufacturing and transport businesses are among the most negative, with many sectors in the Republic now at their most pessimistic since the index began.
"The most pessimistic sector is manufacturing," Catherine Moroney, Head of Business Banking - Market, AIB said.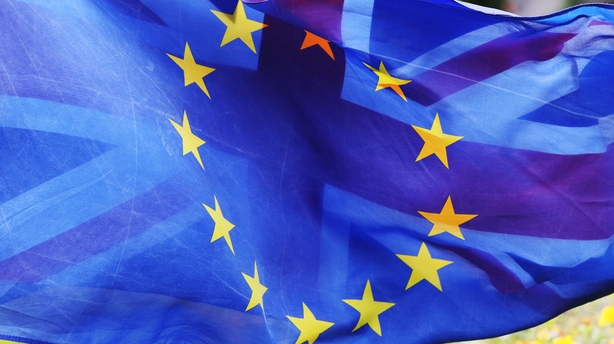 "Sentiment goes from -100, which is the most negative, to plus 100. Manufacturing was at -59"
"Businesses' concerns are around their exports, and they have a lot of exports going into the UK. When sterling is weak they are less competitive, their price points are less competitive - all of which they have experienced," Ms Moroney explained.
The transport sector was the next most impacted sector with a highly negative sentiment score.
"The transport sector is most concerned about disruption to the free flow of goods. They're going across all borders with a very smooth business model now. There is a serious threat to that, even in a soft Brexit."
"Whatever the outcome of Brexit, it is highly likely that there will be increased costs relating to customs compliance and delays in the supply chain, and in a hard Brexit scenario there will also be customs duties," Ms Moroney added.
We need your consent to load this rte-player contentWe use rte-player to manage extra content that can set cookies on your device and collect data about your activity. Please review their details and accept them to load the content.Manage Preferences
The uncertainty is also weighing on financial decisions with 14% of small firms here reporting that they have postponed bank borrowing for working capital, up from 10% in the last survey three months ago.
In the North, 66% of companies that had planned to grow their operations have either cancelled or postponed those plans, up 28% on the last quarter.
The impact on planning has been slightly less in the south, with 50% postponing or cancelling investment or expansion, up 10% since the last poll.
45% of businesses in the Republic and 47% in Northern Ireland said they are feeling the effects of Brexit already.
Two thirds of northern companies polled say they now have a negative outlook on the future of their business.
Despite there being just 17 days left until the UK is due to leave the EU, readiness remains a worry.
Just 7% of Irish traders say they have a formal plan, unchanged from the second quarter, with 52% reporting that they have started investigations and 41% saying they have no plan, both down 1%.
Readiness in the North is even lower, the research finds, with 53% saying they have made no preparations.
"It's concerning but it's understandable," Ms Moroney said.
"They are asking why they would spend precious time and money on a plan when they don't know what's going to happen."
"What we do know is that no matter what Brexit looks like, once Britain becomes a third country, there are changes we know are going to happen. Businesses should make sure that if they're using the land bridge, they have to get the registration number now. They have to get their customs documentation."
"Get into action mode if you're transporting goods. That's critical," she concluded.