The British government must enter talks with the Republic of Ireland over access to fishing waters ahead of Brexit, a Westminster committee has warned.
The Northern Ireland Affairs Committee examined the potential impact of the UK leaving the European Union on the fishing industry in the region earlier this year.
The subsequent report has highlighted an ongoing disagreement over access to fishing waters.
Committee chairman Dr Andrew Murrison has urged the UK government to "take action on Ireland's unilateral suspension of the Voisinage Arrangement".
The Voisinage Arrangement between the two countries allow for mutual access to Northern Ireland and Republic of Ireland vessels up to six nautical miles off the coast of each country.
The agreement has been suspended in Ireland since the Supreme Court ruled in 2016 that it had not been incorporated properly into Irish law.
The UK has not suspended the operation of the agreement on its side and said it was committed to the principle of the deal and to working with Ireland to reinstate the arrangement.
In May this year, UK Fisheries minister George Eustice spoke of a "crucial period over the next few months" as the withdrawal agreement is finalised.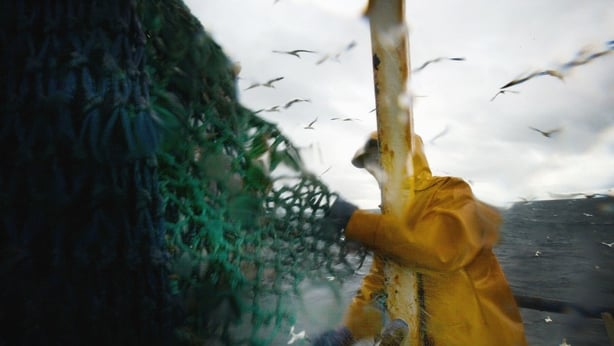 The Northern Ireland Affairs Committee report has said this "needs to be resolved as a matter of urgency.
"We recommend the Government structures talks with the Irish Government to establish the future of reciprocal access for Northern Irish vessels under the Voisinage Arrangement," the report says.
"If the Irish Government does not give a clear commitment to pass, within six months of publication of this report, legislation which restores reciprocal access, the Government must discontinue access to UK waters for Irish vessels from 30 March 2019."
The committee has also called for the British government to invest in the Northern Ireland fishing sector, and act to tackle what it has termed the "crushing manpower shortages".
And it warns that the British government must be prepared to take decisions on fisheries policy for Northern Ireland following the UK's withdrawal from the EU if there is no Executive in place to do so.
The Stormont Assembly has been collapsed since January 2017. Repeated talks to resurrect the power-sharing government have not been successful.
Dr Murrison said the fishing industry in Northern Ireland has "huge potential", but warned it is "fragile".
"Fishermen believe Brexit will be a shot in the arm for their industry. We heard pleas for increased quota and action to alleviate crewing shortages in the Northern Ireland fleet," he said.
"We found an industry in Northern Ireland with great people and huge potential, but it is fragile. Changes to quotas and access to waters aren't enough.
"We must develop infrastructure to support the Northern Ireland fishing fleet, find crews for boats and enable fishing businesses to sell into Europe post Brexit."