Taoiseach Leo Varadkar has told the Dáil that it would be "a really big mistake strategically" and not in Ireland's best interests if the Government uses its veto on progressing the Brexit talks.
He was responding to a question from Sinn Fein's Finance Spokesperson Pearse Doherty during Taoiseach's Questions.
Mr Varadkar said: "I was asked would I commit or threaten to use the veto. No I won't. I don't think that would be in our interests at all."
He said that if the Government would use the veto, then it would set Ireland apart from other countries.
The Taoiseach said that Ireland would be in a much stronger negotiating position with Britain if it is negotiating as one of 27 European countries.
"So the Sinn Féin/nationalist/ourselves alone position that we should set ourselves apart from our European allies, stand alone, threaten to use the veto, I believe would be a really big mistake strategically.
"The best way we can get the best outcome for Ireland is to continue to be part of the 27," he said.
Mr Doherty claimed that there is a growing realisation across the European Union that Brexit on the British government's terms is incompatible with the Good Friday Agreement.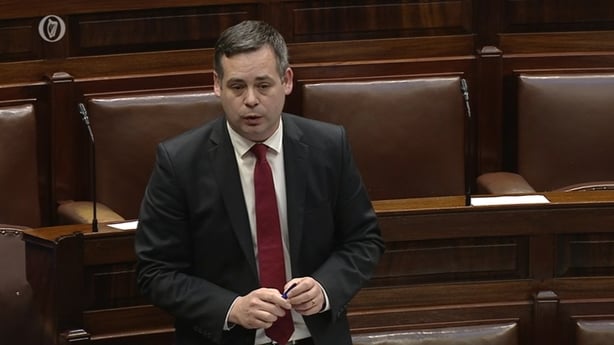 He said that last week's leaked internal EU paper makes it clear that it is essential for the British government to commit to avoiding a hard border, protecting the Good Friday Agreement in all its parts, and ensuring the rules of the single market and customs union are met.
The leaked EU paper suggested that the avoidance of a hard border on the island of Ireland effectively requires Northern Ireland to remain in the single market and the customs union.
Mr Doherty told the Dáil: "In our view the only credible way to achieve this is for special status for the North [Northern Ireland] within the European Union. That is for the North to remain within the internal market, the Customs Union and the EU legal framework."
He said this is possible if the Irish Government press for it.
The Sinn Féin TD said the British government needs to bring forward specific proposals to ensure Northern Ireland remains within the single market and the customs union.