British Prime Minister Theresa May will trigger European Union withdrawal talks under Article 50 on 29 March, Downing Street has announced.
Mrs May's letter officially notifying the European Council of the UK's intention to quit will set in train a two-year negotiation process expected to lead to Britain leaving the EU on 29 March 2019.
Britain's ambassador to the EU, Tim Barrow, informed the office of European Council President Donald Tusk this morning of Mrs May's plans.
The announcement means that Mrs May will meet her self-imposed deadline of the end of March to get the withdrawal process under way.
The European Commission has said the EU is fully prepared for Brexit negotiations.
"Everything is ready on this side," Margaritis Schinas, the spokesman for European Commission chief Jean-Claude Juncker, told a briefing.
"We are ready to begin negotiations."
The British Prime Minister was cleared to take the step when the European Union (Notification of Withdrawal) Act gained royal assent last week, after a supreme court ruling forced her to seek the approval of both Houses of Parliament.
Mrs May will address MPs in a statement to the House of Commons following her regular weekly session of Prime Minister's Questions on 29 March.
Mr Tusk said he expects to release an initial response to the Article 50 notification within 48 hours.
Within 48 hours of the UK triggering Article 50, I will present the draft #Brexit guidelines to the EU27 Member States.

— Donald Tusk (@eucopresident) March 20, 2017
He has also previously said that an extraordinary summit of the remaining 27 EU member states is due to be called within four to six weeks.
That summit will draw up a mandate for the European Commission's chief negotiator, Michel Barnier, probably allowing talks to begin in earnest in May.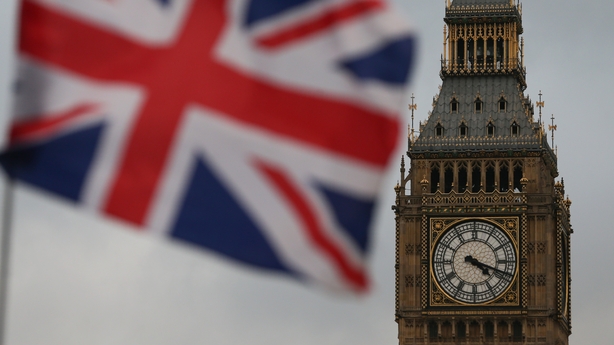 Notification of the historic step will come in the form of a letter from Mrs May to Mr Tusk, though Downing Street did not make clear whether this would be a physical letter handed to the European Council president by a UK representative or might be sent electronically.
It will be the first time that the provisions of Article 50, which sets out the process for any EU member state "to withdraw from the union in accordance with its own constitutional requirements", have been activated.
Notification comes 279 days after the referendum of 23 June last year delivered a 52-48% majority in favour of withdrawal.
We need your consent to load this rte-player contentWe use rte-player to manage extra content that can set cookies on your device and collect data about your activity. Please review their details and accept them to load the content.Manage Preferences
Mrs May, who is visiting Swansea today, is expected to conduct visits in all four nations of the UK before notification takes place.
The PM's official spokesman said: "Earlier this morning, the UK Permanent Representative to the EU informed the office of Donald Tusk that it is the UK's intention to trigger Article 50 on March 29.
"There will be a letter. She will notify President Tusk in writing. The Prime Minister will give a statement to Parliament as well.
"We have always been clear that we will trigger by the end of March and we have met that timetable."
The spokesman said Britain wanted to start withdrawal negotiations "promptly", but accepts that "it is right that the 27 have a chance to agree their position" before talks start.
Meanwhile, Minister for Finance Michael Noonan has said that he does not expect a new trade deal between Britain and the EU to be agreed within two years.
Speaking at a Eurogroup meeting in Brussels, the minister said he expected there would be a transitional period to allow time for talks on a new trade treaty between the EU and the UK after the UK leaves the bloc.
New laws needed due to Brexit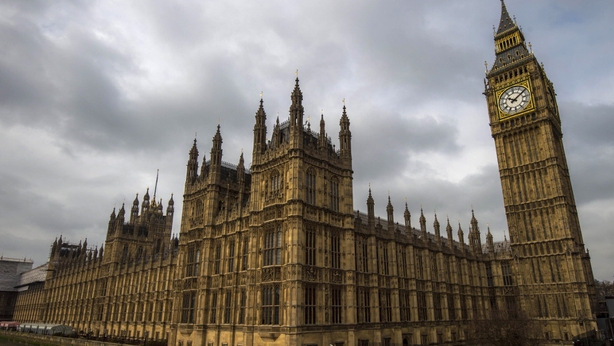 Meanwhile, Britain's Institute For Government has said as many as 15 new parliamentary bills may be needed due to Brexit.
The IFG said such an emphasis on legislation related to legal EU withdrawal means the British government's domestic agenda will take a hit.
IFG's research director, Dr Hannah White, told BBC Radio Four's Today programme: "The estimates we have heard are something between ten and 15 bills required in the next two parliamentary sessions.
"Normally, there are about 20 in a Queen's Speech. So, that's roughly the capacity that there is in government to draft these bills and, in terms of parliamentary time, to pass them.
"So, that takes a big chunk out of the government's capacity to legislate. And its other priorities, its domestic priorities, will take a hit in the next couple of sessions.
"There will have to be some really tight prioritisation in government to work out what else is going to be done aside from the Brexit legislation."
Dr White said the bills, dealing with issues such as immigration procedures, would be on top of the Great Repeal Bill, which will incorporate EU law into British law.
May to receive 'very clear' message on Brexit - O'Neill
Theresa May will receive a very clear message that Northern Ireland opposes Brexit when she visits before triggering Article 50, Sinn Féin has said.
The party's leader in Northern Ireland Michelle O'Neill said she intended to meet Mrs May to voice her strong opposition.
Mrs May is expected in the North later this week. Her visit will coincide with the final week of crunch talks to form a new power-sharing executive at Stormont.
In Northern Ireland, 56% voted to remain in the EU in last year's referendum.
A Sinn Féin demand for the region to retain special EU-designated status post-Brexit has been rejected by the British government.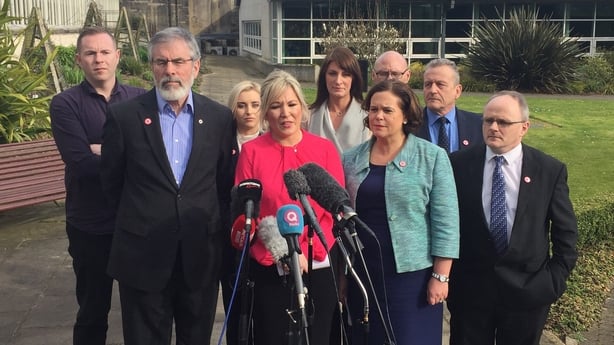 Ms O'Neill said: "The British government are acting against the interest and the expressed wishes of a cross-community group of people here that want to stay in Europe.
"May when she is here - apparently she is coming later in the week - we will make this message very clear to her, that this is not good, this is bad news for the people of Ireland. We will be making that message clear to Theresa."
If Mrs May meets the main political leaders in Belfast, she will hear a different message from the Democratic Unionists. The region's largest unionist party campaigned for Brexit and has insisted the referendum was a UK-wide vote.
Sinn Féin deputy leader Mary Lou McDonald said there was an obligation on Taoiseach Enda Kenny to represent the interests of the entire island and make clear to Mrs May that the wishes of the electorate north of the border had to be respected.
She said Mr Kenny had to "take a stand in the national interest".
She said: "This business of dividing Ireland north and south is over now with the advent of Brexit. We now all hang together or we will surely hang separately.
"All of our interests are absolutely intertwined, we will be relying on each other to stand up for each other and to protect each other and, in a very special and particular way, that places a big, big obligation on the Taoiseach."