No siren will go off. No glass case will be smashed in the Department of Finance to release the Brexit codes.
But be in no doubt: a disorderly Brexit will trigger a thousand tremors which will reverberate throughout the economy. It will crack decades of trusted trading relationships and disrupt the financial plumbing which keeps everything we rely on glued together.
The impact of a no-deal Brexit has been extensively mapped out and forecast by economic think-tanks, central banks and trade organisations in Ireland and abroad.
There have been warnings of disruption at ports and chaos on the currency markets. And while all of this will be intensely watched, we already have some sense of what it could mean.
The general consensus is that economic growth next year could be reduced by 3%. In round terms, that translates into a €10 billion euro hit to the economy. Unfortunately this is not some abstract figure. You don't rip €10bn out of the economy without some real world consequences.
The Government itself estimates that upwards of 50-55,000 people could lose their jobs. The hardest hit will be people employed in agriculture, food processing, traditional manufacturing and the hospitality industries.
Other studies predict the potential job losses will be felt most acutely in the midlands and border regions.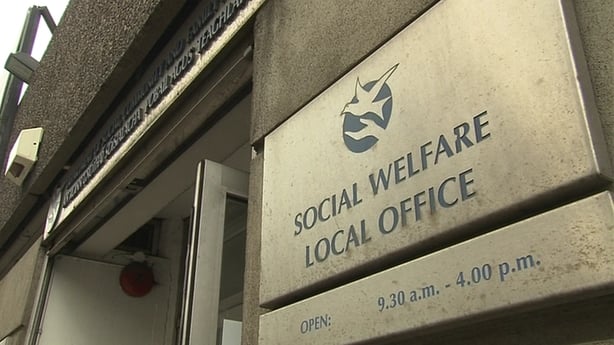 When people lose their jobs, there will be less tax coming in and more money from the Exchequer going out in social welfare supports.
This will mean the public finances could swing from an expected small surplus of around €1.4bn next year to a deficit of over €5bn. That's money that will have to be borrowed.
And it won't be a one-hit wonder. The impact of a disorderly Brexit will accumulate over years while negotiations continue to hopefully normalise and re-establish trading relationships with the UK.
The Central Bank has forecast that over the next five years, if there's a hard Brexit, government borrowing could be €22bn higher than it otherwise would be. And all of this additional borrowing will mean there will be less money to do other things like investing in our schools, hospitals and transports sectors.
Another very real question is just how resilient and adaptive companies in the most exposed parts of the economy will be? How long will companies traditionally exporting to the UK last if they face tariffs and other obstacles that make their business unviable?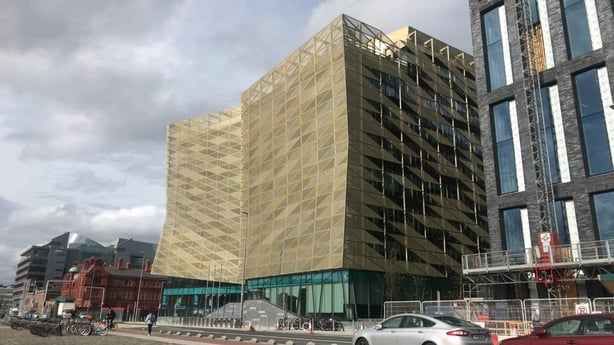 The Government has introduced a raft of supports and funds. It's expected to introduce more and bolster funding in the forthcoming Budget. Businesses are being encouraged to look to new markets.
But no one knows what will actually happen to the companies on the ground in the firing line.
It's worth reminding ourselves the last time our industrial sector sustained long-term damage.
Back in 2001, when our economy was poised to jump into the deep end of the boom, there were over 338,000 people employed in industry, according to the CSO. The boom made Ireland a very expensive place and drove a lot of manufacturers out of business. They never came back. The labour force is now almost at full employment and despite this, there are 52,000 fewer people employed in industry today.
That's a lot of shuttered factories in a lot of regional towns. And yes, people are employed in different sectors today, but often in different parts of the country.
Everyone hopes Brexit will be a temporary trauma. Eventually, it's hoped normal trading relationships will return and companies will be supported to hang on in there in the meantime.
But things might not return to normal.
It's that potential long-term disruption and damage to our economy which will make a few days of traffic jams at Dublin Port a sideshow.