Among the most sensitive areas of concern in a hard Brexit are medicines and medical devices.
Will there be shortages of supply, or delays, in getting vital drugs or devices for patients?
The pharmaceutical industry and health officials appear satisfied that there will be no immediate, or short-term problems with medicines.
The system has around three months' supply of medicines and the industry believes these stocks will help absorb any short-term delays.
Over recent months, the drugs industry has advised people not to panic or for pharmacists to stock-pile medicines.
The delicate balance of supply is contingent on people being calm.
Critical medicines
The HSE has been reviewing around 6,500 critical medicines, to identify vulnerable supply lines.
Some of our medicines are moved through the UK to get to Ireland.
Despite the preparations, there is potential for delay in disruption to supply routes due to problems which may occur in transiting the UK.
Because of the disruption in a hard Brexit, the industry has been re-routing transport of medicines away from the UK and developing an alternative supply chain.
This should help minimise potential problems.
Health authorities have said that everything that can be done, is being done to protect the medicines supply.
The areas where there are potential risks involve medicines with a short-shelf life, refrigerated supply chains, medicines compounded for specific patients or patient groups and time critical logistics.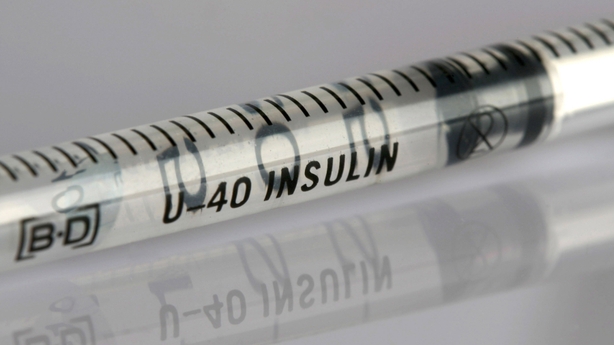 With insulins for diabetics for example, the three suppliers to Ireland say they will have a minimum of 8-10 weeks' stocks, after the end of October.
Radio-pharmaceuticals, used to diagnose conditions, also have a short-shelf life and need very specialised transport.
Most are flown to Ireland, via the East Midlands Airport in the UK, by one logistics company but it has assured authorities here it can continue supplying Ireland.
There have been intensive discussions involving the Department of Health, the HSE, the Irish Pharmaceutical Healthcare Association, the Irish Pharmacy Union, the Health Products Regulatory Authority and others to prepare for difficulties.
Medicines for Ireland, which is the largest supplier of generic medicines to the HSE, has said that its members do not anticipate medicine shortages on 31 October, in a scenario where the UK leaves the EU without a deal.
It said the industry has been working for over a year to ensure the impact of Brexit is minimised regarding the continuity of medicine supplies.
From time to time, there are shortages of medicines due to a variety of market factors.
The supply chain for medicines is complex and shortages will happen regardless of Brexit.
Ireland already has a six-month supply of vaccines held by the HSE Cold Chain Service and wholesalers.
No vaccines are supplied via the UK chain.
Pharmaceutical companies have been asked to highlight any issues regarding the availability of specific products and to date, no major issues have been identified.
Medical Devices
Health authorities say that similar work has been undertaken in the medical devices area.
These devices include hospital equipment, implantable devices, stents, contact lenses and even wheelchairs.
---
---
However, the HSE has warned that some suppliers have told them that the certification of their products (with the CE mark) is not complete and will not be by 31 October, or for some time after that.
CE marks are issued by a notified body located in any EU member state.
So as a result, the HSE has said that the number of devices that face regulatory issues is significant and represents "a particular risk" to maintaining service continuity from early 2020, as supplies run out.
It is taking in extra stock on vulnerable product lines and also looking for alternatives.
Cross-border health schemes
The other big area that could be affected in a hard Brexit involves cross-border health schemes.
There are three key areas here: the EU Cross Border Healthcare Directive, separate North-South cross-border health services and the Treatment Abroad Scheme.
The Department of Health has said that both the Irish and UK governments are fully committed to continuing these existing arrangements but who can say what will actually transpire.
Under the EU Cross Border Directive, people can have hospital treatment in another EU country and are reimbursed afterwards by the HSE.
Many people use this scheme to get treatment in Northern Ireland or in Britain due to long waiting lists here.
In a hard Brexit, the EU Cross Borden Directive arrangements would not apply and so patients would likely have to go to other countries like Poland, Portugal, Spain, France and Germany for care.
Last year, around 4,000 people availed of the EU Cross-Border Directive to get faster treatment outside of Ireland.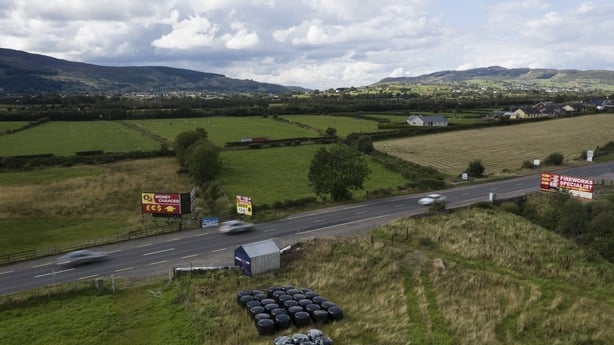 There is another scheme called the Treatment Abroad Scheme, mostly for treatment that is clinically recognised but is not available in Ireland.
Again here, in a hard Brexit, patients would have to look beyond Northern Ireland and Britain for this care, unless new arrangements are put in place.
Separately, there are cross-border healthcare arrangements between the Republic of Ireland and Northern Ireland.
Services are provided on an all-Island basis for cardiology and radiotherapy cancer treatments in Altnagevlin Hospital in Derry, specialist paediatric services at Our Lady's Hospital Crumlin and maternity services in Dublin.
At a recent All-Island Civic Dialogue on the implications of Brexit, Minister for Health Simon Harris insisted that cross-border health co-operation will continue post-Brexit because it makes perfect sense for it to continue.
Large networks have been built up over many years in the interests of patients and of common benefit to Ireland and Northern Ireland.
The Memorandum of Understanding (MoU) signature of the Common Travel Area in May should underpin services continuing.
The Irish and British governments have committed to the aim of maintaining the Common Travel Area arrangements, which have allowed Irish and UK residents to access health services in each other's jurisdictions.
This will include maintaining current arrangements for access to routine, planned and emergency health services for UK/Irish residents and visitors in the other jurisdiction.
Irish citizens and British citizens who live in, work in or visit the other state, will continue to have the right to access healthcare there, even with a no-deal Brexit.
The Government is also preparing legislation to allow Northern Ireland citizens to access EU emergency health care, after the UK leaves the EU.
At present, EU citizens are allowed to access public system health services, if they become ill or have an accident in another EU member state.
Citizens travelling abroad often carry a European Health Insurance Card, issued free of charge by the health authorities in their home country.
The Cabinet has approved draft legislation that deals with providing European Health Insurance Cards for citizens of Northern Ireland.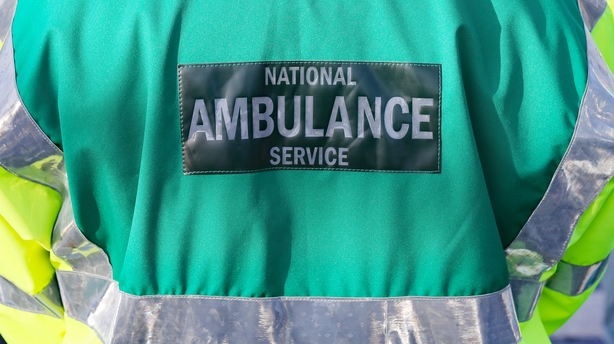 Arrangements are also being made to make sure that the National Ambulance Service in the North and South work in tandem, in the event of a major emergency.
The HSE has said that it does not anticipate any interruption to organ donation and transplant services.
Staff recruitment
The Irish Nurses and Midwives Organisation has warned that the UK is likely to step up its recruitment of Ireland's nurses and midwives after Brexit.
UK hospitals currently recruit nurses and midwives from the EU, however this could be more difficult as migration controls are put in place post Brexit.
The INMO believes that the Common Travel Area for Ireland and the UK will mean that Irish nurses will become prime targets for UK health recruiters.
Ireland already has well-publicised problems in recruiting and retaining doctors and nurses for our health service.
It could be more difficult to employ UK-trained staff, if mutual recognition of qualifications no longer applies, or there are big delays.
Currently there is EU legislation that allows Irish and UK citizens to have professional qualifications in the healthcare sector recognised.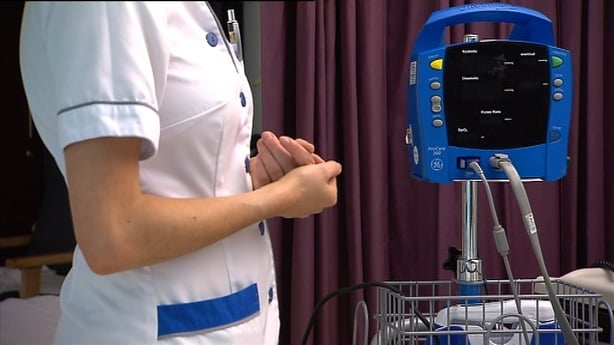 The Department of Health has said that with a no-deal Brexit, anyone with a UK qualification already recognised in Ireland will continue to have that qualification recognised.
But with a no-deal Brexit, applications for UK qualifications to be recognised here will be processed similar to all applications from outside the EU and this could take longer.
So that may lead to delays in recruitment of health staff.
However, Irish health professional regulators say they are satisfied they can continue to recognise UK qualifications within around the same time frames.
With a hard Brexit, Irish medical research links with the UK are also under threat.
There are also questions over contracts for maintenance of Irish hospital medical equipment, currently done by UK suppliers.
What about the transfer of health data on people in Ireland to Northern Ireland or the UK?
GDPR - transfer of health data
The Department of Health has said that in terms of General Data Protection Regulations (GDPR) compliance - extensive work is underway to identify organisations who are hosting, accessing or processing HSE personal data within the UK.
This is to ensure they meet EU Standard Contractual Clause agreements, which will allow for the continued legal transfer of HSE personal data post Brexit.
The HSE says it has put in place agreements with all of its main UK suppliers.
Overall, there are anxious times ahead but no immediate risks forecast by health authorities as of now.
Some companies may decide that getting certain products to Ireland is not worth the challenge or there are better, more accessible, or profitable markets.
While no major supply concerns for continuity of patient care have been identified by Irish authorities, there are no absolute guarantees.
Any uncertainly when it comes to health services is not a good thing.