As 2020 draws to a close we start to look forward to what the new year may bring us. As part of our Boost My Business initiative Fiona Alston asked 10 business what their plans were for 2021.
Who? Ronan Horgan CEO of Capitalflow
What? We're a specialist lender to SMEs in Ireland. We provide a number of lending products including higher purchase leasing, property loans and invoice discounting products to SMEs.
What does you 2021 business plan look like? Our news is pretty exciting and we've a real positive outlook for 2021. We've invested heavily in new technology. We've been working behind the scenes to put in place a digital platform, which then allows our customers, be they existing customers, new customers, brokers or introducers, to use our digital portal. They can still talk to a person we haven't stopped that, but it just allows them to do business a lot easier. They can get a quotation, use open banking, get proposals approved and loans approved - the big thing for us is moving from being kind of an old-style lender to a digital specialist lender.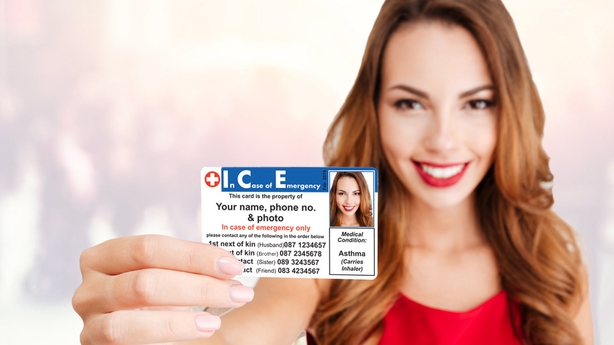 Who? Connie Danaher founder of Irish ICE Card
What? A card to be kept in a wallet or a purse with key emergency information on it and emergency contact details. It's designed to be independent of technology, which may fail, during an emergency situation.
What does your 2021 business plan look like? My business plan for this year was just shelved completely so as such I'm going to attempt to implement it in 2021. My business is very new, and I spent a lot of time and money tweaking my website getting it to the point where it is easy for people to order an ICE card. I'm ready to approach companies as I feel this is something that could marry beautifully with their health and safety policies and could be provided to their staff members. I will also be targeting organisations linked to medical conditions and I will begin a direct marketing campaign to the public.
---
Who? Ciara Donlon CEO and founder Theya Healthcare
What? Irish medical garment company which makes products from sustainable eco-friendly bamboo material making people feel better faster after operations.
What does your 2021 business plan look like? It looks great. At the end of this year, we were very lucky to get the good news from the NHS in the UK that our petals brief are now going to be on prescription for ladies who have stoma bags. Other plans for next year include expanding our brand into the US market with a US hospital group, we're looking to expand with them into the New England part of the US. We will also expand further into the European market, into Germany.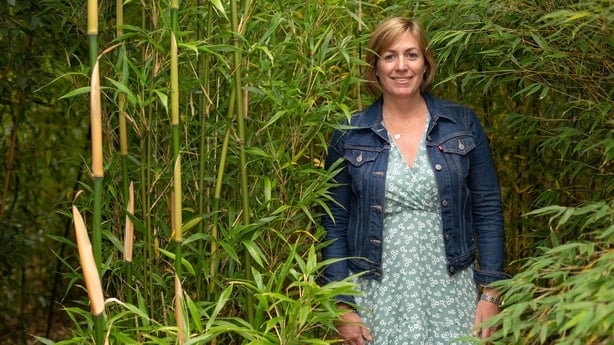 Who? Brendan McEvoy co-founder and designer at My name is TED
What? We design and make luxury leather bags and accessories.
What does your 2021 business plan look like? We are breaking the mould next year. Normally in fashion, or in accessories, there's two seasons, but we're actually going with four product launches next year - eight new items in total. We love telling stories and giving a sense of attachment to the products we design and we're telling a whole story with our new collection, be it a purse, handbag or backpack. We hope people can attach their own life and heritage to our story and build their own heritage from it.
---
Who? Mary Lambert owner of Giving Irish
What? A platform for tangible gifts and experiential gifts.
What does your 2021 business plan look like? I'm going to continue in the same vein as 2020, I'm going to continue with a range of PPE and develop that further. At the moment I have masks whereas I'm going to develop that range with gowns and launch a diverse range for surgeries and salon services. I plan to explore international markets with my masks, and I am also going to add to the experiences that are on offer. Eventually when we come out of lockdown it will be a wonderful way for people to get together through innovative Irish experiences.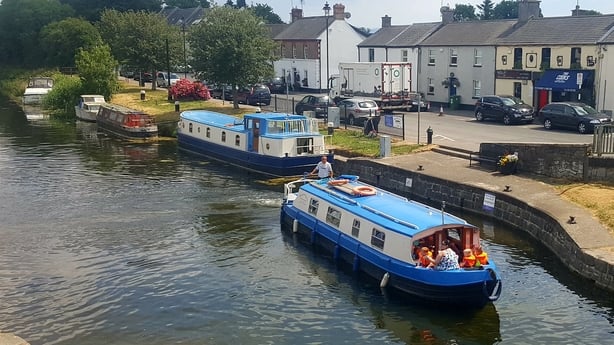 Who? Ger Loughlin owner and skipper at bargetrip.ie
What? We do barge cruises on the Grand Canal in Kildare in a restored traditional canal barge.
What does your 2021 business plan look like? Due to Covid I have changed to only offering exclusive private cruises for small groups. I'm going to stick with that for 2021 because I don't think things are going to change that dramatically until maybe Autumn which is past the peek time for me at that stage. The plan for me is to promote this as an exclusive activity for family groups.
---
Who? Orla Hickey owner of Urban Fabric by Orla Hickey
What? I create abstract art. My aim is to create accessible Irish art.
What does you 2021 business plan look like? I want to offer high end art to my customers by expanding my website to allow options for deposit and instalment payments. I'd like to target younger customers and make them feel that they can actually buy a piece of art. I'm hoping to collaborate with influencers, grow my social media and create more collections. I will grow my team to enable me to have more time to be creative, and I want to streamline how I get my products out to my customers as well.
---
Who? Joe Keane General Manager of Rowa Rowex
What? A pharmaceutical company exporting to 80 companies around the world, and one of the leading generical companies in Ireland.
What does your 2021 business plan look like? In 2020 our plan was to hold the business steady, given the uncertainty and we believe that same strategy will apply in quarter one. But in quarter two, three, and four, we would expect to be growing our business in terms of our OTC [over the counter] offerings, and in terms of some new generic products that are coming off patten which we're hoping to launch in quarter two, three and four of 2021.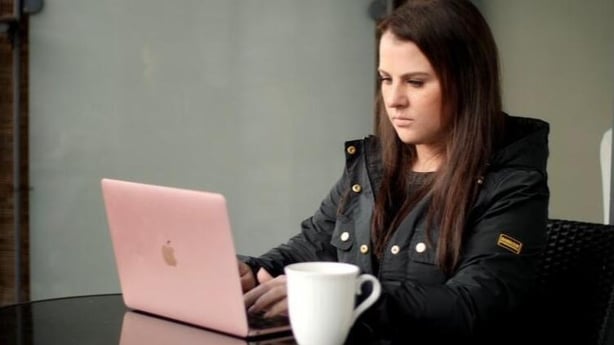 Who? Laurann O'Reilly owner and nutritionist of Nutrition By Laurann
What? I believe each person is unique and for that reason I create personalised nutrition plans tailored to each individual need.
What does your 2021 business plan look like? I'm going to concentrate very much on the corporate market because of the increase of people working from home something that won't be changing anytime soon. I'm going to put a huge focus on the corporate wellness side of things and develop a range of pre-recorded and live programmes for corporate clients. I'm also developing a book based on how we can care for ourselves from a nutritional perspective, making nutrition accessible to everybody with a range of recipes included.
---
Who? Randy Lewis owner of Randaddy's
What? Seafront restaurant in Lahinch Co. Clare
What does your 2021 business plan look like? I think that Lahinch is going to have a pretty busy year. For the month of January we are actually embarking on a tour of 20 counties in 21 days. We are visiting 45 food suppliers while touring Ireland. It used to be called 2020 because we were supposed to be doing it last year but now it's 20 counties in 21 days. I'm going to find out how I can use the producer's food and build in a staycation map along the way, give back a bit through our social media channels. [Tour dependant on restrictions]