They say there's not much which can't be solved over a nice cup of tea. Boost My Business throws a spotlight on a brand-new tea company bringing comfort to homes in Ireland.
Zoë Fitzpatrick had been studying Film Production in the UK earlier this year but returned to Ireland during the first lockdown. Work as a videographer had dried up and she was looking for a new project to keep her occupied.
She joined forces with her mother Linda, a web designer, and they moved outside their comfort zone to bring comfort to others through the medium of a cup of tea.
They set up MXT Brew Co where they hand blend loose leaf herbal tea using recipes, they have created at their home in Carrigaline Co Cork.
The tea connection came from a growing interest Fitzpatrick took in herbal tea at first when she was travelling and never found the taste of breakfast tea the same away from home. She also developed her interest in herbal tea during a period last year when she was sick.
"I had stomach issues and was told I couldn't drink coffee," explains Fitzpatrick. "I was looking for a substitute which I found in herbal tea and grew to love it. I found the loose-leaf herbal tea comforted me."
When developing their teas, they were looking for taste that would suit the particular time of year.
"We are not reinventing tea, but we have some really lovely blends that are quite nice for winter, quite comforting and there is a nice ritual about brewing the tea," she explains.
"We got some herbs, spices, flowers and other ingredients from a wholesale independent distributor and we came up with ten blends that we really genuinely like ourselves," she continues.
"We also considered our packaging, we wanted to keep sustainability in mind so we have two options with our packaging, we have paper bags which can go in the recycle bin or biodegradable eco pouches which go in the compost bin," she adds.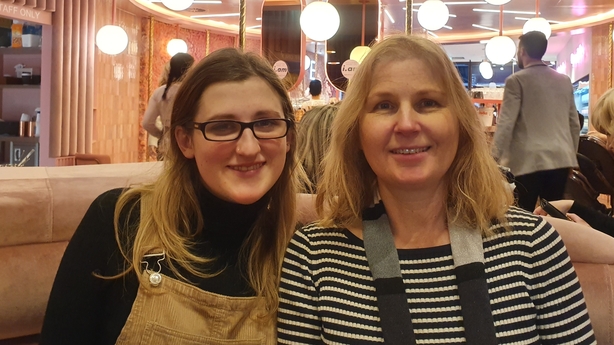 The pair put their digital talents together and launched the business online in November.
"It's been going really well," she says. "I think it's such a lovely present to give or a lovely thing for people to enjoy themselves."
One of the blends launched was Christmas Spirit and with every purchase of the blend, MXT donated €1 to the St Vincent de Paul charity. The blend was so popular it has since sold out.
As they would like to keep up with a charity donation for SVP they have decided to move the initiative to their Winter Soldier blend.
Despite this initially being a lockdown project the Fitzpatrick's have big plans for the tea company with new blends in the new year - a pamper package, a subscription service, and their own teapots for the perfect brewing experience.
They had hoped to attend some markets this year, but that plan was met with its own challenges, they have pushed these plans to January. Aside from their website sales they also sell through Passage West Neighbour Foods.
Starting a home-based business with one of your parents, while living under the same roof, is bound to be a little familiar at times but it seems to be all working out.
"It's good most of the time," she says. "I think it's better than having nothing to do in the house. When everyone has a common goal of fulfilling orders and creating blends, I think there is a lot more harmony."