As part of our Boost My Business initiative Fiona Alston caught up with four busy companies who are selling and producing children's toys and clothing.
After a 20-year career in reinsurance Patsy Lyons was presented with the opportunity to follow her dreams by way of redundancy. She always wanted to open a book shop so a year later she opened Tara Book Company selling children's books.
"Initially it started out mostly going around schools with bookfairs," says Lyons, "But I've expanded into a beautiful new website, and all sorts of other things."
Of course, the bookfairs were one thing that were lost due to the Covid restrictions. No more setting up a shop in the schools for a week, all physical book fairs were cancelled.
"In September we launched our online bookfairs and it has been a huge success," she says. "It has worked really well - it's very streamlined."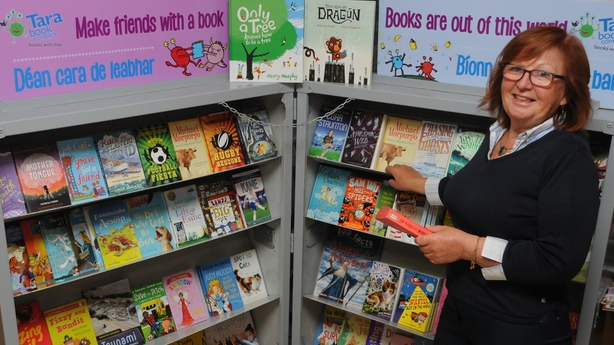 "We still send out a catalogue to the schools, the catalogue goes home with the children with instructions on how to access the bookfair," she explains. "Parents also get an email with direct link to the website and a password to use anytime for the next ten days."
"They pay for the books at the full price, there's no discount," she continues, "but they don't get charged for carriage, and for every two books they buy their school gets a free book."
"Every school we've done so far has equaled what they did last year and the year before and some new schools have said that they've exceeded any of their previous bookfairs," she adds.
All payments are taken online, and the books are dropped to schools for the kids to bring home.
"It's been an interesting exercise as well, because what the parents are buying is totally different to what we would normally sell at a physical bookfair," she says.  
The new website makes it very easy for kids and parents to browse as the books are separated into age group categories and they are also offering book hampers which arrive in nicely decorated boxes – all of which you can choose yourself or mix and match depending on the recipient.
While Covid has made a few changes to how Tara Book Company sell their books their ethos remains the same.
"We are interested in encouraging children to love reading," she says. "I get lots of calls from parents saying my child just has no interest in books, so I find out a little bit about the child and there's always a couple of books that will spark their interest."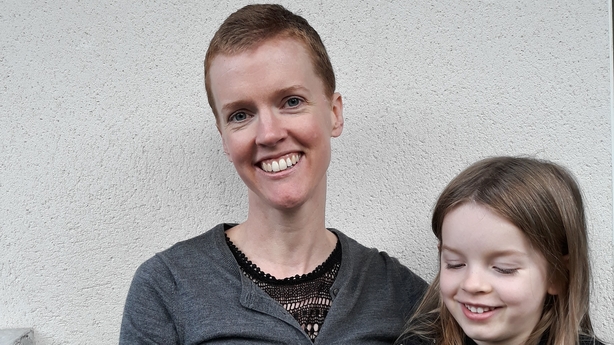 Sharon Keilthy was also looking for an opportunity to get creative with a new company with a strong ethos. With a background in business, she began taking an interest in environmental issues and decided upon setting up Jiminy Eco Toys, an eco-toy company in Co Kildare.
"I went where the energy was and went into toys and activism," explains Keilthy. "I had a much easier time making a living in my white-collar job – but I set up this business to basically try and change the toy industry."
"I just felt that since I know business, I should just dive in and be the toy business I wish the others were, and show that is possible to have a viable toy business without plastic, without bubble wrap, and without Chinese made plastic toys," she says.
Along with the success of the business she was surprised to find that it was also a great tool to educate about environmental issues.
"Having a toy business, especially a consumer facing one is a fabulous platform to spread information because there's so much confusion and misinformation out there," she explains. "I'm often on social media talking about bio plastic being made of plants not petroleum, it's carbon neutral - people learn about it in a colourful fun forum of talking about fun kids toys."
Keilthy finds her science background and degree in engineering helps her enjoy the research part of environmental issues. "I don't just believe what I see. I like research and I need reliable sources."
As well as her own online store she is a wholesale supplier too and it's her dream to see an eco-toy section in every toy store in the country.
"Just being a niche eco-toy retailer in a tiny country, we're never going to have that much impact," she says. "If we could set up an eco-section in every toy store, even just in Ireland and UK, what an impact that would be because I've been to the toy fair in London, and it's a huge hall full of Chinese plastics."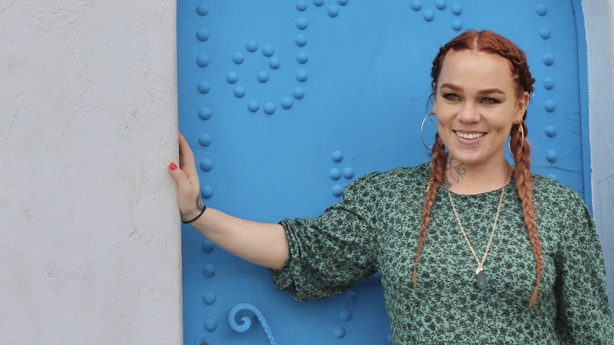 Over in Co. Waterford Sacha Ben Elmansour was looking for an opportunity to make a difference herself and it came by the way of The Hippie Kidz sustainable children's clothing company she set up during the restrictions this year.
She had been getting clothes printed for her toddler son as she found the range of clothes for his age group quite restrictive. Others took a shine to her designs and she decided to make a go of it as a business.
"We are a vegan family, and we are trying our best to do what we can for the environment," she explains. "I thought wouldn't it be lovely if I could do these, but sustainable. Because you can either get one or the other – you get lovely sustainable organic clothes for kids but a lot of it would be rock star vibes.
"I kind of thought if I put two and two together I could make something really cool," she continues, "and that's basically how it started - that was just over two months ago now."
Ben Elmansour uses a local company who supply and print her designs on a t-shirts from a fair trade company in India.
Over the last number of weeks, she's been attending a Start Your Own Business course online with Waterford LEO and she has found it's really reassured her she has made the right move.
"It's really given me so many ideas and I've met so many lovely people," she says. "That's going to really help me with my business going forward. It's given me nearly a new lease of life and a lot of confidence which is brilliant."
In keeping with the ethos of the company The Hippie Kidz gives back to the environment through an initiative where they plant two trees for every t-shirt sold. They also have big plans next year to release a range of ocean creatures printed on hoodies made from recycled plastics found in the ocean. The project will involve local artists and businesses, and when the restrictions are lifted they hope to run events to raise awareness of the plastics polluting our oceans.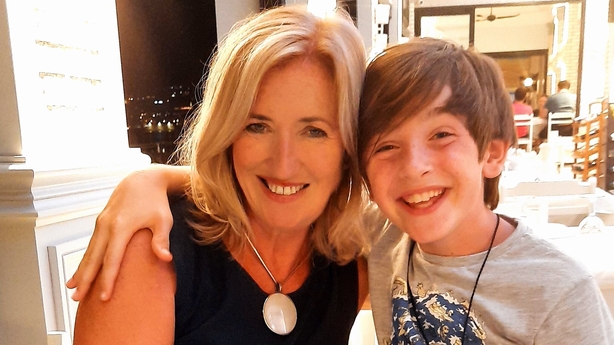 Sharon McDermott's interest in her business was piqued while she was living in Turkey, she began producing bedding made with good quality Turkish cotton.
Upon her return home to Co Cork six years ago she brought her ideas and supply chain with her and began selling her wares through farmers markets.
"Customers started to ask me for clothing and so I added some baby gifts, and some baby grows," she explains. "About a year and a half in I found a factory in Turkey and I started to design just a couple of pieces, generally girl's dresses particularly for occasion wear."
"I had four very good years where I was manufacturing a nice amount, I started to work with two different factories," she continues. "It was very exciting."
She began Ky Ky Kids and a successful wholesale operation with 35 Irish retailers on her books at the time Covid arrived in Ireland.
"It was like a domino effect last March, every phone call was 'I'm sorry I have to cancel' or "I'm sorry, I have to send stuff back'," she explains, "and to be honest, it was terrifying to say the least because these would have been orders I would have taken weeks and months in advance."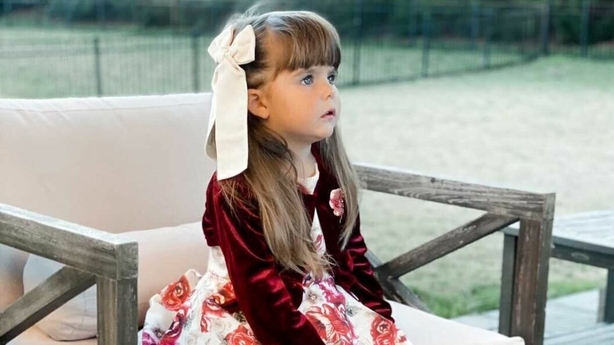 She had no option but to increase her B2C sales online, something she had previously been doing but on a very low level.
"With the help of the LEO Online Trading Voucher and working with a fantastic lady Joan Kelleher in the Mallow office, I turned it around by pushing everything online and selling directly to the customer," she explains.
"I had a complete shutdown for months," she says, "I really wondered if I would pull through it. I had to discount a lot to clear stock, and then it was just very much a matter of deciding what I had to do for this season."
"The most important thing was to cancel large orders for the Autumn/Winter, because I couldn't again be guaranteed that shops would take what they used to take - that was a call I had to make," she adds.
McDermott has begun selling wholesale on a small scale for now and has adapted her business to working remotely, something that might be a positive to come out of her 'business during Covid' experience.
"I did some sales to some of the shops via Zoom calls," she says. Business really can be done remotely."
"I live in a country area and my studio is near my house. Also, I'm a single parent, so I have to work around those hours, it has to be flexible."
"With Zoom calls I can still work wholesale. I think I'm more organised where all my products are now on the website and for January and February I hope again to increase my volume," she adds.