The schools may be back to relative business as usual, much to the relief of those who still bear the scars of home schooling, but those who are in the business of language schools have had to make some major changes in order to survive.
As part of our Boost My Business initiative, Fiona Alston spoke to four businesses who had to change up their business's delivery and are now reaping the rewards.
Sinéad McKeever owns Little Lingua, a language school for children covering areas in North Wicklow and South Dublin.
"We teach primarily to primary schools after school," says McKeever. "We teach French, Spanish, Italian and German and have been going since 2014."
Business was going very well until earlier this year when the talk of the schools' closures began. McKeever started to think of what she could do to keep the classes going if she hadn't a classroom setting to deliver them.
She recalled using Zoom back in her days in the corporate world and set about trying to transfer her offering online.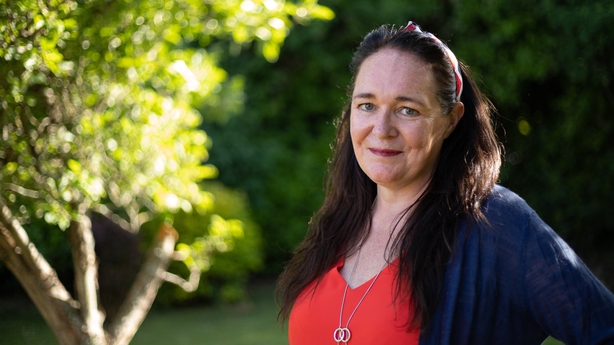 "I swung into action two weeks before lockdown," she explains. "Got my teachers and said we are going to do this training on Zoom. I literally begged, borrowed and stole my nieces, nephews and friends' children to practice on because I wasn't sure how this would transcribe through Zoom."
"It went really well, the children actually were more engaged sitting in front of the screen than they were in a classroom with lots of distractions – I'll never return to school, we will stay online," she states.
Little Lingua seamlessly moved online in time for the schools closing and they delivered their first online class the very next day. The classes were so popular with the kids, parents asked them to continue throughout the Easter break.
"Parents rang me up and said their children loved the classes because they can see their classmates," says McKeever. "One mother said to me it was a slice of pre-pandemic normality that her child had for 35 minutes once a week."
Parents started to enquire about Irish classes, something Little Lingua had never done. But the demand seemed to be there so together with an out of work Irish teacher they designed a course and launched Irish classes - teasing the idea out on their social media.
In one of their Instagram posts they got the Happy Pear twins speaking Irish and the post went viral. This was the beginning of a new market for McKeever as the post was viewed in the US and suddenly she had ex-pats looking for online Irish courses for their kids.
"There's kind of a cohort now of business that we have over there," she says. "We have clients over there who are thinking about coming back to Ireland and they want slot their children seamlessly back into the National School Programme."
"I also got in touch with the American Chamber of Commerce and we're designing a program for Americans who are coming to Ireland to live and they just want to have a few words before arriving," she adds.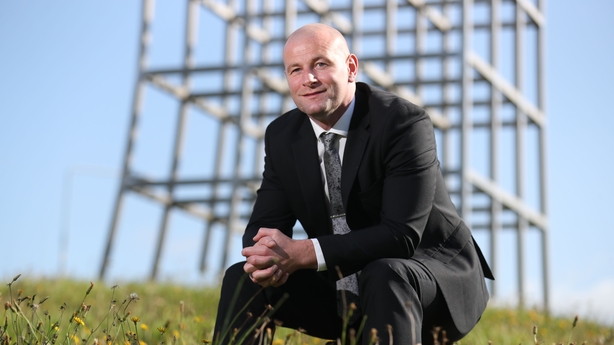 A Co Carlow business which had been greatly affected by Covid is Carlow International English Language School. The business relies on students coming from overseas to improve their English skills.
"All of our programmes were face to face, bringing groups of Erasmus students from Northern Europe and junior students from Southern Europe to Carlow to learn English, experience Irish culture and live with an Irish host family, and that was the bulk of our business, pre-COVID," explains Danny Barron, Director of Studies at CIELS.
Unfortunately, when Covid came to Ireland, Carlow was host to many German secondary school students who were living with Irish families during the academic year.
"It was very, very stressful as we had to get them home to their parents and their colleges," he says. "We had to mind them on a daily basis over a two week period and there was a lot of stress and anxiety involved for them too."
"The students who were in the secondary schools just went home, and there was a little bit of a refund of fees to them, whatever was left of the academic year," he continues. "But the courses we run in IT Carlow were finished online."
The IT Carlow courses are for international students of the college who need to develop their academic English, writing skills and professional communication skills. As they moved the courses online, they were surprised to find that they were also attracting Irish transition year students.
"They can't get out to do work experience with the current restrictions so they're doing online courses in essay writing skills, business writing skills, presentation skills, and interview skills with us," he explains.
Now with an online arm to the business, they are also doing great business training teachers who would ordinarily have to take a week or two off school to come to Ireland to be trained.
"When this all happened, I thought the rug was pulled from underneath us, and that was it - we are gone," he says. "However the local enterprise office in Carlow have been fantastic towards us - some of the mentors that we've worked with and some of the supports have been great."
One part of the business which can not be created is the experience of living with an Irish host family and CIELS made the decision that they not going to bring students into Ireland until there was a better level of certainty. This decision does not just impact the business, but the local economy too.
"It's not just the jobs you are creating when you're talking about language schools in Ireland, it's the money they are bringing into local host families, to local bus companies and local facilities," Barron explains.
"It's the spin-off affect, it's huge, from the students coming into town and that's missing at the moment," he adds.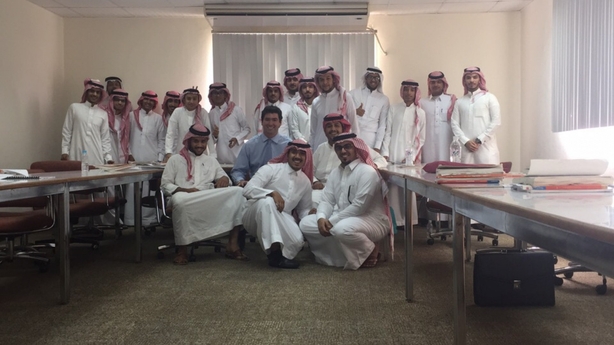 Someone else who availed of the help from their local enterprise office was Ciaran Donnelly. He did a Start Your Own Business course with LEO Fingal and now owns Bestow Education.
"I've also built a website from scratch just from attending three day courses which LEO offer for €10 for a day - there's a huge amount of support there," he explains.
"I always had it in my mind that I'd like to work for myself, because working as an English language teacher is not really a secure form of employment and it's not that well reimbursed," he continues. "I've worked in Saudi Arabia and abroad, and I've also taught online and saw there are lots of opportunities there."
"I really wanted to push out and try to teach my English classes online and reach people in China and the Middle East - mainly places where English classes are highly valued activities," he says.
Since May he has been teaching his classes online and has even snagged the corporations in Ireland to help their workforces to improve their language skills.
"Another opportunity that I think is coming down the line is with Brexit," he says. "Ireland is going to be the only primarily English speaking country in the EU so there's huge potential where students will be calling to Ireland to learn English."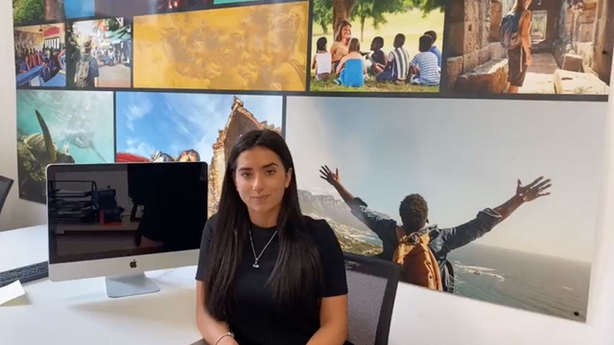 Kate Popova has been to 27 countries teaching English online with a TEFL certificate and is now Sales Director of TEFL Institute of Ireland.
"Our main focus is to train teachers and give them the best experience possible and the most comprehensive training to them be officially licensed to teach English whether it be online, abroad, or it can also be here in Ireland too if they do a level five qualification," explains Popova.
"We also have a recruitment department as well – we have certain partners in different countries, for example, China, Thailand, Vietnam and Korea," she continues. "Once someone is part of the student alumni, they have access to the job assistance programme either with our partners or if that doesn't work out we help them find work externally."
Due to the nature of their business they were hearing concerns of the virus long before it arrived in Ireland. They have teachers out in China and when one returned home to Ireland when her internship was cut short in January was a cause for concern for them.
"We started to hear about it then, and to be honest, at that time, we did not expect, even with her coming home, we did not expect it to be what it is – it just didn't really cross our mind that it will be this massive," she says.
But then of course it did arrive here, and the reality of the situation sank in.
"Personally, we all had a bit of a freak out," she says, "this was our business, and our business is travel, we didn't know what we were going to do."
They prepared for the worst, expecting they would have go on to the wage subsidy scheme and there may be job losses and teaching would have to stop. That was until they decided to move their courses online where things took an unexpected turn for the better.
"We brought it on to Zoom and we've never been so busy. We did not expect this," she explains, "everybody was at home during the six-week lockdown wondering what they'd do to upskill and what could they do in preparation for 2021."
"It's been absolutely amazing, we've been busier than ever, it's absolutely great," she adds.