The level 5 restrictions are playing havoc with those businesses reliant on sales from Christmas markets. It is the season to be buying your Christmas gifts but with markets cancelled, postponed or moving online it is throwing up many challenges for Ireland's craft community.
As part of our Boost My Business initiative, Fiona Alston caught up with four craft and design businesses to see how they are faring on the countdown to Christmas.
Chloe Gardiner from Salthill, Co Galway is very busy running two businesses and, at the age of 17, she is doing so as she begins her Leaving Certificate year.
She's always been keen on crocheting and the soft toys her grandmother used to make gave her the idea of her first business Wonky Woolins.
At 15 she began to make her own soft toys to gift to others.
"I thought it'd be great to pass these on to other people," says Gardiner. "I made them, and people always told me I could sell them. I realised that I could make some money from it and it could actually become a business - that's when it all started."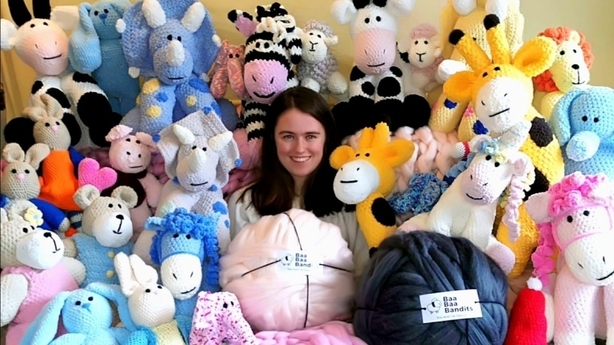 Not satisfied with just the one business, four months ago she added another to her portfolio; Baa Baa Bandits, a vegan arm-knitting yarn suppliers.
It's a much thicker yarn and, as the name suggests, instead of using any knitting needles you use your arms.
"It was hard to get off the ground initially because of Covid," she explains. "I couldn't go to any craft fairs or exhibitions so I could only sell online and through social media.
"With Wonky Woolins, before Covid I would do craft fairs and exhibitions every week and I had great plans for the RDS this year but none of the events could happen due to Covid," she says. "I had to grow a social media following and that's how I'm making all of my money now, with social media and the websites."
The next two months are going to be very busy for Gardiner as she balances school and her two enterprises, but it's something she wants to make work.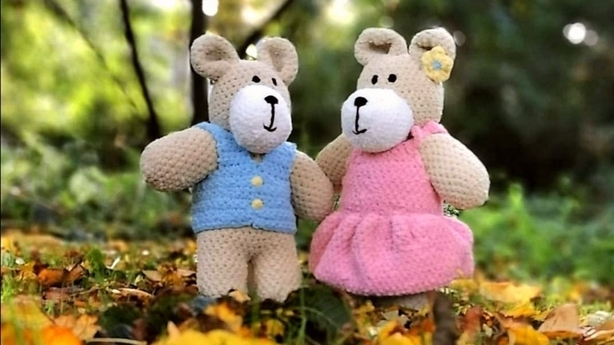 "It's hard balancing all the subjects and things like that but I do think I'll work hard on that during the week and school will come before business," she explains, "and I'll take a Saturday every week and work from 8am to 12 o'clock at night just to get the stock back up.
"It's getting to the stage now that I know that business is going to play a big role in my future but I'm under 18 so I can't employ anyone," she continues. "I feel really conflicted at times between business which I love and school which I have to do but I know it will all pay off."
Terry Cullen hadn't really planned on starting his business Two Wooden Horses; it was more of a natural calling. While working with his father, starting young horses at his home in Waterford, he felt he wanted a different career.
He now works out of a studio in Delgany in Co Wicklow where he makes handmade furniture and kitchen utensils, made using sustainably-sourced Irish hardwood and materials.
He learned his craft from his uncle, who is a carpenter, and has now turned it into a business which sees many of his pieces snapped up as soon as they are up for sale and shipped overseas.
"I make kitchen utensils, chopping board, bowls and rolling pins," Cullen explains. "I do make some furniture - coffee tables, dining tables and stool stumps."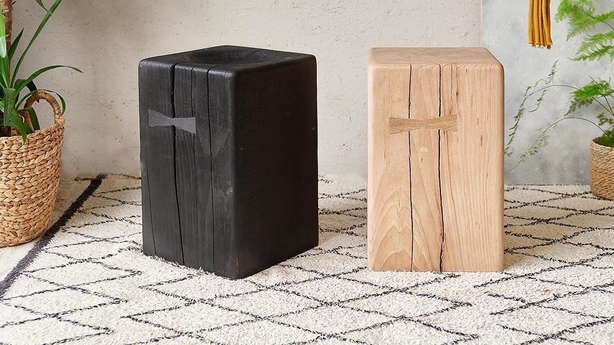 "I do some commissions but I'm a one-man operation," he continues. "I have a subscriber list that I work on for my chopping boards and smaller items. I just make it, put it up on my website, put it out to my subscriber list and they sell quite quickly, which is great.
"A lot of the timber is locally-sourced timber so I don't just rush in and buy the nearest bit of timber that I can find," he says. "I'm quite choosy about the material that we use and I'm lucky that I have a supplier that is quite in tune with what I want all the time.
"It's generally wood people don't want anyway, it's kind of harder to work with – it has helped me develop a little bit of an aesthetical look," he adds.
The pace of work since Covid arrived in Ireland has suited Cullen and he believes that it has given more recognition to crafters like himself.
"Everything has slowed down a lot more, which I prefer," he says, "and I have noticed an awful lot of people are more aware of what's going on in their communities, which is great for smaller makers and designers like myself, in all parts of the country."
This has prompted Cullen to open his workshop to the public, when it's safe to do so. They can come and see his work, while he also buys some items from other local artists which he displays.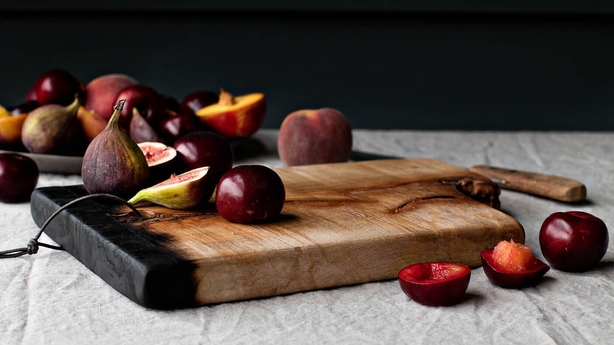 Cullen shares the studio with his wife, food photographer Jo Murphy, and he credits her as the reason his products sell so well online.
"My wife's photographs have got a hell of a lot to do with it. She's an incredible, award-winning photographer," he says, "I'm using that to my advantage. If it was me and my iPhone I wouldn't be selling a lot – she takes amazing photographs and is a massive part of my business too, it isn't just me."
Over in West Clare Sallyann Marron began her journey into business by raiding her husband's wardrobe for material to help make a beach bag.
"I started up in 2013, making a few beach bags," says Marron - owner of Sallyann's Handmade Bags. "A friend of mine said that I might be able to put my hand to it, so I started off by using oil cloth."
"I cut up my husband's jeans, which obviously he wasn't entirely thrilled about," she explains, "and I realised that the jeans worked pretty well as the lining so that became the thing that I always use."
"I had to stop using my husband's jeans when I run out so now, I get them from charity shops," she says.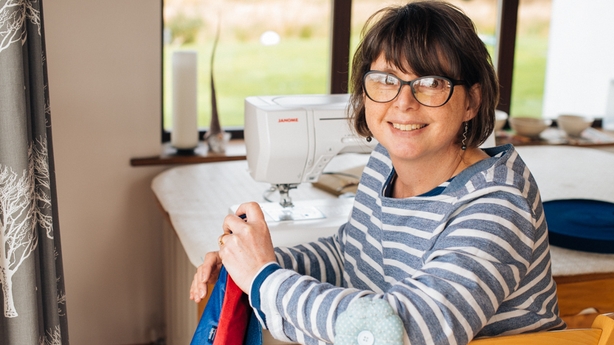 She began by selling her beach bags in a few of the local markets then ventured into Limerick city and began trading on Cruises street.
"It sort of slowly grew, and I just listened to people and slowly developed my range," she says. "Each bag has a name and it's the name of the first person to ask me for that style of bag."
One thing Marron wanted to do with the business was to design her own fabric, so three years ago she set about developing her own water repellent fabric.
"They're all based on wildflowers which grow locally, to West Clare, and actually often just in my garden," she explains. "I can't draw so every day I go out for a walk I take photos of the wildflowers I see."
"I work with a graphic designer Merita Tuulia, who is in Finland, who can sort of get inside my head, which must be a fairly unenviable task, she kind of gets what I'm trying to do," she says.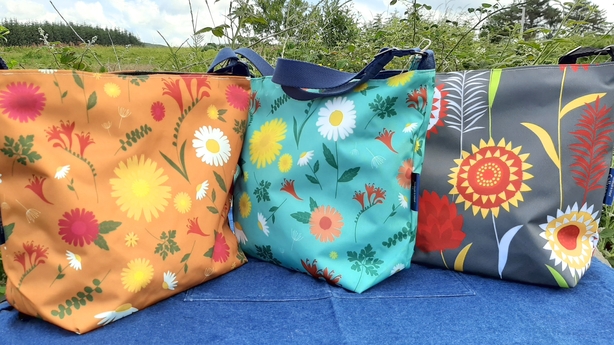 Covid had an immediate effect on Marron's business.
She is part of Chapel Lane Market in Ennis, which had only just returned from its winter break as Covid swept across the globe. The market had to close again.
"For myself, and a lot of people, it would be our shop window with small businesses," she explains, "so to lose that was pretty significant. And then events just started to get cancelled."
"I was hoping to get to a lot of the big sort of garden festival that happen around the country in Mallow, Galway and Bloom. Now it's happening with the Christmas fairs."
"We had reopened Chapel Lane Market and it was being really well supported by people because obviously, we had quite a lot of people who were staycationing during the summer - we were just in the process of planning our Christmas market but we've had to stop again," she says.
Luckily a little forward planning a couple of years ago has meant that sales have not been disrupted while she organised herself online.
"I had availed of the trading online voucher scheme that the local enterprise office did," she explains, "so I had gone online properly in 2018. And I have a good website with nice images. I'm happy with the way it's worked – it's been the lifeline for me."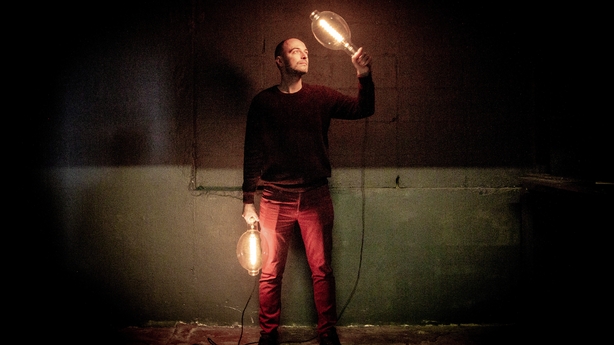 A lifeline was exactly what Emmet Bosonnet was looking for, for some scrap metals he was working with when he came up the idea for his company Kopper Kreation.
Surprised by the amount of waste metals discarded by a renewable energy manufacturing company he worked for, he felt there had to be some use for them.
"I started to experiment, in particular with copper, copper plates, copper tubes, and brass fittings," Bosonnet explains. "I just started forming the first sort of shapes and designs back in 2015 and I did it as a hobby to begin with, it was more of an interest or a pastime."
"I started doing lights and lamps and different things that people asked me to do, and the interest and feedback was always really strong," he says.
Luckily, he was able to act on that feedback when he took redundancy. In September 2018 he decided it was time to turn his passion project into a business. He was able to avail of a space in Dublin's Chocolate Factory.
"There's a little studio on the ground floor in the corner of a very busy café and it has a retail space as well," he says. "I took rent on it and said I'd give Kopper Kreation a real go."
"I'm there just over two years now and I turned it into a studio/shop," he continues. "Before Covid, I was there four or five days a week - I stock my own products, and I make my own products there. I also stock other creatives from the building and I also sell some other products from people that I've met along my journey."
"I suppose a lot of my design comes from that industrial angle – if you think New York and Brooklyn, and the loft in the city and concrete and metal and brass - that kind of feel is what I'm trying to go for," he says. "I love the old-fashioned filament Edison lightbulbs, they're very beautiful and I kind of built a lot of the initial designs around the light bulbs and reusing the copper."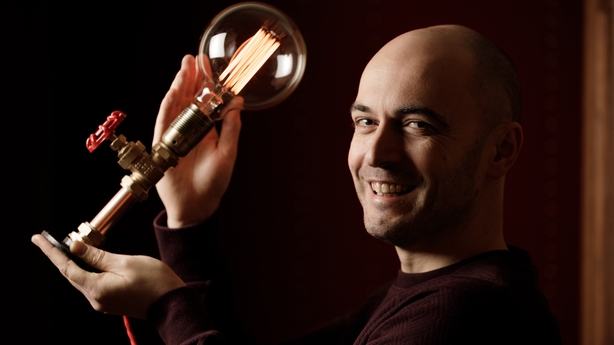 As with most businesses 2020 has not come without it's complications and the initial lockdown certainly caused an upheaval to the Bosonnet family, as living in Swords meant the workshop was outside his 5km.
"I had to completely restructure everything and take everything home, as everyone had to do," he explains. "I converted the shed I had at home to a complete workshop, which took some time and expense, and hardship on my wife because a lot of the stuff had to go back into the house and up to the attic or be sold - just the usual stress of rearranging things.
"That helped me sort of streamline up my manufacturing too so I'm making things faster now and more efficiently, so it's good, but sales from mid-March to end of April were completely non-existent," he says.
As with the other crafters, Christmas markets would have been his focus for the coming months, but due to the current situation there is so much uncertainty as to if they will go ahead or not.
But Bosonnet has been able to take advantage of the campaigns to shop local and shop Irish and is finding that Christmas gift shopping has started earlier, which has him busy.
"This feels like December last year already," he says. "I've definitely seen in the last ten days an influx of people ordering for Christmas which is great for a small business to be able to plan and have a full enough order book coming into the start of November."