As part of our Boost My Business initiative Fiona Alston spoke to three companies who are improving customers' purchasing experiences with their platforms.
They say you should never look a gift horse in the mouth.
Well if you are buying one it would be a good place to start. Buying a horse can be a tricky business and unless your sale goes though an official sales ring like Goffs, Goresbridge or Tattersalls you have very little protection over your purchase.
This was becoming a common theme in the conversations Michael O'Flynn was having - stories of private sales gone wrong. So he decided to do something about it.
"I've been hearing about people just getting caught out buying horses that aren't as they were led to believe," he explains. "The reason they get caught out most is if the horse has a habit."
Some of the vices horses can have are 'box walking' where they will continually walk the stable, 'wind sucking' where a horse takes in large gulps of air, often whilst biting on an object like the stable door and 'weaving' where they sway side to side at the stable door.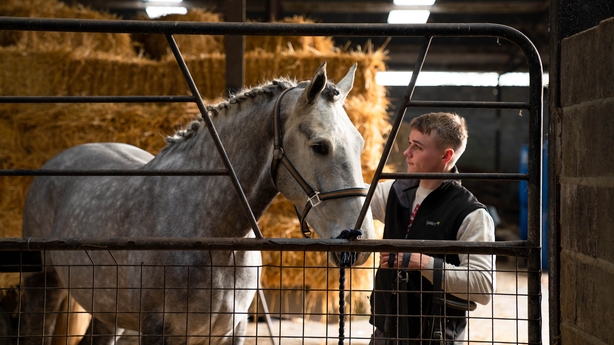 Not only have all vices a detrimental affect on the animal's overall health but they are habits which can be easily picked up by other horses in the barn. Often hard to notice at first but if you've a new horse for a few days you'll be able to spot them.
O'Flynn created the HorsePay platform to solve this issue, enabling safe selling by providing an escrow service.
"We hold the money for a maximum of seven days," he says. "The warranty period amongst the buyer and the seller can be set from zero up to seven days."
"It's held by Stripe," he continues, "so they look after 100% of the GDPR and all the rules and regulations".
"We were able to fast track into this business, just by designing the front end and putting together a payment platform by slightly tailoring their payment system," he adds.
Not all horses have to be sold from the platform to avail of the service, they have an instant sale feature.
"You can choose whether you're buying or selling and fill out a few details on the horse – it's basically on the spot warranty, you don't need any listing," he says.
"At the moment, we're charging 2.95% of each side of the sale - 5.9% for us, as a total," he continues. "In the future, we'll probably be upping that."
HorsePay are looking to develop their product further and have plans to venture into the UK. They are currently seeking investment through the Spark Crowdfunding platform and are holding an investor event on 28th October.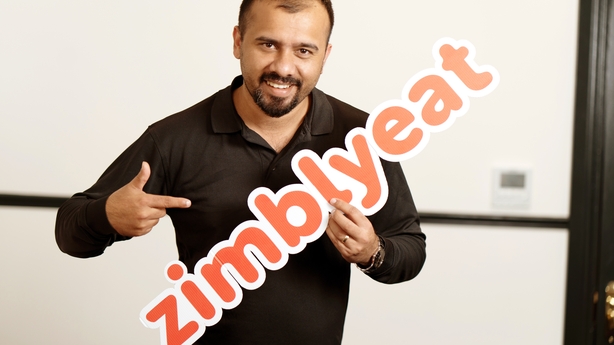 Another platform which is gearing up to make changes to the purchasing experience for customers is Zimbly Eat.
The meal delivery platform has just launched a pilot in Bray, Co. Wicklow this week and have designs on Swords and Malahide in the coming weeks.
Zimbly Eat will be, once all the bells and whistles are in place, a one stop shop for all your dining from home needs. They offer a food delivery service and also a meal prep service.
"The whole idea, on the customer's side," explains co-founder Andrine Mendez, "is we want to make the whole customer journey simpler."
"What we essentially do, when we turn up in a respective area, is we work with the best, or the highly rated restaurants or kitchens in that area," he says.
"As a customer you can go to Just Eat for Chinese or for Indian and you might have six choices, and within that six choices you have another plethora of a hundred items for you to choose from," he continues, but as far as we're concerned, what we're doing is we're curating a menu from our end."
"We will not show you a hundred things to choose from, we show you five or six items per category," he goes on, "and one of the key things is that those things keep changing every week - every week you come on you won't see the same menu."
The three pilot schemes will give Zimbly Eat a chance to perfect the offering, Mendez understands.
In a market which is already dominated by one or two providers, he has to get things just right to encourage customers to move over to a better experience.
"We want to understand how things work, we want to get the technologies right and do all the mistakes here before we expand further," says Mendez, "because it is a lot to ask of a customer to move platform."
"We have a lot of work, on our end, to establish that trust and to show the customer the experience is different and why they need to come here," he adds.
Next month will also see the launch of a mobile app but first they are preparing the launch of their meal prep service next week.
"They are healthy meals which are calorie counted, they are they can be frozen so you can buy in bulk," he explains. "You have to buy at least 10 meals - you can put in your fridge, microwave it and have it anytime."
"It's something we can ship anywhere in Dublin because unlike hot food, this comes from a central kitchen and it's shipped in a refrigerated setup," he adds.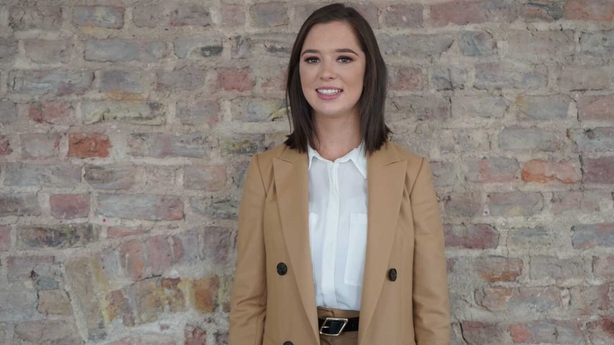 Improving the customer's awareness is the theme of a new platform currently being developed in Co. Waterford.
Ciara Hennebry from Rathgormack, answered her entrepreneurial call at a young age. At 16 she set up her own pony trekking business and then later moved into marketing and business development. Now she is on a mission to help Irish businesses get noticed for Christmas.
In August, this year, she began plans to start a brand-new online trading platform, Croía Ireland, with a focus on shop local, shop Irish. The platform is due to go live in November.
"It's going well," says Hennebry, "everyone is so interested because it all benefits them. We are about a month gone since we started talking to suppliers and we have just over a hundred already – there's so much interest."
The platform is going to be free for suppliers for the months of November and December. From January onwards it will be on a commission basis of 15%.
"A lot of our competitors charge a lot more, they're around 25% commission," she explains. "We really just want to focus on helping the suppliers as much as we can."
"How we differ is I can offer marketing and business development advice and help these suppliers with their social media and their businesses. That's my true passion and it's all part of the service we offer suppliers."