As we have all be catapulted once more into weeks of uncertainty, in business, due to the national Level 5 restrictions sometimes it can be hard to keep your head.
As part of our Boost My Business initiative Fiona Alston asked five business owners how they manage to keep their head while the world is losing theirs.
Each of them has given three business tips and three personal tips to help you through the journey of the next few weeks.
Susan O'Sullivan owns Farmhouse Café on the Long Mile Road in Dublin. This year has seen the busy café, which catered to local businesses in the area, move to a shop and deli. They make, bake and sell their goods using produce from their own farm outside Enfield in Co Kildare and they also stock products from other Irish producers.
Use your mentors – I keep listening to them and keep taking to them, you can't get enough advice from them.
Watch the numbers – don't do anything foolish, don't throw your life savings into it if some part of it is not working – that's why you're a limited company, it's an external thing. Try to be clear headed about it.
Watch everybody else – visit businesses like yours, see what they are doing and chat to them.
Read, read read – push your reading, it takes you outside your own head.
Go back to nature – watch nature as it continually regenerates itself, we have the ability to do that too when we are not making a complete balls of it all, remember that.
Try to laugh whenever you can – try to find something to laugh about or be happy about, people will respond to that and your life will be more entertaining.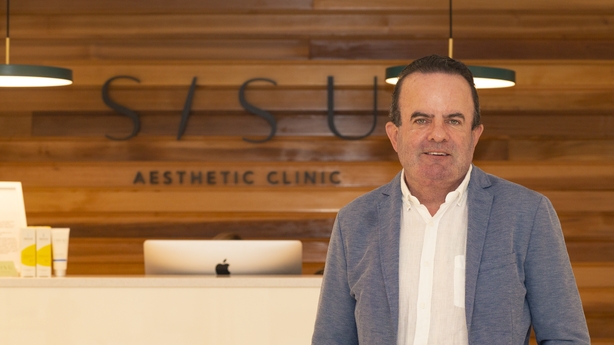 Pat Phelan is co-founder of SISU Aesthetic Clinic. Currently with eight clinics throughout Ireland they provide doctor led aesthetic treatments on the high street. Despite the closures brought about by Covid, Phelan has had great success this year, having successfully raised $5.5m. The company is also ready to launch Stateside with plans to have their first US clinic open in March.
It's all about the internet – how does your page rank? How fast does your website load? What key words are you missing? Get all this information free using Google Analytics Academy.
Use Google Trends – it tells you what's trending in your location or any location that you may sell to every day. Change your social media around that, write a blog around – this will be topical, and you'll rank much higher.
Engage on social media – don't switch off, don't let people think that just because your front door is closed your business is closed.
Exercise – do some exercise classes on Zoom. Buy a cheap spin bike and get involved in spin classes online, it is a great atmosphere.
Stay away from negativity online – very easy to fall into it and be outspoken but it causes more hassle than good at times.
Watch your weight – if you are a business owner you need to be coming out of this period fighting fit and ready for the hard work in the four or five weeks leading up to Christmas where you'll have an opportunity to make money.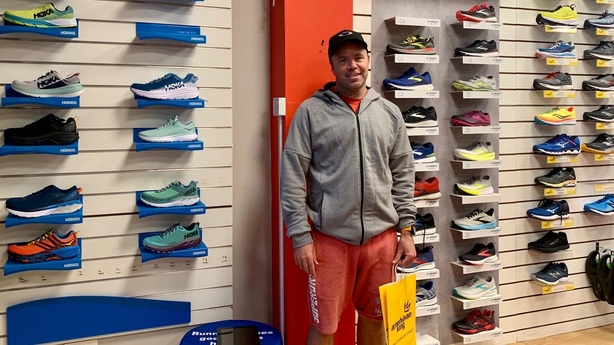 Damian McKeever owns the Amphibian King running specialist stores in Bray, Co Wicklow and in Base2Race, Ballymount. During the closures McKeever was running a click and collect service from his Bray store. The uptake in exercise during the initial lockdown never saw him work so hard as he adapted his business model to avail of the new influx of customers.
Take stock of what you are doing – when your selling your nose is to the ground, you don't get the chance to do other things in the business. Use this time, if you are closed, to get all those things you never get round to done. If you still have no website get it done!
A website doesn't have to cost a lot of money – there are so many templates out there you can build a website yourself.
Learn some new skills – there are plenty of free courses online to help you improve areas like marketing and web sales. Use the time to learn new skills.
Take up a fitness challenge – There are lots of fitness challenges you can get involved in to help maintain some fitness for example Squatober where you have to do 100 squats everyday during the month of October.
Sea swimming – if you are lucky enough to live near the sea, and can swim, get in! Go for a dip or a swim but remember to respect the sea – you need to build it up slowly to acclimatise to the water temperature.
Spend more time with your family – embrace the time off that you get to spend with the kids.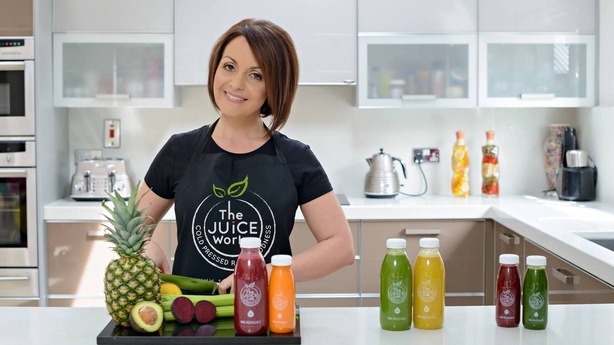 Laura Armada-Buch is a juice therapist and owner of juice manufacturers The Juice Works based in Drogheda, Co Louth. Her juices are 100% raw and have a short shelf life so all juices are made fresh to order from their online store. She has been able to capitalise on the health kick which has grasped the country this year.
Put passion behind your business – if you have passion for your business the obstacles you face will just be learning bumps on the road.
Find a niche – find something to do with your business that no one else is doing.
Keep it personal – people want the personal touch – customers what to see a face to your business.
Mind your mental health – find any activity which allows you to switch off from anything happening outside the little bubble of that moment be it cooking, reading or going for a walk – get some headspace everyday.
Eat Well – our body is an amazing machine, it should work well if you just look after it.
Hug someone or something – we can't hug as much because of the restrictions but whoever is in you bubble, hug every day – it's so important to have human touch. If you don't have someone to hug try hugging a bear…a teddy bear.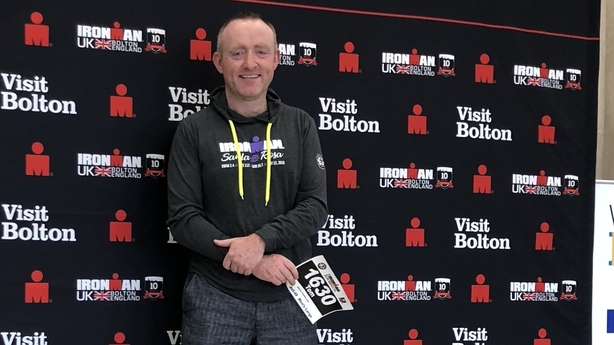 Tom Britton owns Marble City Travel, a travel agent based in Kilkenny for the last 16 years. They weathered the difficulties the last recession brought them but feel that Covid makes the recession look like a walk in the park. The travel industry has been all but wiped out this year but Britton is putting up a very brave fight.
Look at the science – see what the science is telling us and see where potentially a lift may come in the future and then figure a way of managing your cash flow until that time.
Step away from the business – if there is not a lot happening just now step away and clear your mind. Chat to other business owners and get some ideas of how you can reinvent and adopt to the current situation.
Revisit you costs – look at every single cost and see where you might be able to cut down on cost. Changing your phone system could be a good start.
Be open – talk out your problems with friends. Sometimes in just hearing it come out of your mouth makes it real and clarifies it.
Follow the basics – sleep well, eat well and exercise, when these three work together it energises you to carry on.
Spread humour – share a funny meme on social media, make someone laugh. Start every day with a smile.