It's been another turbulent week for businesses with added restrictions in some parts of the country, it's increasingly difficult to spread good humour around the nation.
This week Boost My Business caught up with four companies who are doing just that. What better way to bring a smile to one's face than sending them some sweet treats?
Fiona Alston spoke to four business owners who have ventured down new avenues and are sending packages of joy around the country.
One shop which has gone through a transformation this year is Sweet Boutique in Greystones, Co.Wicklow. The shop had been trading as the franchise Auntie Nellie's for nearly 10 years but it's had a make over and name change in recent times.
Owned by Joellen Jordan and her husband Alan, the initial lockdown saw the closure of the store and for a short time the pair were preparing and delivering hampers to local customers.
Jordan had been furloughed from her job and was eventually let go which gave them a new perspective. For the first time they could run the business together so they set about plans to create an online offering, this meant they had to break from the franchise but they were up for the challenge and it's certainly paying off.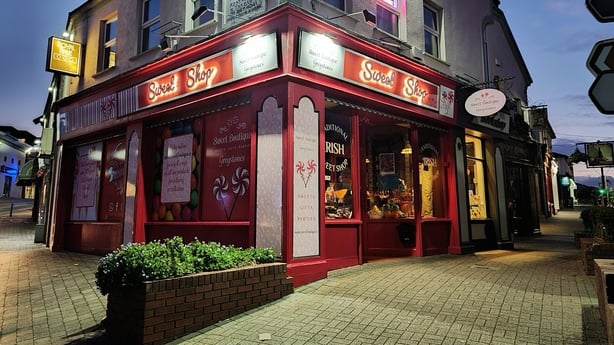 "We didn't have a big budget or anything. Alan did most of the design for outside the shop himself," says Jordan. "We got a local company to do all the branding and the website was coming together so then two weeks ago, in the same day, we literally rebranded the shop and went live online as well."
"It's been a bit of a roller-coaster," she says, "but it's the best decision we ever made because now we can trade online but also we can buy stock in from elsewhere, and be able to offer more of a variety - we can offer a lot more American stock and more bespoke sweets."
Moving away from the franchise was a brave move during these times of uncertainty in business but Jordan says that her husband's relationship with the Greystones locals has given them the confidence the new venture can work.
"We didn't know how people would respond to us but so far we've had bottles of wines and well done and congratulations cards wishing us good luck," says Jordan, "that's the best thing about Greystones. They're just a different breed of people, they really get behind their local community and that's what they've done with us even online, they're clicking and collecting."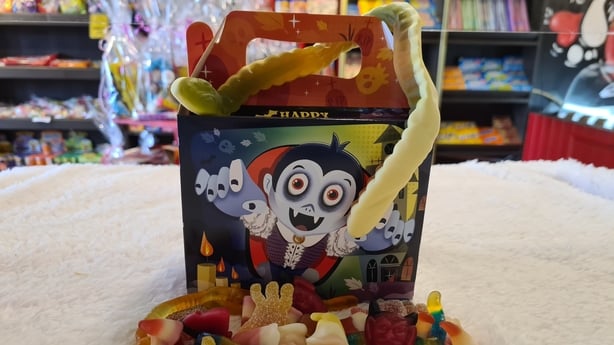 And for Jordan, she's found another silver lining to their new venture.
"The job satisfaction that you get on a daily basis - you cannot help but walk out of there every day with a smile on your face because you're dealing with these tiny little people that are walking into, to them, this little magical land," she says.
Erik Van der Veken has been in love with the art of making chocolate since his early teens, his secondary education was in culinary school in his home land of Belgium and since then has traveled the world perfecting and teaching his craft.
In recent years he settled in Dublin and started his own company Arcane Chocolate late last year.
Having already built a network of hotels and restaurants through his consultancy work he tapped into his contacts and began supplying his chocolates to them. Things were going very well, and the business had taken off, just as Covid swept in across the country.
"I had a lot of consultancy plans for March and April, I lost all of that from one day to the next," says Van der Veken. "And then of course, all the hotels started to collectively cancel their orders. From what I had projected I was basically down 80% - 90%. It was quite challenging especially considering we'd only started a few months before."
Van der Veken had already started plans to move into retail and to develop an ecommerce site and the onset of the Covid restrictions escalated them.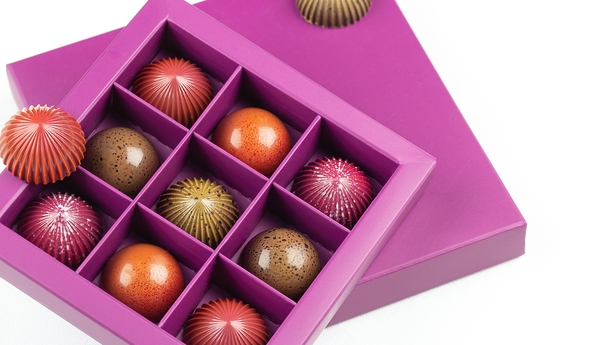 "I started approaching retail shops," he says. "I was already working at a low level with Butler's Pantry so that has now increased." They can also be found in Fallon and Byrne stores and Forrest Avenue's Green Grocer. Online sales are also making up for around 25% of the current business.
"This month I would say we're kind of back to where we were hoping to be six months ago," he says. "I'm actually bringing on my first employee next month so everything's looking up.
It's been a very challenging couple of months where I thought, geez, I'm not sure how I'm going to get through this, but things are now recovering," he adds.
Another chocolate company who has been weathering the storm is Co. Kerry's Skelligs Chocolate.
The food tourism company receives many visitors to their factory and shop facilities at Ballinskelligs on Ireland's Wild Atlantic Way.
Initially, once restrictions lifted this year they reopened to visitors and welcomed thousands of staycationers over that period but in recent weeks owner Colm Healy made the decision to close the facility to the public again.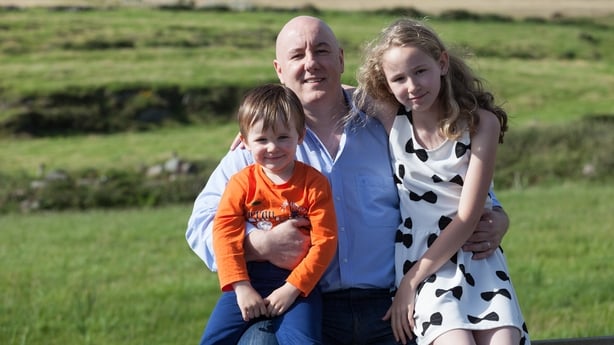 "We were very fortunate that we were able to open in July and August as it would be the peak time for us - over half of our visitors visit us during July and August," says Healy.
"We have a fantastic team, and we couldn't have done what we did this year without them, but I have to be led by their needs as much as anything else," he says. "I have to say, the Monday morning we weren't open to the public, was when I realised that there have been a low level of stress every day and every week we had been open during the summer."
"Sometimes it's only when you stop something, you realise that it was causing a problem, or that you were nervous," he continues. "We would have had up to potentially 500 people on a busy day through the factory and even though we had very stringent and comprehensive Covid measures going on, you're still just not sure."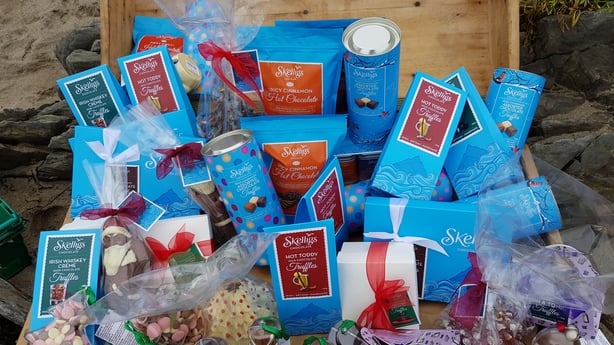 Their experience of Easter online sales gives them more confidence relying on it as a source for sales to the end of the year. Initially they had thought they would be stuck with their stock of easter eggs but customers were more than happy to move their custom online and that is looking apparent coming up to Christmas sales too.
"We're now really busy trying to deal with the orders for Christmas, both online and through our retail partners," explains Healy. "I think people are really getting their head around preparing for Christmas early."
"It's an extremely fluid situation - there might be more extreme lockdowns, there might be bigger issues so people want to make sure that they have Christmas sorted," he says.
Someone else busy with their online orders is Evie Ward who owns NutShed with her sister Eliza.
The pair grew up around the business of food as their parents own a deli and café in their hometown of Nenagh. Eliza ventured into the festival food industry for ten years which has now brought them to their current offering which is plant-based foods including peanut butter and raw food treats.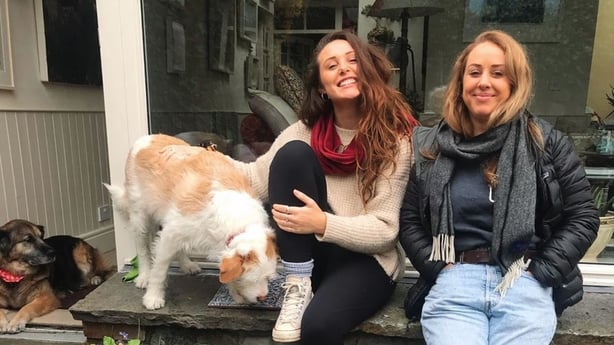 Ward introduced her raw treats on her whole foods stall in Limerick's Milk Market in 2013 and they became so popular with customers they took over the whole stall, this led to their first contract when they were asked to supply Sprout restaurants in Dublin.
"It kind of went from there," says Ward, "and then around two years ago we started selling our peanut butter and now we're in 180 shops around the country between the treats and the peanut butter retail."
The closures around the country did have an impact on NutShed but luckily, they, in a way, were already prepared for it.
"We're predominantly a wholesale company, the absolute bones of our business is supplying cafes and food halls around the country and they all just closed overnight," says Ward. "Obviously, that wasn't ideal but look, we were all in the same boat with it."
"We had started an online shop just last year, and we were really, really lucky to have had it up and running," she explains, "so we basically just started focusing on that."
"The response we got was incredible - I think every single person in Ireland made such a huge effort to supports businesses," she says. "The orders just started coming in, and the notes that we were getting from everyone - I know we were not the only business, I know everyone felt the support, it was incredible."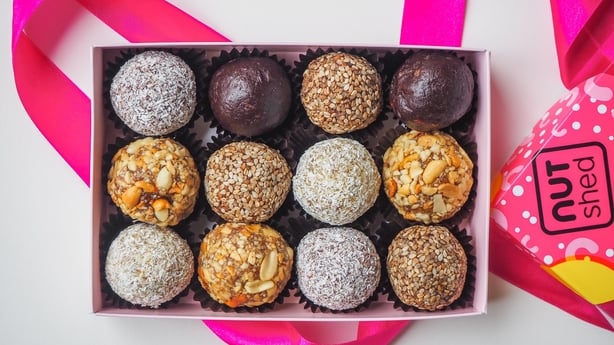 The lockdown period did stall the product launches they'd planned for March and April but things are shaping up towards the end of the year and they have a few new additions coming very soon.
"I think with the online, people are kind of really eager to send each other gifts and to give each other that little bit of comfort," she says. "We've seen that over the last couple of weeks, especially with the raw gift box that we have. We launched them earlier than usual this year - we usually launch them nearer Christmas."
"We have new flavours of peanut butter coming too and we are really excited about those," she says. "We're hoping to have the new product launch, maybe in the next fortnight."