As part of our Boost My Business initiative Fiona Alston caught up with three Irish tech companies to see how they were coping during these challenging times.
Turkish Born Derya Sousa has been working in tech in Ireland for the last thirteen years and four years ago, together with her Portuguese husband Osvaldo, decided to start their own tech company to make an easy to use platform to help companies move forward in the digital age code free.
"We had seen the struggle companies go through when it comes to implementing new technologies or new business systems, so we said there has to be a better way," she says. "Not just for ourselves as developers but also so people who are not technical could be more hands on in the digitalisation journeys of companies."
They began Kianda Technologies Ltd in Dublin.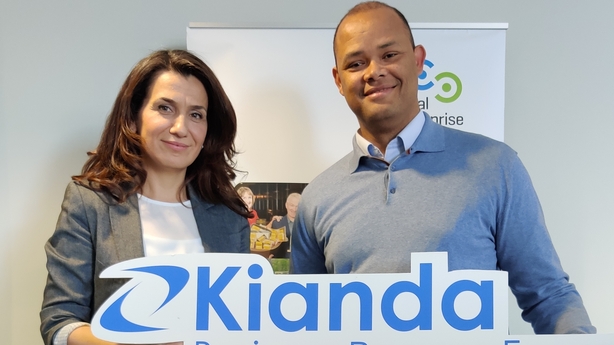 "We provide a user-friendly automation platform that empowers business users and people without coding skills to create technology and business applications," she says.
"We make digitalisation easier for people, and more approachable for companies. The problem we saw is that there is not enough IT talent and the digital transformation demands are always growing," she explains. "Business users usually wait months or years sometimes to get new systems introduced."
They have customers across Europe, Africa and the Middle East but Covid did have an impact on gaining new clients. So during the difficult time they focused on providing premium support to their existing clients.
"Since September, we've seen a momentum in the market, and we are getting more traction," she says. "Some people have started to make decisions, which is a really great sign we have gotten through that stage because it was a bit scary, I have to say."
"Our platform helps businesses to adapt to pandemics or to big changes that might be happening in the market," she continues. "It helps companies adapt to their operations in a fast and agile way."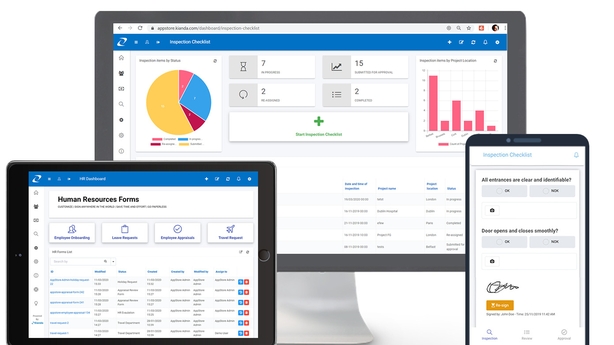 One thing that has kept Sousa confident through her start-up journey in Ireland is the support network which gravitates towards start-ups here.
"What has impressed me about the last four years was the support we got from different places like Local Enterprise Office Fingal and other start-up initiatives - we got really good support," she says.
"I think being a tech start-up in Ireland and the whole journey - you would be amazed how people help each other, most of the time, with no expectations, which is really welcoming," she adds.
Down in Athy, Co. Kildare it's quite some time since Pearson Milking Technology was a start-up. The milking machine business was started back in 1948 by Eric Pearson.
He felt his needs, and that of the Irish farmer, were not being met with the technology supplied to him at the time and so decided to start up his own company.
Now owned by his grandsons Llyod and David Pearson, the business has survived many economic impacts to date, the global pandemic is just another to be added to the list.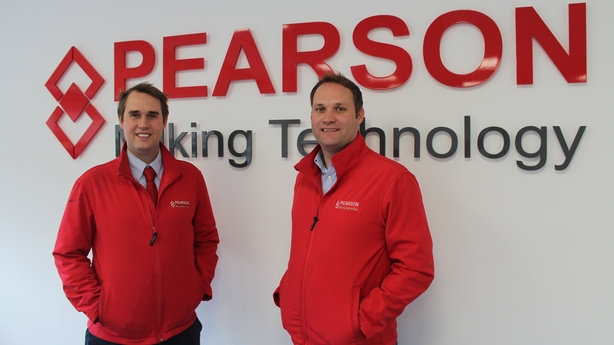 They provide milking parlours and robotic systems to farmers at home and across the globe despite the upset of the last few months.
"We have machines out as far away as Bangladesh," says Managing Director, Lloyd Pearson. "Dairy now in the east of the world is starting to boom, that's where the action is."
"In Bangladesh they're currently milking by hand," he says "and we've put in full electronic herringbone systems which record all the data from the cows. All the cows are tagged and the health of the cow, the output and the efficiencies are all monitored. They've gone from one spectrum to another in the space of a few months."
Farm management tools have been in Ireland for quite some time but are a relatively new concept in developing countries.
The loss of travel has had an impact but over the last few months Pearson's have been updating their tech and are close to launching a new system which will allow them to control all their machines around the globe from their office in Athy.
"We've a new global platform, it will be coming out very shortly," he says. "We can see exactly in real time what's happening on the machines. Even when they're milking, we can see the data coming up on our screen and we can change settings from the headquarters here."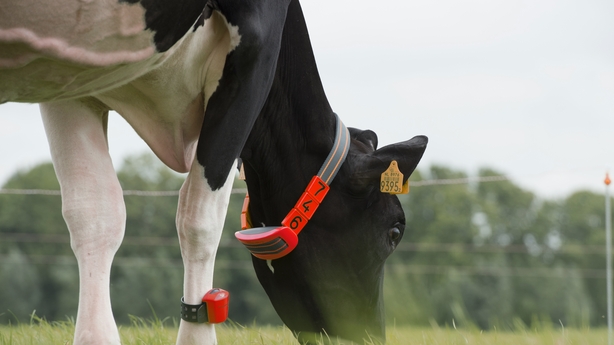 As technology is making dairy farming more efficient there is one main aim at the back of all of Pearson's innovations.
"Once the cow is healthy, that's the main criteria we have, the cow has to be healthy," explains Pearson. "Cow comfort and cow health is paramount with us because if you don't have a healthy cow, you'll have a lot of problems on the farm."
Despite solving the technical issues of controlling their systems from afar they have still been faced with some issues which can't be solved over Zoom.
"Some of the people we sell into, we have to physically go and sign contracts and that's difficult to do when you can't travel," he says, "but the guys, in fairness, after a bit of persuading they have done it by email."
Another company which has had to adapt to win business is tech start-up ParkOffice. They have grown very quickly in a relatively short space of time and entered the Covid period in great shape.
Their parking software automates and optimises employee parking management for some of the largest employers in the world like Indeed and CBRE.
The initial lockdown slowed things up a little for them but since then they are back on track, they just needed to adjust to doing business virtually.
"You look for different ways to evoke confidence," says Garret Flower, CEO of ParkOffice. "We do that now by showing them the clients that we're working with and giving them references, and also showing them the product a little bit more deeply."
"You just adapt to what works and, and I actually find that over time, it's probably a better way of building trust - it's becoming more transparent now," he adds. "Since the initial lockdown, we've actually had double the amount of demonstrations and are also getting new clients quicker than ever."
With ParkOffice booking a parking space at the office is as easy as booking a meeting room, "you can rotate the spaces around different people in the company," says Flower. "As a lot of people are scared of taking public transport to the office, there's more demand than ever to get a parking space - the rotational management is becoming a huge necessity right now for some of the world's biggest companies."
The company, of fifteen employees, have clients in many countries across the globe including Australia, New Zealand, Belgium, Spain and Mauritius.
They have heavily focused on the States and pre-pandemic Flower had based himself in New York. A trip home in early March put paid to his return so he has since been running things from his home in Longford.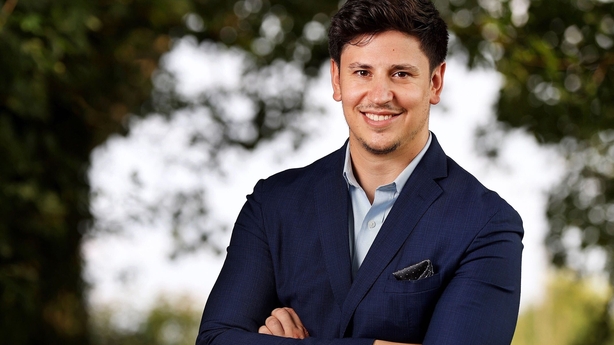 This has given him an opportunity to connect back with his local community and get involved in the new opportunities the pandemic has provided to businesses and employees across Ireland.
"I just became spokesperson of The Yard Hub at Abbeyshrule," he explains. "It's a new project in Longford with a focus on helping people learn IT and also it's a remote working hub.
With remote working I'm seeing a lot of my friends actually moving out of Dublin and living in Longford again which would have never happened a year ago," he continues. "It's exciting to think that Longford has this great opportunity now to attract people back."
"In the last recession, I moved to Dublin and a lot of my friends moved abroad to Australia and Canada," he says. "What's interesting now is we can potentially look at a new recession and the movement is not to outside of the country, but actually a ruralisation."