It's a week since the County of Dublin has been moved to Level 3 restrictions.
Fiona Alston asked four Dublin businesses to tell Boost My Business how they are coping during these times.
The Lansdowne Hotel in Ballsbridge has been a family run hotel for over 30 years.
Since the initial lockdown, and restrictions on their business, the hotel has revamped its outdoor seating areas, added a new coffee dock to the front of the hotel and have even started housing students looking for short term accommodation options in the capital.
Despite their ability to be creative amid the restrictions, Dublin moving into Level 3 came as a huge blow.
"We're really restricted in terms of numbers. In May we were able to have ten or twelve tables outside, each two metres apart," says hotel manager Siobhan Smyth, "But now 60 people seated outdoors has gone to 15 people."
As the hotel still has residents travelling up to Dublin for work, it can offer them room service or they can dine in a small open-air garden inside the hotel. The hotel is also offering a special deal for fellow city-dwellers.
"We have a little offer up for Dublin residents – they can come and stay at good value and have food and drink," she says. "We can still do all of that while abiding by the guidelines and be careful. We have a little garden area within the hotel, which is a little bit more sheltered because it's like a little internal courtyard and that's an outside area."
"We're still doing takeaway food, and we're still able to do takeaway drinks - the main thing for us is to remain open," she says.
"We have to remain optimistic and we have to believe that we're opening in three weeks again, and if we're not, then we'll just keep going as we are for as long as we can," she adds.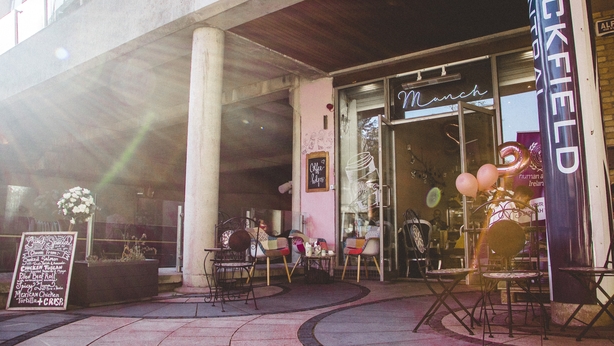 One café owner who is also remaining optimistic is Tibrah Bazama. Alongside her sister Nuara, she owns Munch, which is situated in Balally, Dundrum by the Luas stop.
The sisters began their venture into hospitality by making wedding and celebration cakes before deciding to set up their coffee shop premises three years ago.
"Our mother is Irish and our father is from Libya," explains Bazama. "We thought if we introduced a coffee shop into the Dundrum area, we'd be able to introduce the Arabian side of things so our Arabic heritage is very much present in our coffee shop."
"We do Arabic coffees, Turkish coffees, and all different kinds of Arabic sweets, as well as your normal scones and things," she says.
It was this diverse range of sweet treats which kept their kitchen busy during the first lockdown as they shifted their business model to providing boxes of treats to Muslims celebrating Ramadan.
"Because we are from an Arabic background, we are also Muslims and we realised that there was a gap in the market," she continues.
"There are a lot of Muslim Arabs who work in the big corporations like Microsoft or Amazon, for the Arabic departments, because they're headquartered here so they were stuck in Ireland during Ramadan and Eid, which would sort of be like the equivalent of Christmas celebrations. We thought the idea of delivering the Arabic sweets would be, kind of like, bringing the Eid festivities to them."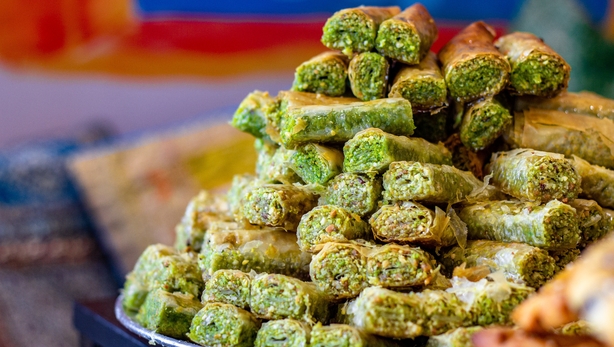 "Traditionally, in Ramadan you break fast every evening with family, and friends. You go to each other's houses to sit together and you bring sweets with each other."
Munch wanted to help keep the community feeling for those who were away from home during Ramadan despite the isolation of lockdown.
"I found myself visiting these people's homes not just to give them the sweets but even bringing that sense of Ramadan festivity and those people were so overwhelmingly grateful - it was a really wholesome thing to do," she says.
Munch has lost a lot of its regular footfall since the country has reopened as many of the office workers they would have served are still working from home, but the local Balally community have made up for that loss with their support, especially now that Dublin is at Level 3.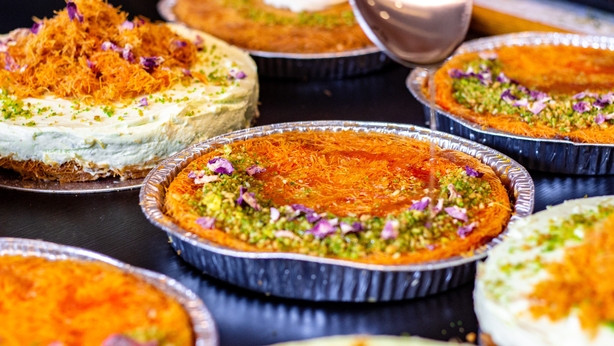 "Our regulars are loyal regulars and we are so grateful to them," she says. "They are actively making the conscious decision to come in and support us so it's kind of keeping us afloat."
"We are not actually at full capacity yet and I don't think we will be for a while, and we know that, but we're just trying to take it day by day and make sure that this shop just stays running. We just celebrated our third birthday yesterday," she adds.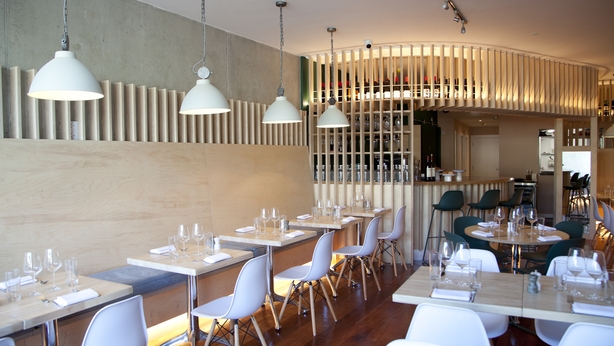 Colm Maguire's Woodruff restaurant was only open six months when the announcement of the March closures hit them. He owns the Stepaside restaurant with chef Simon Williams, and they were just coming into their own when Covid hit.
"We built this purely through word of mouth, people coming in and posting reviews on social media - we gained a bit of a following quite quickly," explains Maguire.
The team had no budget for PR and marketing but some great reviews in the press helped them scale quickly.
"We had just gotten to a level where we were we're starting to fill it six nights a week and we had three excellent weeks after our review in the Irish Times and were firing on all cylinders and then Covid came along. We were shut with no income, no nothing and just bills going up and up and up," he explains.
The pair put their thinking caps on and came up with Woodruff At Home, a takeaway menu customers could order and pay for through their website, detailing their car reg. The food was then dropped to their car in the carpark around the corner.
"This was the lifeline which kept us going and kept the wheels turning. It meant we could pay our suppliers something and we could keep the chain alive, and it meant we were able to process fresh orders which an awful lot of our suppliers were very thankful of because it in most places their orders had just stopped and they were in dire straits," says Maguire.
They also decided to open a pop-up wine store as they had plenty of wine in stock. Not expecting much to come of it, it proved to be just the tonic for Stepaside locals.
"We've a lot of unique small grower wines and some of the best importers in the country as well so we started selling our wines, which actually was a lot more successful than I thought it was going to be," he says.
"There was a lot of community support and people were popping in getting coffees, picking up the bottle of wine and getting our takeaways."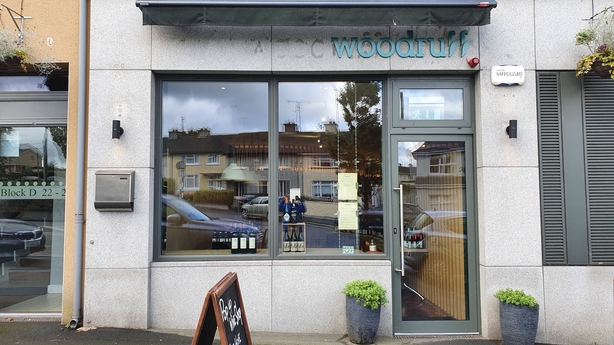 Now the county has been put into Level 3 restrictions the Woodruff will be hoping for more of the same support. They have reverted back to their lockdown offerings and are planning to add some new products to the pop-up shop.
"This time we're going to try and do maybe some preserves and bits and pieces that we've made up and have in our larder," he says.
"We are baking bread daily, we'll be selling our homemade cultured butters - anything really just to try and keep the wheels turning and the business keeps alive," he adds.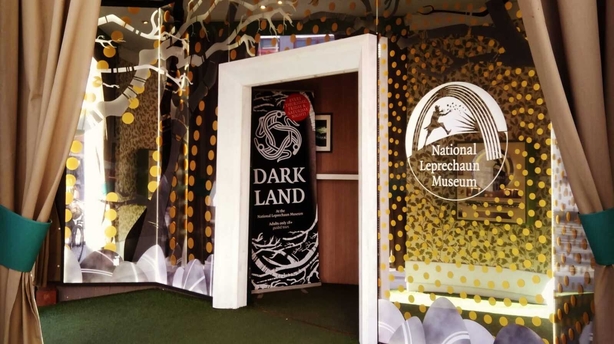 Sadly, one Dublin business who have been unable to remain open due to the Level 3 restrictions is the National Leprechaun Museum in the heart of the city.
"The museum is closed for the next three weeks, as are all other museums, galleries and cultural attractions in Dublin. This is our second time closing this year," says Elanor Walsh, the museum's Social Engagement Co-ordinator.
"We're planning how we can publish our work online," she continues. "to do some online storytelling, Instagram lives and launch a new podcast. That will all be launching next week."
"At the same time, we are trying to figure out how to keep the business going. It's really hard to plan with all the uncertainty, of course, that what all the other small businesses are dealing with too."
The museum, which is ten years old, relies heavily on the tourism trade of overseas visitors so even though they were open again in the summer months they were not getting their usual clientele but they were still operating with the guests they had.
"We're all about Irish folklore and mythology through storytelling. We take people through 45 mins tours of our museum through spaces like our fairy forte, our giants' room, our forest, our rainbow, and we tell them stories along the way," she explains.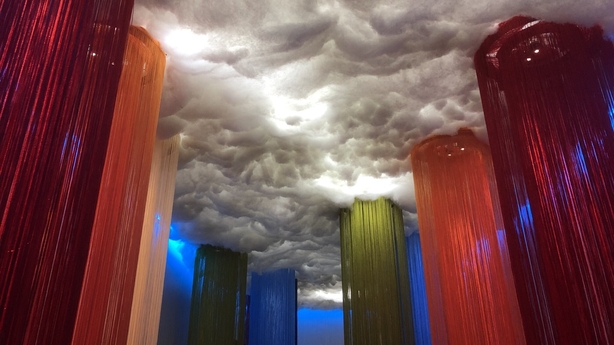 On weekend evenings they also hosted DarkLand tours, an over 18's experience where they delve into the darker side of Irish folklore and mythology.
"We haven't really been able to bring DarkLand back. We've tried it one or two times on a Friday, but with the lack of evening trade in Dublin, there aren't really people in Dublin City Centre past six o'clock anymore," she says.
Walsh is optimistic for the future and the museum is continuing to plan its events for Halloween and Christmas. In the meantime, the museum will be entertaining its visitors online and as soon as the Dublin's Level 3 status is lifted it will be open for business and welcoming guest in for tours once more.