Springtime is a very busy time for the studs of Ireland. The majority of the country's thoroughbreds are born during the spring months and given that the gestation period for a mare is eleven months, it's also foal making season.
In the thoroughbred industry only foals produced by live cover can be registered so the option of artificial insemination is not available, this put a real strain on the breeding season during the country's lockdown.
As part of our Boost My Business initiative Fiona Alston spoke to national hunt stud owner, Sean Kinsella, about the impact the restriction had on his stallions this season.
He stands five stallions at Knockhouse Stud, Kilmacow in Co. Kilkenny as well as boarding a few mares and their own youngstock.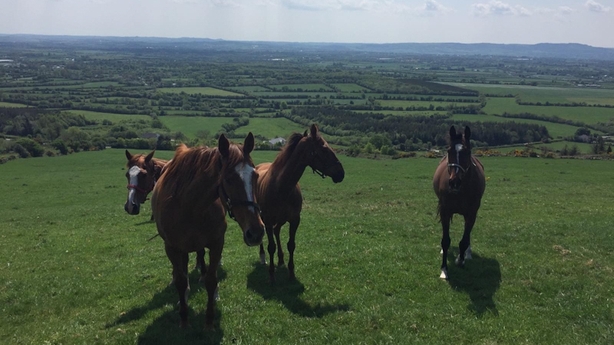 Normally during the 'covering season' the covering shed would be busy morning till night, but mixed messages around travel meant they had a lot less mares visiting to be put in foal.
"You had to email documentation to the mare owner so they could present it to the Garda managing the checkpoints on the road," explains Kinsella, "and in some cases, they were even stopped on the road. We had one lady come from Longford - Longford is not that far up the country from here - she was stopped seven times between Longford and here. She brought a mare once and she was to come back with more but she said she wasn't going to go through that again."
"The message was always to go home and once that got out people wouldn't travel and that curtailed our business big time," says Kinsella. "People that would usually return with two or three, they'd come with one and wouldn't make the journey a second time." There appeared to be some confusion over whether horse breeding was an essential operation.
Of course, to attract the mares initially you need to have a popular stallion or if it's a young sire some proven stats in his first season, not easily done if racing has been cancelled.
"The loss of racing had a terrible effect. During the point to points in the spring we had one stallion with his first season of four years old, he had one runner, one winner, everybody was excited, then there was a number of other horses by him that were all going to run but the races were getting called off so that knocked out his business, he should have had about three times as much work. The winner he had was sold privately and there was nothing else to represent him, it had a huge effect on his breading season," says Kinsella.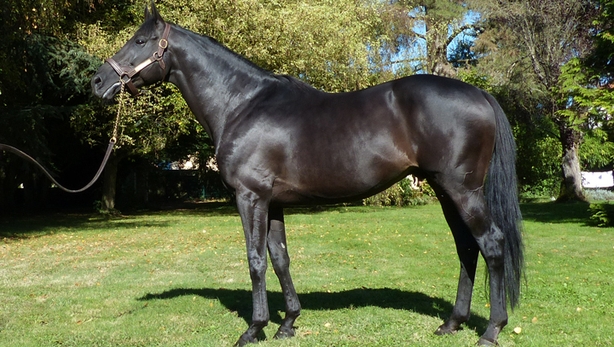 The knock-on effect of a quite season meant they could not employ the usual staff of two full time and three part time workers. The Kinsella family had to handle the work themselves. Ordinarily the stud would take on some part time students for the local Kildalton College but low cover numbers paused that.
With a cut back in staff due to no income to pay wages it was a pretty bleak time for the Kinsella family and they had to rely on their beef operation to help them pull through. They buy calves and produce them to be sold as beef cattle within an eighteen month to two year turn around.
"When Covid came in the only place to sell was directly to the factory. They wouldn't give you any reasonable price for what you were sending to them, but still they were glad to take them from you every week. We normally send ten cattle a week, but we had to stop as it got so bad, it wouldn't pay to send them there," he explains. "Lucky enough the marts came on board and the prices got better - a variation of anything from €150 to €200 a head more was to be had in the mart.
It was very depressing - you'd send off a load of cattle and they weren't making what it cost to produce them. Luckliy we had increased our cattle numbers last year, only for that we'd be in debt every day," he adds.
The full impact of this year's poor covering season and the continued Covid travel restrictions will continue to be felt as the year goes on. Many of the Irish horse sales have been moved to the UK to allow for less restrictions on buyers to travel and others have been postponed to later dates. Although racing has resumed behind closed doors, for some producers to start purchasing for next season's point to point's they have to clear the stock they have first. The full impact of Covid on the horse racing industry is not over yet.