The loss of the summer agricultural shows has had an impact on cattle breeders who rely heavily on this opportunity to showcase their stock. Winning for them can significantly increase the value of their cattle.
As part of our Boost My Business initiative, Fiona Alston spoke to Sligo based breeder Niall Canning about the impact this year has had on his multi-award winning herd, Sagesse Charolais.
"We'd do around six or seven shows a year, all gearing up to the main Tullamore Show," says Canning. "They're still holding out for a national Charolais show, which is the breed that we're involved in, they're holding out until October but I don't know will that happen."
Niall and his father Brendan, from Rosses Point, Co Sligo, have had great success with their herd and have won an All-Ireland every year with their stock since 2009. He explains the opportunity to have your animal judged by experts, in their field, can add a great deal of value with every ribbon.
"What we do is very unique. We source our semen, using top genetics, from all over the world and bring them to the West of Ireland. We train an animal, we show an animal, build up its form and then sell it in the back end of the year. For example, we had a heifer that we got €14,200 for last winter. If there were no shows, we wouldn't have got that price in the wintertime for a heifer. It was just the momentum had built, like the form of a racehorse. You also need the chance to build your contacts at the shows by socialising and meeting people - it's amazing how that turns in to business as well."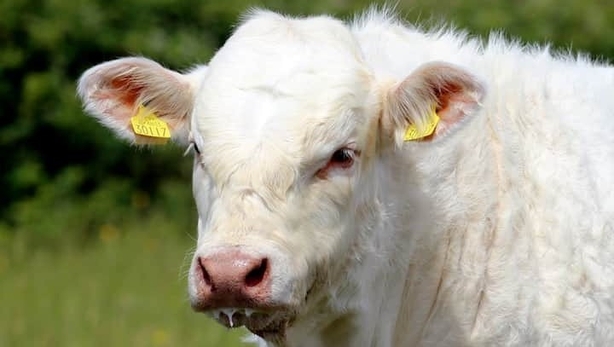 The Cannings use artificial insemination to ensure the continuation of the fine genes of the Sagesse Charolais Herd, but sourcing semen during lockdown proved quite tricky as the supply chain was down. "That had a knock on effect as we were trying to get it from France in particular – a lot of the bovine artificial insemination stations were closed down during that period so we were delayed - normally we'd be used to getting it all within a week."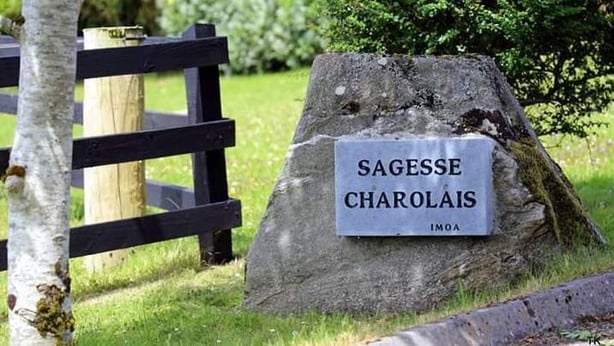 With all the spare grass around, usually reserved as an extra bit of quality grazing for those cattle lucky enough to be selected to show, they purchased eight suckler cows with calves at foot in March for grazing and have them sold them on since so it hasn't been all doom in gloom.
Besides, they may have had a little 'divine intervention' in the success of their cattle breeding business since Brendan Canning bought his first Charolais heifer in 1989.
"The Sagesse Herd was named after a local convent, at Rosses Point, and to this day a nun called Sr Joseph names all the cattle," he explained.