Lockdown left our city streets deserted. For some this added to their charm but for others it revealed a less than perfect image and opened up the opportunity for anti-social behaviour.
As part of our Boost My Business initiative, Fiona Alston spoke with the business owners who cleaned up their street's in Cork's city centre to attract more footfall.
Aidan Duke is the owner of Dukes Coffee Company on Carey's Lane in the city's Huguenot quarter. Along with his neighbouring businesses, he started to take note of the goings on, or lack of, in the area while the city was empty.
"The place has been zoned for casual dining since back in the mid-90s so there's a lot of restaurants, cafes and pubs in the area. During lockdown we'd go up and check our businesses every few days and we just saw how dated the whole place felt and looked, while it was full of anti-social behaviour.
"We began wondering how we were ever going to make this place hospitable again. Would people want to come back?" Duke said.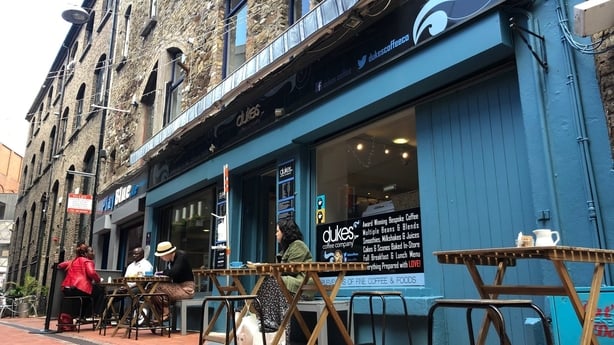 Not adverse to helping one another through a crisis, the locals gathered momentum and began to claim back their area. "That came about from like-minded business owners who really wanted to get control of this thing and say, we're not going to lay down - we are going to open up again because human beings long to connect with each other and hospitality can facilitate that," Duke said
Some of the businesses have been neighbours for over 15 years and banded together to see out the recession so it was all about rekindling those channels again.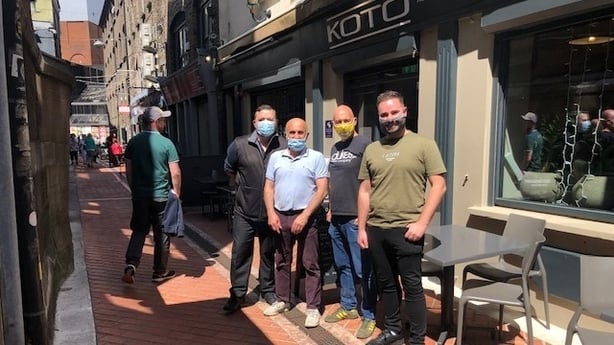 "We all met with the City Council and with a representative of the Garda Siochana, we walked the area and discussed what we could improve. How we could help we facilitate social distancing a bit better and how we could sort out antisocial behaviour - which is lessening day by day, thankfully. It really shows how we can how we can adapt easily and stand up to crisis.
"The Council have been great. We've lots of outdoor seating and introduced a lot of greenery in the area. It's a really nice cosmopolitan place to enjoy food and beverage. I've been trading in that area for 16 years and I never remember seeing it so well kept."
Another Cork area which has been making a few changes to encourage diners to stop by their businesses is the Princes Street area.
The lockdown brought many temporary closures to the street but it also gave the neighbourhood businesses a chance to implement a plan they had been considering for the last number of years.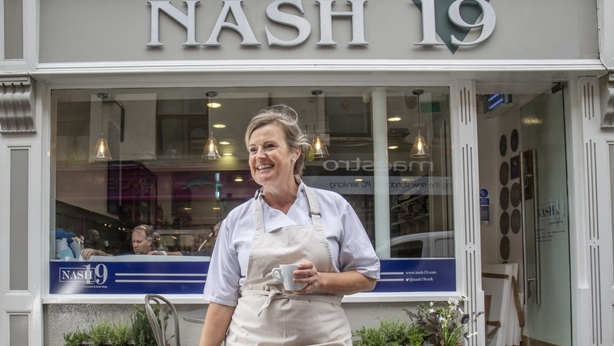 "Just to raise the bar, we decided that we would have similar seating - hired from an event catering company - so we all have the same seats. The challenge is now to make it prettier, to actually bed it in," says Claire Nash, owner of Nash 19.
"It's meant to be just a two month pilot project but we've gained a lot media traction on it, and positive feedback on it – what you can do with a city street that otherwise was actually going to be gaining mothballs.
"Princes Street is absolutely flying, to be honest that oxygen or that pump of energy was what we needed to get reopened – it really has steadied the ship and got us trading again."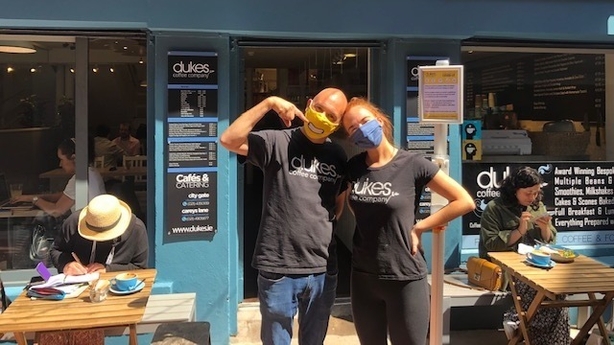 Now that these city centre businesses are back trading it's important that their customers keep up the support when the initial enthusiasm to 'support local' dies down says Duke.
"There's a lot of people living in Cork and the surrounds who are using their city now more than ever, perhaps using the city more than they probably would in the past because it's a more soulful place to be than perhaps a shopping centre out in the suburbs.
"Without the small business - the small quirky businesses – without them there is no Cork City, there is no Waterford or Galway or other small cities, that is what makes us unique.
"We have an opportunity now and right now it's small businesses that should really be sticking their chests out and saying shop with us because if you don't it we'll be gone, and we'll be gone forever," he added.