'A trouble shared is a trouble halved' as a group of hair and beauty businesses in Co Wicklow have found out.

As part of our Boost My Business initiative, Fiona Alston meets the salon owners who went from competitors to comrades during lockdown.

Back before lockdown was announced, Susan Collins - owner of Susan Collins Home of Hair - started to have conversations with other local salon owners about a drop in client numbers.
"I set up a Facebook group and I invited all the owners of the hair and beauty salons in Greystones and Kilcoole to join so we could all come together and talk about what we were going to do and how we were going to keep clients and our staff safe," says Collins.
Little did she know that this group was going to be a bonding agent for the salons during the stagnant lockdown period.
"It was just a massive support to have each other because a few people were having issues with their suppliers and we were able to talk them through what we had done."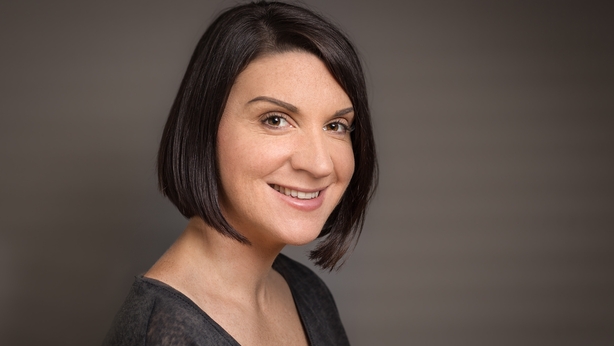 As the roadmap for re-opening developed, the conversations turned to how to reopen safely.
"We began to talk about what we were going to do, what was going to work and that wasn't going to work. If someone had a contact, for example, for the Perspex screens that was a really good deal, we would put it up on the page so all the salons could, in turn, use that contact. It's just gone from there and now it's a great forum, we have each other's back - I ran out of a specific colour the other day and I put it up in the group and one of the girls from another salon dropped it down to me," she added.

Owner of Lady G Beauty Salon & Skincare Clinic, Orla Rellis, found the group a real comfort during such an anxious time. She also found herself in the most unexpected of places having the most unexpected of conversations.
"As a result of it, I went and had coffee down in my nearest competitor's salon - all of us sitting around chatting, which was lovely," explains Rellis.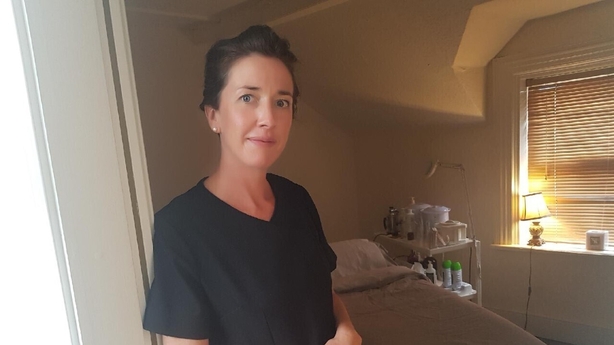 They even held discussions over price increases before re-opening. "We didn't want to undercut each other. We realised that there was going to have to be some element of a price increase but we wanted to do it so that we were all on the same playing field - all really positive conversations about just working together as opposed to against each other," she said.
"It was such a positive thing to come out of it. I don't think that there was ever really any huge animosity or mean competition, but I think that it has definitely brought us close as group and I think going forward it'll stand to us. It's a fabulous forum."

One of the group members had only just opened his doors before the town began to close up.
"Saturday March 14 is when we opened and Saturday March 14 is when we closed again," Paul Cole, owner of Cole & Co Barber Shop, said.
"We'd done all the prep work in the shop and we were ready to go but obviously we kind of knew what was coming at that point. We decided to crack on and open for the day, just for the sake of giving the shop a run through, make sure everything was good, but we knew full well at that point we were heading into a lockdown scenario," he said.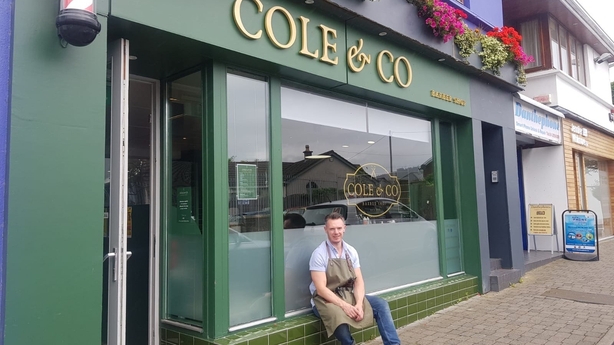 Cole has been a Dublin city centre barber for the past ten years so bringing his appointment-based barber shop to a community where he was relatively unknown was a risk for his first solo venture, but he soon found out the crisis real helped bridge that gap.
"They hadn't announced the full lockdown, or recommendations as they call it, but in Greystones, the nature of the community is, that people wanted to get ahead of it. We could see places were closing around about us and we didn't want to be the ones that weren't going to be supportive of that," he said.
"The big fear when you're coming into a new community is not knowing it and not knowing what it's going to be like. To be immediately accepted into that community and finding that it is as supportive as you hoped it would be - we are facing a big challenge, but at the same time, in some ways, it's great to know you're not facing it alone," he said.
"There seems to be a genuine sense of community in the town, people want to get behind any businesses that are going forward," he added.