While the effects of the coronavirus scuppered the plans of many businesses this year there are some brave souls who insisted that it would not ruin their journey into entrepreneurship.
As part of our Boost My Business initiative, Fiona Alston caught up with three new ventures who opened their freshly painted doors post lockdown.
Clonmel in Co Tipperary, is host to two new businesses in the last few weeks - D'Bunked and Musko Music Store.
D'Bunked, on Gladstone Street, brings a fresh "city style deli" to the heart of the town and is owned by, equally fresh and enthusiastic entrepreneurs, Jamie Driver and Evan Hickey. The deli is a sister business to The Bunker, an Irish restaurant Driver opened a few doors down, on Sarsfield Street, in December 2018.
"People say to us we're brave, and ask are we mad opening up at a time like this, but with the team that we have behind us and the support that we have locally, we don't feel like it's mad at all. Obviously, we're cautious and we're concerned over these uncertain times but we are extremely confident in the product that we have - all we can do is take every day as it comes and try and smash it out of the park and hope the next day brings another good day," said Driver.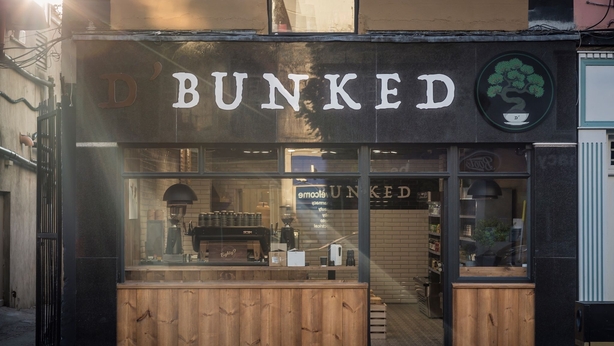 Issues with planning, and of course Covid-19, delayed many of their plans but it gave them both plenty of time to perfect their ideas and also initiate their recruitment drive.
Due to Covid restrictions, they asked applicants to submit video clip applications allowing their prospective hires to shine. "It gave us a chance to know the people before they came into the interview, it was very interesting," he added.
Aside from the alternative recruitment process, the pair have their own ideas of how staff in hospitality should be treated. A far cry from the staff breaks of old, they've provided a chill out room upstairs for workers to relax, complete with fake grass, bean bags and water fountain.
"We want to try and change how people are employed in the industry and to ensure that they are not burnt out. We are trying to make them feel rewarded and want to bring the passion back in to their work," said Driver.
Not only full of passion for good food, and the well-being of their staff, the pair are also very passionate about seeing their hometown return to the prosperity of days gone by.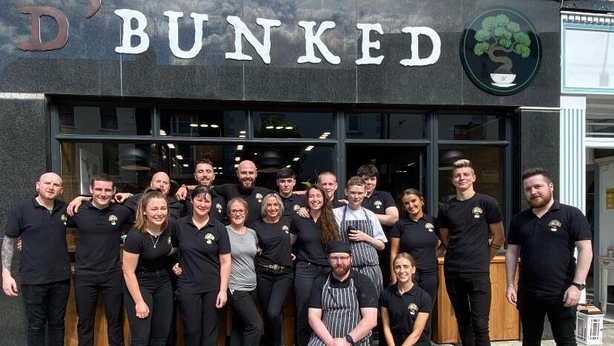 "We'd like to see Clonmel thrive again," Driver continued. "I grew up in the early 90s and all I ever heard was how Clonmel was a goldmine in the 80s. We are quite driven to change Clonmel and get it back thriving as much as possible."
"We knew that the centre of Clonmel needed some sprucing, we knew that a lot of the shops are outdated here and a lot of the town hadn't move on since we were young - you could still get the same sandwich in the same shops - so we'd been browsing ideas for a long time," Hickey added.
"I feel like it's going to influence a lot of people in the town, especially business owners, and young entrepreneurs thinking about starting their own business. I'm hoping that it gives them belief and it gives them the hope that they can thrive as well, even in these uncertain times."
Another man passionate about his local Clonmel community is musician Paddy O'Mahony, who had spotted a gap in the market in the local music scene.
"Musko came out of a dream to open up an online music store. I'm a musician myself for over 25 years and in Clonmel, in particular, there is no local music shop anymore - no bricks and mortar store. I got some feedback from local musicians, tutors, schoolteachers and so on, the people I'd know in the community, so it really came from there. I've been planning it for probably for four to six months," he said.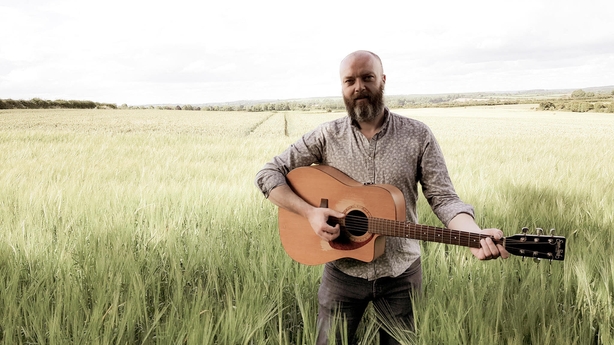 When opening a new business timing is everything. Lockdown was debilitating for many businesses, but it certainly did not shorten O'Mahony's stride.
"I just decided I was going to keep going, and to be honest with you, it was probably opportune because I could see the movement, how everything was heading online so, if anything, it reaffirmed the idea. It was a great opportunity for people who had that little bit more spare time to do the things that they wanted to do, maybe for a long time, but just didn't have the time to do it," he said.
O'Mahony for now is letting the local music scene dictate a lot of what he is currently doing and has recently started putting plans in place for a pop up shop to get in touch with his customers and create a community around what he's offering.
"It's really for people to come on Saturday morning for maybe three hours, a social thing. I'd love musicians to meet up, have a chat, bring a guitar and sit in, play a few songs and buy the accessories that they need. It's also for parents who may want to get an instrument for their kids and are not sure what to buy. They can come down and we can give them advice on all the options that are available. We are hoping to have that up and running by the end of August," he said.

Despite not having the added work of preparing a bricks and mortar store for opening, Musko didn't happen overnight. The hard graft began at the beginning of the year trying to build up a list of suppliers.
"It's been a bit of a challenge setting it up online because a lot of the distribution companies won't deal with you if you are online only, you have to have a bricks and mortar store with it, which is fair enough. But some of them will and some of them are even happy to supply directly to customers, on my behalf, if I wish. I'm still working on it every day, contacting new distributors, and trying to set up accounts and some sort of agreement that they will supply to me," he said.
Knitwear designer Valerie Ronan, and daughter ceramic artist Elaine made full use of the lockdown, refurbishing the interior of a listed building in Kinvara, Co Galway, readying it for the re-opening phase. Having previously been involved in a business which closed permanently when the country shut down, the time off gave them time to reflect and focus on creating a new business, Cuckoo Craft & Design, with a different customer focus.
"I thought this could be a real opportunity just to set up, instead of a tourist shop, a design shop that caters for Irish consumers," Elaine said.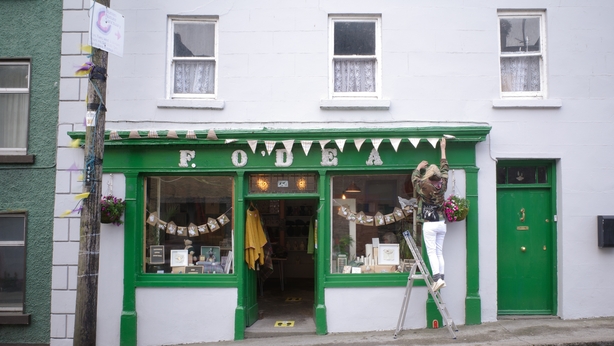 "The shop had not been opened in about 40 years. It's a real old school newsagent shop where they'd hang wellies from the ceiling and had a mixture of fishing bate, sweets and things like that, so it's a proper old school shop. We kept the old school feeling but we wanted a mix of contemporary as well. We still sell all the traditional Irish sweets but then we have luxury brands too. It's just a nice mixture and everything in the shop is Irish made," she explained.
The brands include John Hanly & Co, Rachel Webb Ceramics and Burren Flower Fairies.
"There's some high-end pieces and some cheaper pieces - we have quirky Irish brands as well and it's all about being Irish".
This also includes their own wares - Elaine makes ceramics and Valerie has been knitting for over 30 years, she started her crafting career in Dublin's Mother Redcaps Market.
The drive for people to staycation in Ireland and spend locally has certainly proved to be the perfect time to open the doors of Cuckoo Craft & Design.
"We were nervous opening because we had this new product and we didn't know how it would be received and it was a risk but no, it's been great. We are actually busier now, than [with the former business] before the lockdown, which is amazing."