Claire O'Mahony talks to an Ennis jewellery store owner about launching the online arm of her business during lockdown
When Katie Rogers opened her boutique-style jewellery store Blackbird, in Ennis, Co Clare in September 2019, it was the realisation of a long-held ambition. She started working in jewellery after her Leaving Cert and knew from that point that she wanted her own shop. But Ireland was in recession by the time she finished college, scuppering her hopes of any new retail venture. She then worked for jewellery company Seoidín and started running its second store in Ennis, Seoidín Eile.
"That fulfilled the dream for a while and there was the level of satisfaction but you didn't have the risk involved in opening your own. But that itch didn't go away and just last summer I decided it was time to take a chance. I had too many ideas and too much energy," she says.
Her vision was for a boutique with a relaxed vibe, selling contemporary jewellery from Irish and European designers, with prices starting at €35 and going up to €500. What she didn't and couldn't anticipate was that she would be shutting her shop doors five months later because of Covid-19. Rogers was in a situation where she had a store full of summer stock and gifts for Mother's Day and no idea as to when she could reopen. And while she was very active on social media, she had no online store, nor had she ever really intended for online sales to be part of her business strategy.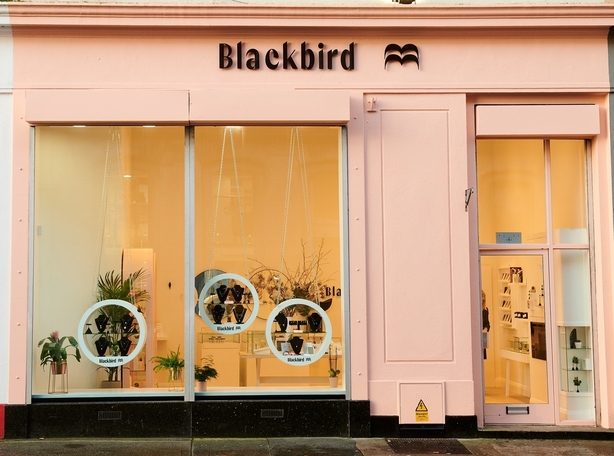 "The first couple of months I was so busy and I was probably finding my feet, and I was doing a lot better than I'd ever expected so I didn't feel a need to go online," she explains. "My excuse was partly that I didn't have time to sit down and do a website. But now I had all of this time to build one."
Although Rogers - who employs one other person in the store on a part time basis - professes to be "not great at technology", she spent the next month creating the site using website builder Squarespace with some help from her brother-in-law. Initially, she didn't know what she wanted for the site's look and feel.
"With the shop, I knew exactly what I wanted it to look like but with the website no, because I wasn't thinking that way," she says. "I decided just to keep it very simple to use. The feedback so far has been good and customers have been saying they find it very easy and the transactions very fast so that's all positive."
Rogers used social media to get the word out about the new site once it had been live for almost a week. "If people emailed or DMed me, I asked them to use the website. I just wanted to see if the sale would go through and that everything was fine. Once I had tested it for about 10 sales, I announced it on Instagram and straight away it really took off."
In fact, she was surprised by how successful her online sales were, to the extent that she started to run out of stock, which she acknowledges is a good complaint for a business to have. But she thinks that people will always buy jewellery for occasions and major life events and during lockdown she rang through lots of sales of graduation gifts and presents for women who had to postpone their weddings.

"People still have birthdays and I even think people wanted to be able to treat themselves because they weren't able to go out for a meal or for nights out so to even get a little pair of earrings through the door was, I suppose, lifting their spirits," she says.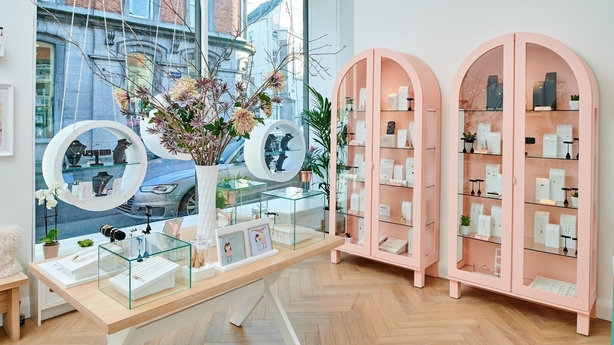 Now that the bricks and mortar store has reopened again, the online arm of Blackbird is here to stay. Many of her customers are using the click and collect function on the site, which means they're in and out of the shop relatively quickly. Moving forward, she believes it will be a case of trying to balance the online element with physical store.

"At the moment there's a lot going on because we're reopen and there's a lot of extra work with all the cleaning and then we're online as well so we're incredibly busy trying to manage the two but I think in time we'll develop a better system."
Her advice to any business that is considering going online for the first time is to look at other websites and to get as much help as possible. But she has no regrets about not getting online earlier. "I was only five months into the business so I think it nearly would have been too much to take on but I'm delighted I have it now and I'm delighted to have it facing into Christmas where there's an unknown as well, where people talk about a second surge. If there was another lockdown, at least I have the online," she says.