SME owner-managers and employees are at particular risk of developing workplace-related mental health problems and the pandemic has amplified this situation, writes Claire O'Mahony
It's no secret that companies who prioritise their employees' mental wellbeing reap the rewards. Promoting and supporting good mental health helps an employer attract and retain workers, improves happiness and it all benefits the bottom line. However, SMEs face specific challenges when it comes to mental wellbeing and this is even before considering the financial and family pressures brought about by Covid-19.

Professor Ella Arensman at University College Cork is Principal Investigator of MINDUP, an EU-funded four-year project which began in January 2020. The project aims to improve mental health and wellbeing in the workplace by designing and delivering interventions for SMEs, starting with the construction, healthcare and information and communications technology (ICT) sectors, to target depression and anxiety disorders as well as non-clinical aspects of mental health like burnout and stress. According to Prof Arensman, SMEs are at particular risk when it comes to workplace mental health problems.
"While mental health and wellbeing in SMEs is under-researched, available studies indicate elevated levels of depression, psychological distress, burnout, absenteeism and presenteeism (working while being unwell) among SME owners-managers and employees compared to large enterprises. Organisational factors common in SMEs are multiple roles, long work hours, and work/life imbalance, and are known precipitants to psychological distress."
The professor adds that many SMEs are not prioritising work-related stress and associated mental health problems, which is largely due to stigma related to mental health. Sven Spollen-Behrens, director of the Small Firms Association (SFA) which represents a membership of businesses with less than 50 employees in Ireland, agrees that this is the case and says there is a reluctance to talk about mental health issues. Through its webinars and surveys in the mental wellbeing sphere, the SFA has found that owner-managers who have a wellness programme in place are cognisant of their staff's needs but are often negligent of their own welfare. "What we see with owner-managers is that they've so much to worry about that they don't look after themselves," says Spollen-Behrens.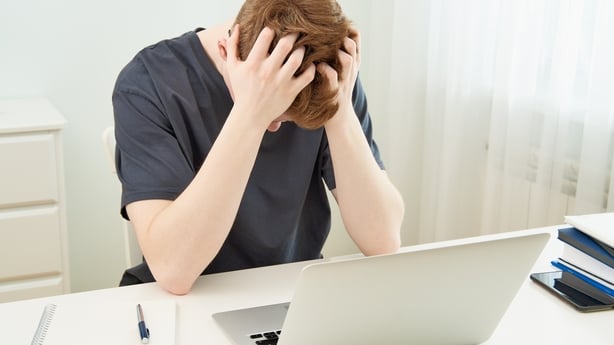 One of the challenges for companies is that mental health has many facets. "It means something very different depending on the individual that you're speaking with," says Nick Lawlor, a director of The Wellness Crew which provides employee wellness programme for organisations. "What might stress me out and be a challenging time for me might be entirely different for you." This became especially apparent during the pandemic where the 'new normal' of working saw many employees report higher levels of stress and anxiety in this time of flux. "What we're seeing is employers are absolutely trying to put as many supportive measures in place as they can but it's difficult to do because there's so much change going on in terms of how the future of work is going to look and how people have adapted," says Lawlor.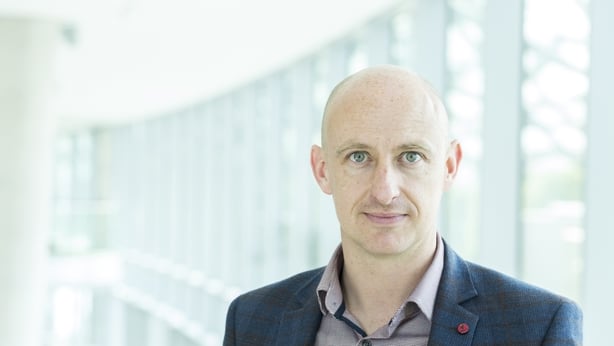 "From a mental health perspective Mary might react totally different to how Johnny will react and it's quite challenging for employers to manage that remotely and to be accepting of the fact that while someone might have two kids at home and can only work at a certain time, someone else might be able to work a full working day and to look at that from an organisational perspective."
The SFA's Spollen-Behrens also acknowledges that Covid-19 has intensified stress levels for SMEs. "Structures have changed completely, lines between home life and work life have become completely blurred," he says. "Obviously there are the financial worries that small business owners have and they're worried about their employees so there's a lot of things that can contribute to mental health issues and a lack of mental wellbeing and it's a bit of a perfect storm that has brewed over the last few months."
According to MINDCAP's Prof Arensman, the impact of the pandemic on wellbeing and mental health, as well as economically and socially, will be far reaching and long lasting. In the short term, changes in work circumstances - for example remote working and limited contact with colleagues and supervisors - have unknown effects on mental health.

"In terms of longer impacts, current forecasts indicate that two of three jobs at risk as consequence of Covid-19 are in SMEs, where almost 93pc of the European Union workforce are employed. In addition, unemployed people are twice as likely to suffer from mental health problems as their employed counterparts," she says.
This situation may serve to turn a necessary spotlight on SMEs in relation to the whole area of mental health.
"While some SMEs in Ireland have initiated awareness, training and support interventions to promote mental health, at national level, this is still a gap area, which urgently needs to be addressed. It is particularly important to develop strategies that are sustainable and produce long-term results," says Prof Arensman. "However, the Covid-19 pandemic may provide an opportunity to integrate both physical health and mental health as equal priorities in reducing the short and long-term impacts of Covid-19 and prioritise both safety behaviour and positive mental health. This may also provide an opportunity to achieve a national mental health policy for SMEs."