As part of our Boost my Business initiative, Fiona Alston looks at the many feel good stories about consumers supporting local during the times of the COVID restrictions and some quick-thinking local producers made it easier for them. One Wicklow start-up brought a taste of Wicklow to your doorstep, an Owning apple farm brought a community together and one Tipperary businesswoman gave her local network a reason to keep the lights on.
When airline pilot, Greg Dlugi, was furloughed from his job it gave him the perfect opportunity to work on an idea he'd been toying with. "I always had something at the back of my mind, I always wanted to do something with artisan food," says Dlugi, co-founder of Bread & Berries, a delivery service for local artisan foods.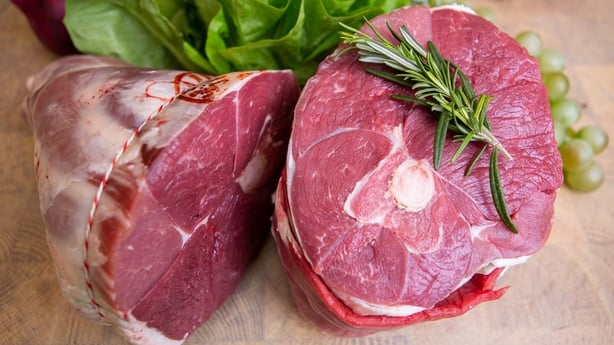 "Six weeks ago I started thinking should I do this now? All the large supermarkets were busy with their food delivery, and making money during the lockdown, and all these local artisan shops and the small shops had absolutely no way of getting their stuff out of the store. I thought, now is the time to get active and get local shops onto my website and start delivering the food for them."
Dlugi is based in Enniskerry and they deliver all over counties Wicklow and Dublin. While the spotlight is on artisan products there is a branded section on the site to fill a gap, where artisan products are not available, allowing customers to do their full grocery shop on the site.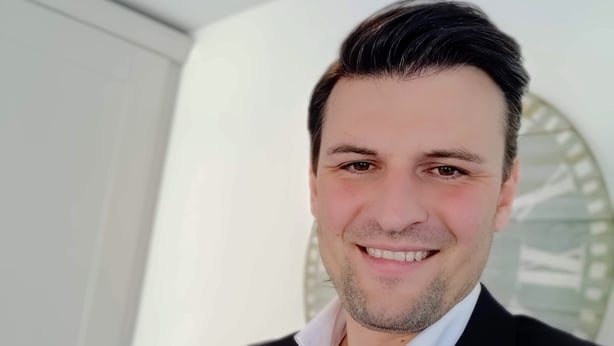 "We started off with mainly Wicklow producers because Wicklow has actually insane amounts of producers, who are world-renowned, but we were contacted fairly quickly by other producers from all around Ireland. The majority would be from the east coast, but we do have producers from the likes of Cork and Galway, for example."
With the tight restrictions, which were put in place for retailers, the many farmers markets held around the country were put on hold. For many producers this is their only opportunity to sell their wares, the popular Cork start-up, Neighbourfood, an online market place for local producers, came into it's own during the lockdown and new Neighbourfood communities started to pop up all over the country.
Regular Middleton farmer's market attendees Anna Leveque and Philip Little, owners of The Little Irish Apple Company in Owning,  Co. Kilkenny were selling their fruit via the East Cork Neighbourfood but after some research decided to bring the platform to their own little village of Owning.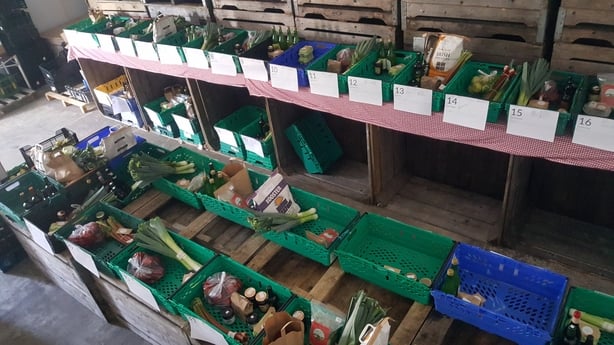 "We thought maybe we could do one in Owning because there is no strong farmers market, and no access to artisan food around her, so that's how we go started, we just copied the ideas of Toby Allen from the Neighbourfood in Middleton [East Cork Market], really. We grow apples so we have cold stores here and this time of the year, we had an empty cold store so it was very easy to set up," explains Leveque.
Once they started networking to find new producers they were pleasantly surprised by the amount of producers in their local.
"What we found was there's a whole series of small producers around here, for example, the flour producers in Piltown, [Oak Forest Mills] we didn't know about them and they are only up the road from us," says Little.
The Neighbourfood Owning is now a collection of 33 producers and with the unique set up at the apple farm the Saturday evening collections seem to be going very well.
"They drive in one gate, they come up to the cold store and they shout out a number - they don't even have to get out the car. We check off all the produce and we stick it in their boot and off they drive," explains Little.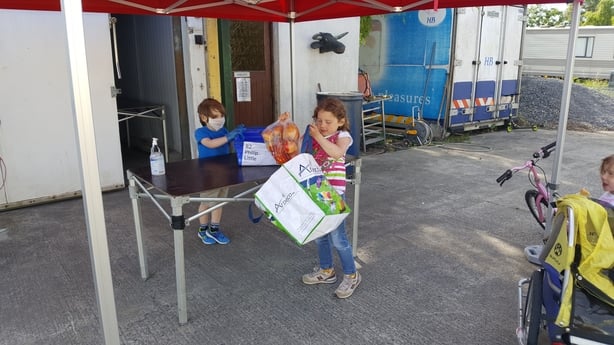 "Yeah, it's quite relaxed actually," says Leveque, "we're starting to have a routine and we manage it between the two of us, so that's nice because people get to know us as well and can have a chat while we check off their baskets."
Over the border in neighbouring Co. Tipperary, the Tipperary producers network came up with a novel way to ensure their customers could still receive a little taste of the premier during lockdown.
"I was worried about my team and how I was going to keep them busy. I wasn't immediately thinking I'm going to let them go, I was thinking, what could I do to keep them busy? I realised through our food producers' network, there were a lot of other food businesses, in the area, in the same situation. We had developed a really good online community at that time of around 15,000 between Facebook and Twitter and Instagram," explains Sarah Furno, co-owner of Cashel Irish Farmhouse Cheesemakers. 
What they developed was a grocery box, Cashel Food Box, of locally produced products including bread, cheese, rasher, sausages, apples, salad and milk that would be delivered to anywhere in Ireland. They also have a vegetarian option. 
"We were one of the first people in Ireland to launch an online food solution to your door," says Furno, "and we were immediately overwhelmed by the amount of interest. People were either buying for elderly parents who were cocooning or buying for people working in frontline services – another area, I hadn't thought of, was homeworkers, corporates have been rewarding homeworkers by sending these as gifts - I think it's put us on the home delivery roadmap.
While we're going through a quiet space at the moment, which is not surprising, after 12 weeks in lockdown, people are dying to get out to the shops and buy something in person, it's raised our overall level of online sales. It gave producers a reason to continue and because they were continuing to work they gave them enough of a baseline to forward plan. It also gives us the confidence to group together with other producers and provide other solutions for different segments of the market."