COVID-19 has been the curse of many businesses over the last few months but, in parts, it's not been all doom and gloom. Some businesses were fortunate enough to pivot, some expanded and, well, others were just in the right place at the right time. As part of our Boost my Business initiative, Fiona Alston found five companies that will look back on these times as a positive experience.
Co Donegal chilled drinks company Natnoot specialises in cold pressed juice from locally sourced produce and superfoods. Started in 2014 by husband and wife, Derek and Anna Walker, they're part of Supervalu's Food Academy and business had been successfully growing in retail stores until the March lockdown - sales disappeared, changes had to be made and new products were developed.
"What I was very worried about was the high convenience nature of our chilled drinks we needed to move away from 'grab and go' and putting our products into the freezer sections. We replaced them quickly with our grocery products with a strong health focus - the demand for these has just gone through the roof," explains Derek Walker of the Organic Wheatgrass Juice Shots and Turmeric Shots which are blast frozen to keep their nutrients.
By upping their online presence and utilising their e-commerce they boosted sales by 400% in May.
"People were working out at home and a lot of people were struggling with eating healthy at home. We wondered how can we help them maintain that healthy lifestyle without going out to the shops so we developed the juice cleanse bundles. We began bundling together our frozen shots and our fresh juices and started to sell them online."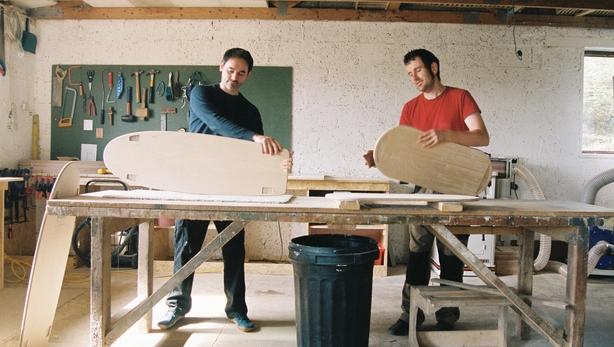 Another Donegal business proving popular during COVID is Cathal Sheridan's Huku Balance which makes sustainable hand crafted balance boards and products. What started as a hobby, in 2008, for the industrial designer, got a serious make over last year, Sheridan invested in the digital and marketing side of the business and it's rather lucky he did.
"It's actually been really busy. In March there was an explosion in sales. We were projecting an increase monthly anyway, but with the lockdown restriction's surfers couldn't get into the water, runners and cyclists couldn't get out as much and people couldn't get to the gym. The balance boards are a fantastic all-rounder for coordination, core fitness, strength training, and overall fitness," says Sheridan.
"It was an interesting time but as the sales went up and lockdown happened, I had to then isolate myself in the workshop so where there was three of us then it was just myself.
I think that was the biggest challenge, just keeping up with orders for the last two months. Now, I've been able to set up one of the guys in his workshop remotely this last couple of weeks so that's taken a huge burden off me and allowed him to come back to work."
Huku Balance are adding two more products to its balancing arsenal in the coming weeks – a balance board for children and a balance beam.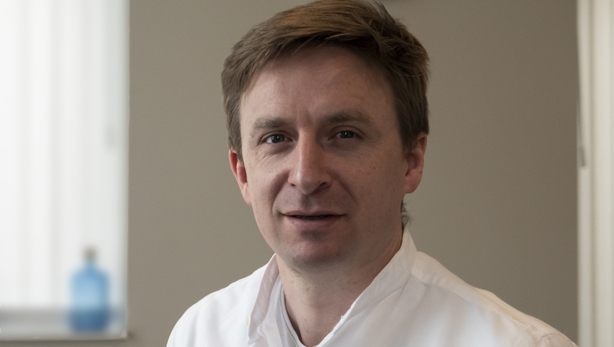 With people locked up in their homes the thriving events industry in Ireland took a complete nose dive, not a great situation to be in if you were Sean Gleeson owner of events company Find A Venue.
"In fairness people didn't cancel though, they just said right we're going to push our events back to Christmas or we're going to push back the deposits paid until 2021 so at least it wasn't a complete disaster, it meant the pressure was off a little bit."
The Tipperary native wasn't taking to being let out to grass very well so when clients got in touch with a kind word to see how things were he started to think he'd need to get back on the horse and start something new. He got in touch with comedian friend Steve Cummins and together they set up Zoomparty.ie, virtual corporate events.
"We said if we were going do this, we had to make sure it was very funny, and it was formatted well - Steve's personality came across and the craic was up to ninety," says Gleeson.
"It's like a TV show, that's the way we've done it. You could be doing a lip sync battle, or you've got talent or a comedy quiz. It's all about Steve and his personality, that's what makes it."
The events are held over Zoom and last between an hour and hour and 15 minutes, and have proved very popular with the social committees of the Dublin corporates over the last month. Now Gleeson has his sights set on further afield.
"We are probably looking at about 110 inquiries now and the other good thing is that we're actually going global, we've had a New York office on to us and a Paris office onto us, and, for some reason, we're very popular in Cork."
Shop local and support Irish seem to have been at the forefront of consumers minds while making online purchases recently and one company that feels they have benefited from this is The Kind, founded by Sheelin Conlon. The Kind sells sustainable lifestyle products in a shared store, with social enterprise We Make Good, on Fade Street, in the capital.
"In the first few days that the lockdown was implemented I saw sales were picking up online. I used that as an opportunity to start using Instagram as a platform to be able to talk more directly to my customers. Previously I haven't really been using Instagram a huge amount, just the odd Instagram post, but I haven't done any videos or product demonstrations. I just didn't really have the time to be honest, I was focusing more on the retail space and managing that," says Conlon.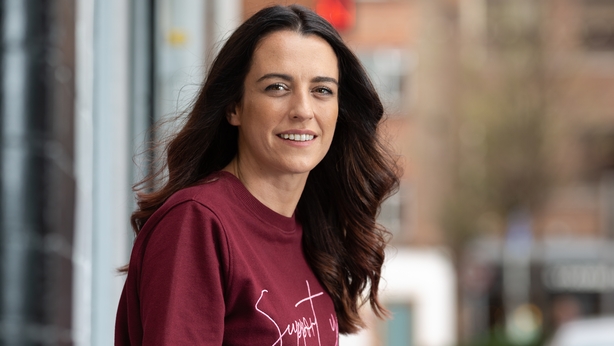 "I think it was definitely a key factor in terms of driving people to the online business - being able to give people an insight [on Instagram] into what I'm doing and also showing the sort of work that I'm putting in to try to build a business."
Previous to lockdown the shop would have contributed the lion's share of The Kind's sales but by increasing her social media agenda her online sales tripled.
"I also think what was really attractive to customers was, I was a local business and I worked with over 50 Irish brands - I kept building up my base of suppliers that I work with in Ireland. I guess by shopping with me, they were making maybe more eco-friendly, sustainable swaps, but also been able to support other small Irish businesses. I think that was a key factor for them as well in terms of choosing who to shop with."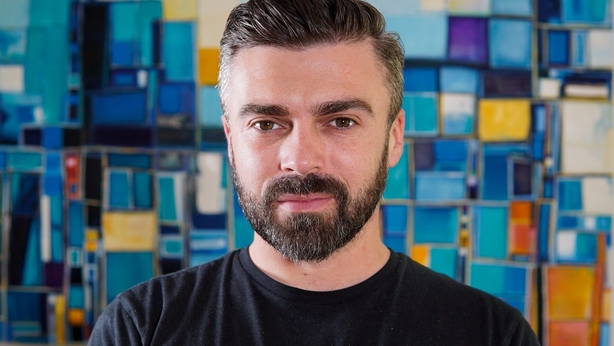 Someone who is well rehearsed in surviving adversity in business is Matthew Toman. Founder of Bankhouse Productions and Bankhouse Media he fought his way from the dole to owning his own production company during the last recession so it's hardly surprising he was expecting the worst when the lockdown was announced.
"This economic downturn has been much kinder to me. I made a decision last time around, that I'm not going to let that happen again," says Toman. During a chat with a mentor of his in the US he'd taken the advice of how to avoid the next recession. "He said 'multiple streams of revenue, everything digital' so that has always stuck with me."
Toman was in the middle of a move to The States when the COVID news broke. It put paid to his trip and saw him held up in Belfast where he'd gone to visit his mum before the off.
The Taoiseach's announcement paused all of his plans and he got straight on the phone to his clients. "We rang our clients on retainers and said we're going put everything on ice right now, if you can pay March's invoice, brilliant, if you can't, don't worry about it, we'll address all in September," explains Toman.
"I then spoke to my team and said I wasn't going to lay anyone off on furlough because we had work that we need to do within the company on our own podcasts and our own sales funnels, which we had been putting off."
With his plans in place he had no idea what was about to happen next. The phone started ringing for Mother's Day campaigns and social media management and all monies were offered upfront. After the announcement of the new terms of the Trading Online Voucher, delivered through the Local Enterprise Office, things got a whole lot busier for the digital agency.
"That next month was my biggest wage bill I've had yet, we ended up doing so much work - client after client ringing for advice and signing up. We chose not to do twelve-month contracts, given the circumstances we wanted to be much more flexible. It's been absolutely insane; we've had to take on two more people. I've a new person starting next week and I'm looking for someone else."