A number of prominent politicians have failed to win re-election in Northern Ireland, with Alex Attwood, Danny Kennedy, Nelson McCausland and Maurice Morrow all losing their seats.
Long-time activist Eamonn McCann of the People Before Profit tonight lost the seat he memorably clinched last year after decades of unsuccessfully contesting polls.
Mr Kennedy was a minority unionist voice in the Newry & Armagh constituency, and a former regional development minister at Stormont.
A massive swell in voting numbers has largely favoured Sinn Féin.
Mr Kennedy said: "Sometimes when the tide comes in like that, you are washed away."
He is a senior Orangeman who once defied his organisation's ban on attending a Catholic mass to go to the funeral of a murdered police officer.
Mr Attwood was a political Houdini who scraped into a seat repeatedly in the republican stronghold of west Belfast for the SDLP.
He was the first heavy hitter to go during an election in which the reduction in the number of Stormont seats from 108 to 90 made casualties inevitable.
His political rivals in Sinn Féin had vowed to clean up alleged corruption surrounding a botched green energy scheme and accused unionists of disrespecting the Irish language.
Full Assembly Election coverage 
Latest results including breakdown of constituency counts
Mr Attwood said: "When people came out they came out disproportionately for Sinn Féin."
He said the SDLP had consolidated its position.
"Loud voices have been about the politics of the bogeyman on one hand and top dog on the other.
"The argument that we made was the right argument to compete in that noise."
The former Belfast solicitor has been involved in politics since he was a teenager and was first elected 31 years ago.
He recently served as the minister of the environment and the minister for social development on the Northern Ireland Executive.
As a member of the SDLP talks team before the 1998 Good Friday Agreement, he played a key negotiating role on policing, human rights and justice issues.
Mr Kennedy said the reduction in seats favoured the big parties.
"When that Sinn Féin tide came in, it was likely to sweep away one of the unionist seats and that happened."
Mr McCausland is a former DUP minister, having served as minister of culture, arts and leisure and subsequently minister for social development.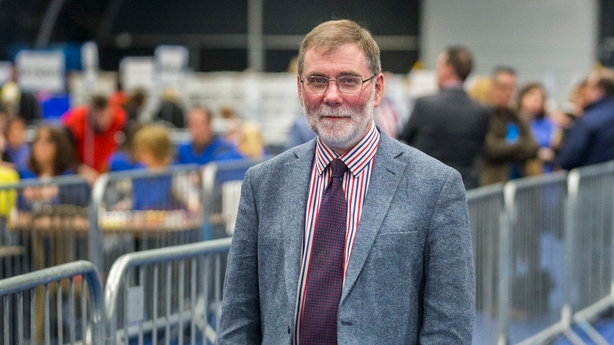 His colleague, Maurice Morrow, the party chairman, lost his seat in Fermanagh and South Tyrone.
He said: "It's 45 years since I first dipped my toe in politics in Northern Ireland but I always knew that nothing would stay the same forever.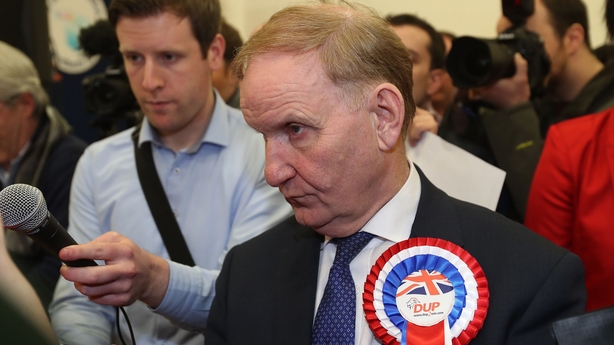 "Change happens and I am on the receiving end of that change."