The seizure of cocaine off the Cork coast and the extent to which organised crime groups work to source drugs in South America may come as a surprise to some members of the public.
However, it will be less of a surprise to members of the Citizens' Assembly which has been hearing about the impact of organised crime on the availability of drugs, including cocaine in Ireland.
Led by Chairperson Paul Reid, 99 randomly chosen members of the public are currently considering legislative, policy and operational changes the State could make to reduce the harmful impact of illicit drugs on society.
Since the military operation off the South Coast, many of those who have featured on the airwaves and in TV bulletins have also presented to the Citizens' Assembly including the Assistant Commissioner Justin Kelly and the retired Garda and former Executive Director of the Maritime Analysis and Operations Centre for Narcotics Michael O'Sullivan.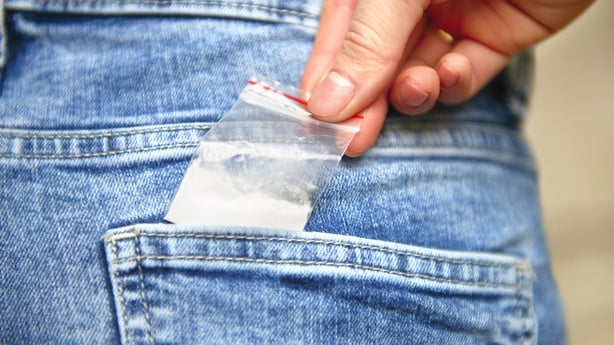 Further expertise from EU and National perspectives were provided last month by Andrew Cunningham of the European Monitoring Centre for Drugs and Drug addiction, as well as Detective Chief Superintendent Seamus Boland.
The Assembly is faced with trying to find a balance between a health-led approach and a criminal justice matter in relation to drugs use in Ireland.
Not one speaker presenting to the Assembly has assured members that their task of coming up with recommendations for the Oireachtas will be easy.
They are constantly reminded that there is no simple solution to "the war on drugs" (which they were also informed is an outdated term).
What is clear from the presentations and statistics presented thus far is that there is no part of society that is drug-free.
It is spread equally in the most deprived and least deprived areas, according to the Health Research Board.
However, the impact on deprived areas is greater due to a lack of support coupled with drug dealing and drug-related intimidation.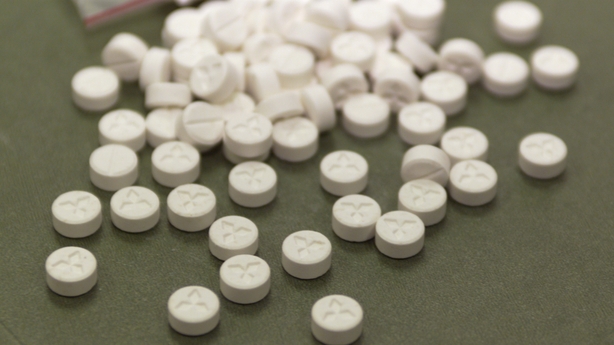 Cannabis, ecstasy and cocaine are the most common drugs that are used Ireland and polydrug use (more than one drug taken at a time) is common.
This week's large seizure of cocaine off Cork shows that the demand for this particular drug is significant.
8% of the population have reported frequent or weekly cocaine use according to the Health Research Board and alarmingly, there was an over fourfold increase in cocaine-related deaths between 2011 and 2020.
According to the former Executive Director of the Maritime Analysis and Operations Centre Michael O'Sullivan, cocaine is purely driven on disposable income.
"People are buying it because they want to and because they can. It's rare you hear health education and warnings about cocaine".
Andrew Cunningham of the European Monitoring for Drugs and Drug Addiction pointed out in September that Europe is a significant market for cocaine.
In 2021, over 1,400 tonnes of cocaine were produced globally, of which 160 tonnes were consumed in the EU. More than 300 tonnes were seized by law enforcement.
This means, according to Mr Cunningham, that just short of 500 tonnes of the global cocaine output was destined for the European drug market.
In the words of retired Garda Michael O'Sullivan - taking drugs out of the hands of criminals cannot be done.
The Assembly has heard that Ireland records relatively high illicit drug use.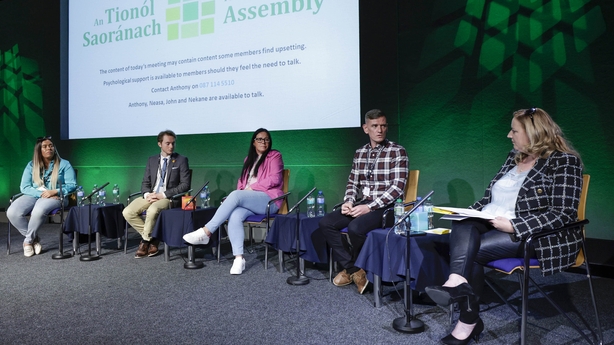 The value of the local cocaine market is estimated between €67.3m and €100.9m, according to 2011 data.
However, Detective Chief Superintendent Seamus Boland offered some good news, that between May 2015 and July 2023, €354m worth of drugs did not reach communities.
The challenge posed for the Assembly is to take the presentations of both sides into consideration before it makes recommendations.
Those working with people in addiction and in communities ravaged by drugs have mainly weighed on the side of the decriminalisation and in some cases the legalisation of drugs in Ireland.
There is an argument for a holistic health-led approach, which Assembly members saw working successfully when they visited Coolmine and Merchants Quay.
However, this requires funding and resources.
One Assembly member received a round of applause when she questioned the point of the Citizens' Assembly on Drugs, when the evidence clearly showed that the funding of treatment services was the issue.
The need for additional resources is also favoured by An Garda Síochána, according to Assistant Commissioner Justin Kelly.
However, he expressed concern to the Assembly at two separate meetings about the legalisation of drugs because he said, "the concerns of An Garda Síochána are based on the implication of the whole of society, not just those who consume".
This week's events will undoubtedly be a topic of discussion amongst assembly members when they meet this weekend for the fifth time in Malahide.