It was that week in the year when politicians crowded into hotel meeting rooms, to refine their political message.
In many ways, it is akin to a pre-season football session minus the torturous task of having to emerge lean and fit.
Instead, the objective is to conjure up a sound bite or a political promise that will propel a party to lofty support levels this winter.
Accordingly, there were hints about mortgage interest relief, child benefit payments beyond the age of 18 for school-goers, and most likely no further excise hikes on petrol and diesel.
What was even more noteworthy though was that unavoidable sense pervading the party gatherings that election time is nearing.
Indeed, Mayo TD Michael Ring had to leave the Fine Gael meeting a little early to attend funerals in his constituency.
"There's no votes for me here," he said as he took leave of his policy-pondering colleagues.
But there were some election preparations under way at the Fine Gael meeting.
Simon Harris, Simon Coveney and Damien English are all set to have roles in getting the party ready for the electoral contests ahead.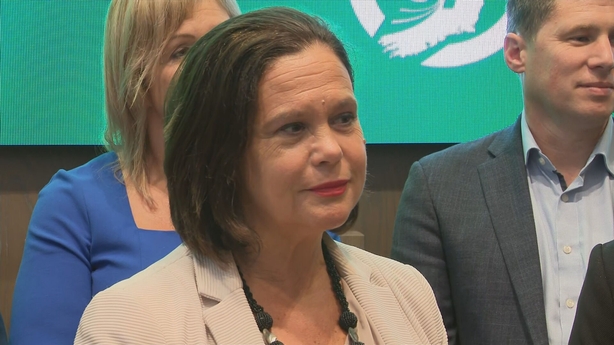 The Taoiseach dismissed any notion that a spell in opposition can benefit a party after many years in Government.
To illustrate the point, he cited Fine Gael's years in the wilderness between 1997 and 2011 and from 1932 to 1948.
The Sinn Féin leader too said her party was on an election footing.
Add to that Mary Lou McDonald's commitment that she is willing to talk to all parties about forming a government after the next election.
Admittedly, she did preface that remark by saying it would be better to have a government without either Fianna Fáil or Fine Gael.
The latter seems intent on upholding its promise that it would not share power with Sinn Féin.
Leo Varadkar stressed that his sending flowers to Ms McDonald when she was ill during the summer, was not a political gesture aimed at forging new alliances.
The Taoiseach explained that he had known Ms McDonald for more than 20 years and they once lived within "a stone's throw from each other" in the Dublin suburb of Castleknock.
Both were then political neophytes, often attending local community meetings where no more than a dozen people would turn up to hear their views.
It is all very different now, but those early days of toil in the political field have not laid the foundation for a future coalition it seems.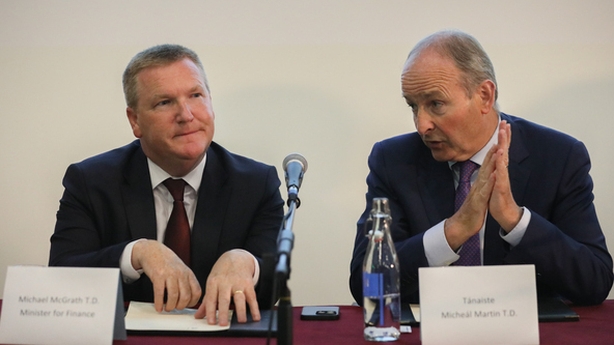 Indeed, Higher Education Minister Simon Harris later sought to enlighten the media on the difference between human and political gestures, and why they should not be confused.
One thing is already clear after the party gatherings and it is that Sinn Féin has drawn up some negotiating red lines.
For instance, the party wants the housing portfolio in any new Government.
But who might such discussions take place with?
When asked for his thoughts on the subject this week the Fianna Fáil leader was acerbic in his commentary.
Micheál Martin believes there is a "huge incompatibility" between Fianna Fáil and Sinn Féin and he branded that party "anti-enterprise" and "anti-European."
Perhaps more pertinently though, he predicted a "fragmented situation" after the next general election.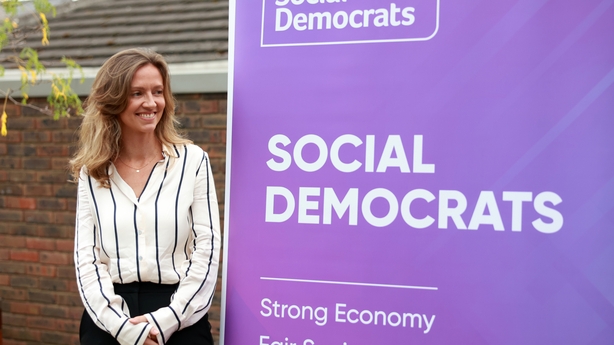 Crucially, in that context, he did not utter a categoric rejection of the concept of the two parties sharing power.
As one wry observer watching put it, "I think Micheál will dance with Mary Lou."
There is also the possibility that Mr Martin could be ensconced in a powerful EU post at the time of the next election.
Such a move would surely heighten the chances of the two parties forming a Government.
Significantly, there was an unambiguous message from Social Democrats leader Holly Cairns this week that her party wants to be in Government after the next election.
It is a signal that has been noted by other parties and it could well have an influential bearing on the shape of a future Government.
Ditto, the electorate's response to the Green Party's contention that it has been the country's most effective smaller Government party.
The Green Party leader Eamon Ryan feels that voters will keep his party in a pivotal position given that "the planet is burning."
It all means that when the Dáil returns on Wednesday afternoon there will be many restive TDs thinking about the electoral battles ahead.