The point that many are making about the new record immigration figures in the UK is that the Conservative government had promised to reduce the numbers.
It was a major factor in the Brexit vote and the expectation was – even among experts – that it would lead to less immigration.
Yet the latest estimated figure for last year is 606,000, up from 504,000 in November which was itself a record at the time.
It is almost double the 323,000 who arrived in the year before the Brexit referendum and that was regarded as a peak at the time.
The constituency of Barking and Dagenham in the East of London voted 62% Leave in 2016 and many passersby there felt the government had failed to keep its promise of reducing immigration.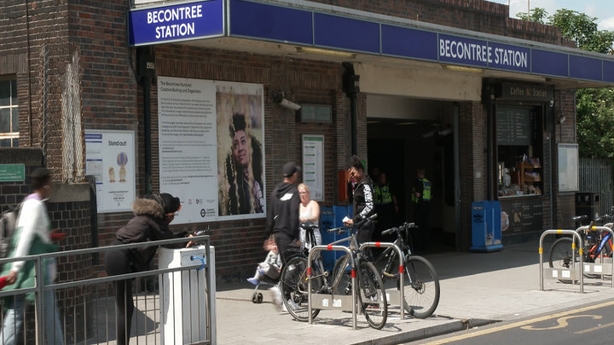 The area has undergone significant demographic change over the past 10 years and at one stage made national headlines for electing BNP councillors. That voting trend proved to be short-lived.
But concerns about the impact of immigration remain. One 51-year-old man said he is looking for a job. He does not believe he will be successful given that there are so many younger migrants with better training.
Some are concerned about the pressure on housing and medical services. Others are resigned, with one woman saying "it doesn't matter what we think so why worry about it".
Rishi Sunak's government is now under attack from the Left and the Right over the issue.
During Prime Minister's Questions, Labour leader Keir Starmer was able to criticise the government for a failure to deliver on a promise.
Former UKIP leader Nigel Farage described the situation as a "total breach of trust".
According to Jonathan Portes, Professor of Economics at Kings College London, what has happened is that the post-Brexit visa scheme turned out to be successful.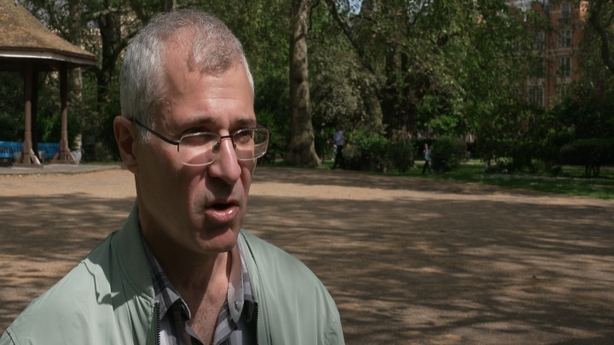 He said Brexiteers wanted to replace low-skill migration with higher skilled applicants for specified jobs and that has been achieved.
He says the new visa system has made it easier for non-EU citizens to come to the UK especially in high-paid positions in Information, Technology and Communications and for shortages in Health and Care.
Their numbers have risen more than the numbers of EU citizens have fallen since the end of free movement.
"I think the new system is operating more or less as Vote Leave promised. That is, it is re-orientating migration away from lower skilled people in Europe to higher skilled people outside Europe".
However, he admits that the numbers arriving have caught people by surprise, including experts like himself.
The government has responded to the latest figures by introducing new restrictions. Students below the level of PhD will not now be allowed to bring their families with them to come to Britain.
This is in response to the numbers of such relatives increasing from 16,000 in 2019 to 136,000 last year.
But there is an internal row within the cabinet with Home Secretary Suella Braverman pushing for more restrictions to bring down the numbers as promised while others like Chancellor of the Exchequer Jeremey Hunt resisting her because immigration helps economic growth.
However, it remains to be seen what the general public thinks as attitudes to immigration have softened a lot in recent years.
The proportion which sees immigration as having a positive effect has increased from just 19% in 2011 to 48% in 2019 according to IPSOS MORI polling.
Meanwhile those taking a negative view went down from 64% to 26%.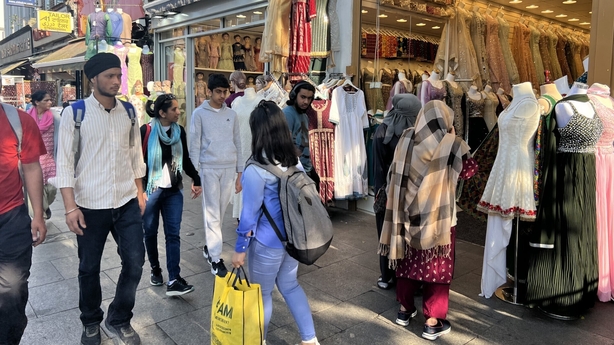 In Southall in the West of London, which is the centre of the Indian community in London, the mood seems more upbeat.
They are now the largest migrant group in Britain with just under 900,000 people born in India now living in there. The total Indian diaspora is estimated at 1.8 million.
Adamya Raj who works as a Civil and Commercial Mediator says the upsurge in numbers is because of job shortages in specific areas.
"Skills that Indian people have like working in a care home, doctors, engineers this is basically where Indians and all their knowledge thrive," she said.
They are also attracted by the similarity of the culture given the colonial history of the two countries.
"People want to see if the life and culture and freedom is better here".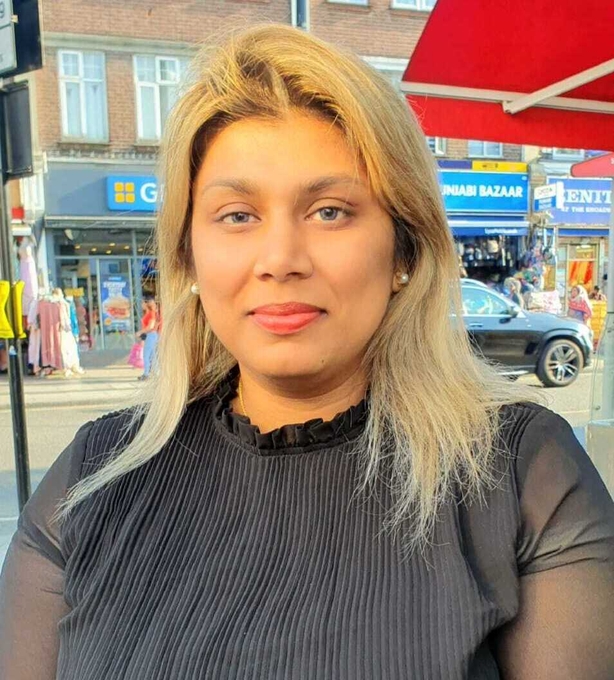 She says many come as students and are quite happy to return to India after their experience especially those who are from wealthy backgrounds and are in low-paid jobs in Britain.
The Office for National Statistics says that the inward migration numbers started to level off towards the end of the year partly because of students returning back to their countries of origin.
There are other factors such as people arriving from Ukraine and Hong Kong that have temporarily boosted numbers.
Prof Portes says given all these factors he expects migration numbers to go down this year.
This will help Prime Minister Rishi Sunak who has said that migration numbers are too high and has promised to reduce them.
He was careful not to set a target but it seems that he can safely promise that the numbers will be lowered.
However, problems remain in the economy with worker shortages in hospitality, accommodation and transport.
These are positions that were filled by freedom of movement with Europe.
That means that the internal Tory row between the hardline Brexiteers and those who want economic growth is set to continue.