Taoiseach Leo Varadkar admits the housing crisis is the biggest challenge facing the Government.
Minister for Housing Darragh O'Brien argues the Coalition is getting on top of the problem.
But the State has missed its target for social homes and homelessness figures are relentlessly rising despite the imposition of a temporary ban on evictions.
Tommy Meskill assesses the prospects for the Government's hopes of fixing the crisis.
---
Housing outlook unlikely to significantly improve this year
The Minister for Housing insisted last week that Ireland was "turning a corner" in its effort to tackle the housing crisis.
Darragh O'Brien told reporters that his department was seeking to exceed 30,000 homes next year, building towards 40,000 towards the end of the decade.
He warned that construction capacity is a problem.
"You'd love to be able to click your fingers and have 40,000 homes built in a year, like next year. There isn't the capacity to do that but we're moving in that direction," he told reporters outside the Custom House.
However, not everyone shares his concerns around construction capacity.
"No, I don't agree," asserts Michael O'Flynn, a property developer.
"We're an industry that has always responded," he adds, insisting that with the right environment and Government supports, the construction industry could quickly ramp up to 40,000 units per annum.
However, there are several problems facing the delivery of houses at present according to the Cork developer.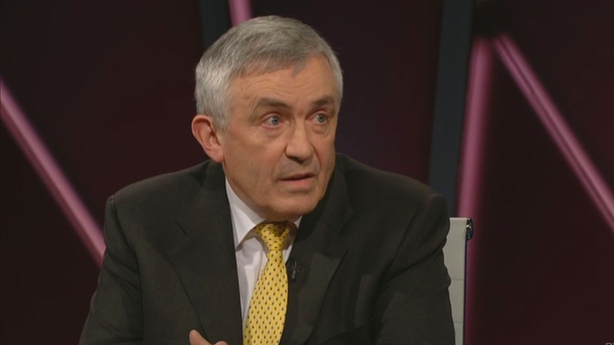 In the first instance, Mr O'Flynn believes that Housing for All targets are too low.
He is also calling for an increase in zoned land and believes that Government needs to improve incentives.
If you want to bring down prices, O'Flynn argues a VAT cut is required for developers.
The planning logjam at An Bord Pleanála is also something that he sees as a problem in terms of delivery.
And targets in the National Planning Framework, for 40% of new housing to be on built on infill or brownfield sites, also present challenges for him and other developers he says.
Overall, the financial viability of projects is a significant issue for Michael O'Flynn. He was speaking in his capacity as CEO of his construction company, the O'Flynn Group.
Mr O'Flynn is also a member of the Housing Commission, which was established by the Department of Housing to assess housing need and requirements.
The Commission has conducted research suggesting that between 42,000 to 62,000 homes are needed per year up to 2050.
---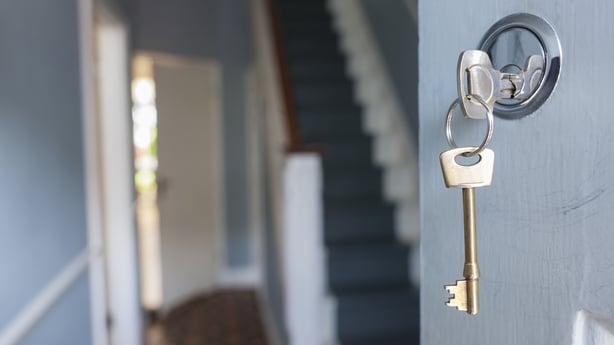 Housing targets
John McCartney, Head of Research at BNP Paribas Real Estate, says that housing targets need to be taken with a "pinch of salt".
Recent media reports have pointed to the need to increase targets contained in the Government's Housing for All Plan.
"It is difficult to get all this right even in the short run, never mind 30 years into the future," he says.
He points to ESRI research conducted in 2020, which has helped the Government develop the Housing for All targets. He believes that it's one of the more reliable studies.
"The ESRI research was conducted, and peer reviewed," John McCartney explains.
In terms of affordability over the coming year, it would appear as though no significant change is on the cards for prospective home buyers over the coming months.
McCartney has sympathy with the Government on this issue.
"There are only two ways to address [affordability]. One is to reduce house prices, but this runs the risk of eroding voters' housing equity. So, the main thrust of policy has gone behind the alternative approach of making high prices affordable to buyers and renters, through direct and indirect subsidies.
"Many economists would say they also drive-up prices, and there are clearly huge implications for the public finances. But these measures do help to meet households' immediate needs and the higher prices also help to get more homes built," he says.
---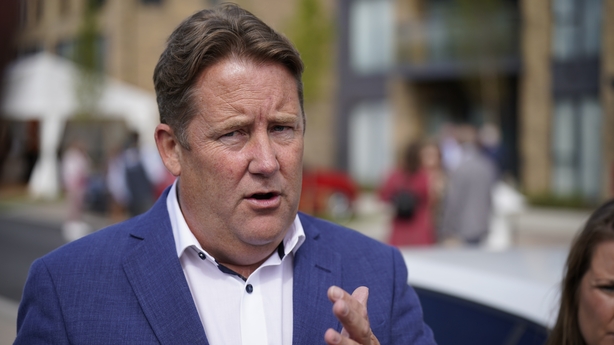 Homeless figures
One target that the Government did not meet last year was social housing delivery.
Minister Darragh O'Brien has hinted that he expects final figures to show around 7,000-8,000 social homes were delivered last year. This is below the target of 10,500 social housing new builds.
Homeless figures broke records again last December, a month that usually sees figures drop. This increase in homelessness also happened while the moratorium on evictions was in place. This moratorium is due to be phased out from the end of March, Government will have to decide whether to extend it or not.
There is a strong belief among Opposition parties that this measure, however unpopular with landlords, is keeping people out of homelessness. The trend of landlords exiting the market is presenting significant challenges for the rental sector.
Wayne Stanley, Executive Director of the Simon Communities of Ireland, says it's hard to measure what impact the moratorium on evictions is having. It usually takes time for people to end up being accounted for in official homeless figures. People initially often fall into the "hidden homeless" bracket, relying on the support of family and friends, before ultimately ending up being homeless.
He warns that if the moratorium were to be lifted, much preparatory work would have to be done in advance to soften the blow.
The charity wants to see a significant increase in Local Authorities purchasing homes with tenants at risk of homelessness in situ. This has been a policy for some time but hasn't been embraced in a major way, with figures at the end of the first quarter of 2023 likely to show that around 200-400 such homes were purchased last year.
The ultimate answer, however, lies in new social housing delivery, which is currently well below what is needed.
In the meantime, a change in social housing allocation policy, to favour those that are homeless, is also being called for by the Simon Communities.
Wayne Stanley praises the Government for its increased focused on the issue of vacancy, which he believes is an untapped resource.
---
Outlook
Housing delivery has been increasing over the past few years, however, it's still short of what is required. Prices remain stubbornly high for renters and buyers. The current situation is bleak for many.
Many in Government and in the construction industry believe that the 2023 target of 29,000 new home deliveries could well be achieved, if not passed.
But prices are unlikely to fall, and the undersupply of homes is set to continue.
The housing crisis is still likely to loom large on the political agenda throughout 2023 and beyond.