The Government's massive €11bn Budget last October ushered in a raft of new cost-of-living supports for households and businesses. But many were temporary and are due to expire at the end of February.
Cabinet ministers have repeatedly promised that these will be reviewed before then and that there will be no cliff edge. But that pledge has a caveat - while some will be extended, not all will be prolonged, according to Taoiseach Leo Varadkar.
"We will work out which measure we can continue and which ones we can't. We will try to do that as quickly as possible, in the next couple of weeks, so that people have certainty long before the end of February."
Political attention is turning to this deadline with Sinn Féin leader Mary Lou McDonald pressing the point in the Dáil this week warning of a looming "perfect storm" as measures run out.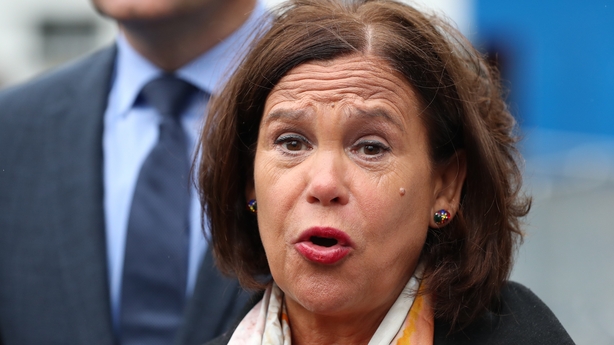 "After two years of being hammered by soaring living costs, households need clarity and certainty about what is going to happen next. They need that clarity and certainty from the Taoiseach now. He has said there will be no cliff edge but people need to see the plan."
This refocusing of political attention on the cost of living comes as the rate of inflation has eased slightly. But prices are still high - squeezing incomes and reducing buying power. In addition, interest rate hikes have continued, with another 0.5% jump expected to be agreed by the ECB in the coming week.
Ahead of that move, Sinn Féin has opened up a new front in the debate by calling for the reintroduction of mortgage interest relief.
So as February approaches, what are the policy decisions to be considered?
Electricity credits
Soaring energy bills have been eased by €600 of electricity credits announced in the Budget. These are being dispersed in three €200 instalments, with the final reduction appearing on March/April bills.
Ministers have always insisted that these credits will be kept under review with indications that more could be forthcoming if bills remain high.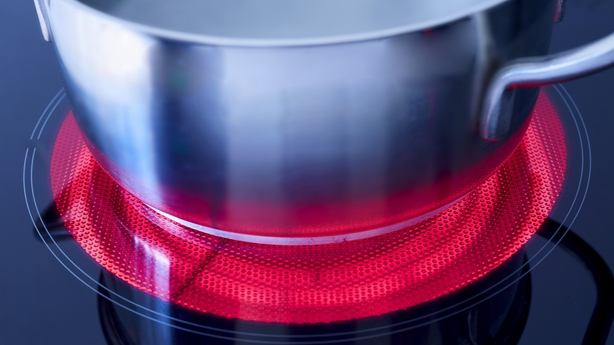 In recent weeks, wholesale gas prices have fallen back from historic peaks. This means energy bills should come down in the future but this will take time as suppliers have hedged to cover fluctuations.
The Government says it is acutely aware of the pressure from rocketing bills so the door appears to be open for one more credit to cover the end of the cold weather.
VAT cut for energy bills
The VAT cut on electricity and gas bills was introduced last May partly as a political response to the row over the carbon tax increase. The move allowed the Government to maintain the principle of carbon tax hikes while insisting that it was being offset elsewhere.
The tax reduction from 13.5% to 9% is also due to expire at the end of February. Aontú leader Peadar Tóibín highlighted this in the Dáil along with figures illustrating that despite the cut, the State VAT take on electricity jumped 40% last year to €381m.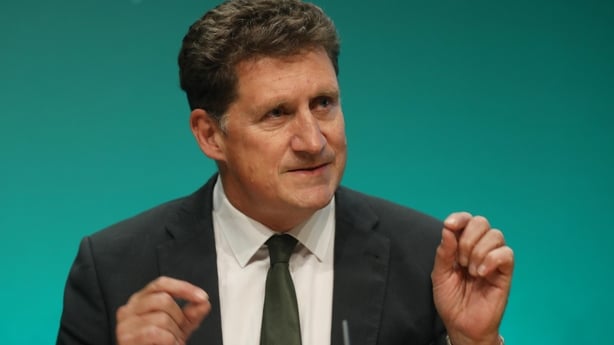 In response, Minister for the Environment Eamon Ryan appeared to hint that the cut would not be extended pointing to the need for a stable tax base. But while that may be the position of the Green Party, the three coalition leaders will have to come to a joint decision.
Excise duty
Last March, the Government cut excise duty by 20c per litre on petrol and by 15c per litre on diesel as the war in Ukraine drove prices to record levels at forecourts around the country.
This has already been extended once and is now due to run out on 28 February. In recent months, the price at the pumps has fallen significantly, fuelling speculation that excise will return to its original level.
Minister Ryan has repeatedly said he expects the cut to be reversed. However, it's understood that his view is not shared across the Government with others concerned about the political sensitivity of removing a cut that would lead to a very visible price hike at the pumps.
VAT reduction for tourism and hospitality
This is set to be a key battleground with lobby groups pushing hard for retention of the rate. They were disappointed to not get an extension in the Budget but took comfort from the fact that the temporary cut would not expire until February leaving hope for its continuation.
Since November 2020, the VAT rate for hotels, restaurants, hairdressers and other services has been reduced from 13.5% to 9%. This was to help several industries decimated by the pandemic.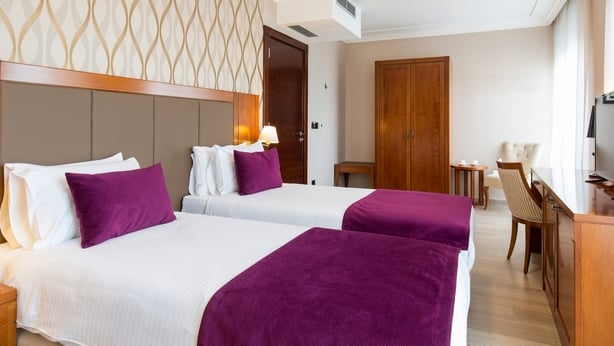 It has been extended twice since then, but former minister for finance Paschal Donohoe stressed at the time of the recent Budget that it would return to the usual rate from 1 March 2023.
Several other Cabinet members have indicated they are not in favour of retaining the cut with accusations of hotels engaging in price gouging. But Minister for Tourism Catherine Martin has publicly given her backing for retaining the rate underlining that she is batting for the sector.
It looks like the Government will call time on this cut while highlighting that it was intended as a Covid response.
Other measures
In addition to all these measures, the moratorium on electricity and gas disconnections also runs out at the end of February for most customers.
And the ban on evictions is due to expire at the end of March. This poses a major headache for the Government as it will feed into ever increasing homelessness figures.
However, Minister for Housing Darragh O'Brien has said there will be no cliff edge here either as the ban lapses in stages until June depending on the length of tenancy and notice periods.
And business groups are already calling for the extension of the Temporary Business Energy Support Scheme (TBESS) which helps with energy bills. It is also due to run only until the end of February.
When will decisions be made?
There is an expectation that decisions will have to be taken in the next two to three weeks in order to bring clarity well before the end of February.
Ministers will evaluate the measures in the teeth of resistance from the Opposition and some of its own backbenchers.
But with some supports certain to end, the Government is likely to recall the old political adage that it's much easier to give something out than to take it away.