Housing remains the number one challenge for the Government but despite record investment, the outlook is poor.
Taoiseach Leo Varadkar has been redoubling efforts to show that the coalition is determined to tackle the problem.
But this week's Housing Seminar was quickly dismissed by the Opposition as a talking shop and an admission of failure.
The renewed focus comes at a time of increasing pessimism at the top level of Government, where many believe real progress will not be made within its lifetime.
That's because the three-party coalition has at most two years to run.
However, senior ministers want to be election-ready for the second half of 2024.
This leaves just 18 months to make a difference - a challenge deemed impossible by one Cabinet member who confided recently that the complicated jigsaw of policy responses will not turn the tide.
In contrast, there is a view that the impact of the rising cost-of-living can be dealt with and greatly eased by money.
And that is certainly not in short supply as demonstrated by news of the State's €5bn surplus last year.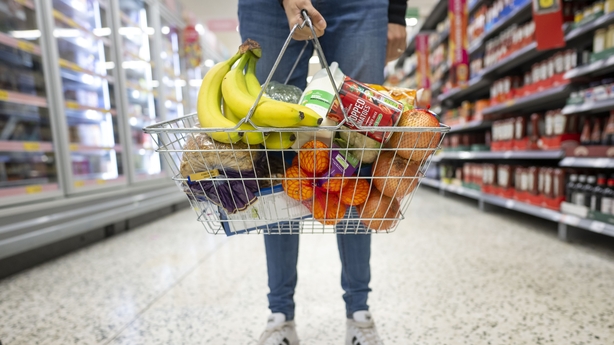 This means it's very likely there will be more help to tackle inflation, with decisions set for the end of February.
It hasn't gone unnoticed either that overall coalition support has received a bounce in various opinion polls and this has been ascribed to the largesse of recent months.
But housing is much thornier.
Deployment of the massive €4bn annual investment under Housing for All may not be enough.
Even reaching that amount of annual spend has proven difficult in the first full year of the plan.
The bigger issue, though, is that money alone cannot solve the problem.
Right now, all the housing data seems to be going in the wrong direction.
Homelessness figures reaching new monthly highs, house prices still climbing and too few houses are being built.
Supply is seen as the panacea that will lead to relief for renters, buyers and especially those homeless right now.
To reach the scale required, that supply must come from new homes rather than acquisitions.
However, a raft of indicators have underlined the crisis in construction of new homes.
Commencements are down, apartment planning permissions have plunged and construction indices have illustrated a drop off in house building.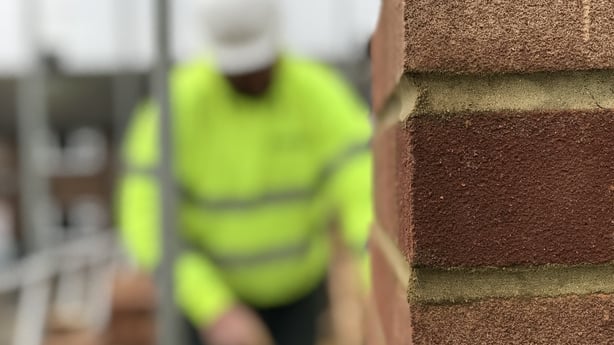 The slowdown reflects the soaring cost of construction, meaning there is a viability gap for developers.
The Government is attempting to bridge that gap with various schemes including the €450m Croí Cónaithe fund to support the development of apartments in cities.
Whether these will work remains to be seen.
But the upshot is that while 2022's target of 24,600 new homes will be exceeded, the targets for 2023 and 2024 are unlikely to be met.
Estate agent Lisney said this week that it expects the supply of new homes to drop off from the middle of this year.
In addition, the Government has already conceded that its housing targets are too low and are based on outdated population figures.
This all leads to the sinking realisation that the massive housing shortage is set to be prolonged.
Another looming problem is the expiry of the winter eviction ban on 31 March.
This raises the spectre of many more people becoming homeless in just a few weeks.
When the ban was introduced, the opposition said it must be accompanied by a renewed effort to increase housing supply, otherwise the move was just kicking the can down the road.
However, that ramping up does not appear to have happened.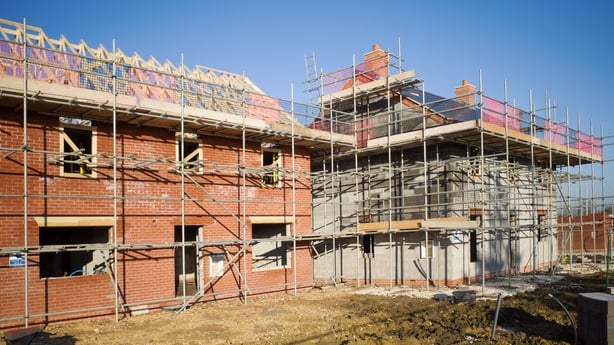 Housing Minister Darragh O'Brien has insisted there will be no "cliff edge" on 31 March because the expiry of the ban is staggered until June depending on length of tenancies and notice periods.
But the already rising homelessness figures will be watched closely.
In order to tackle the deepening crisis, some in Government have been pushing for tax breaks for developers.
The argument goes that if a developer is sitting on an unused asset, you can incentivise them to use the land by making it more affordable to develop.
Enterprise Minister Simon Coveney reportedly expanded on this at one Fine Gael parliamentary party meeting.
Reducing VAT on materials or targeted cuts to encourage apartment building are two potential measures being bandied about.
But there is a clear split in the coalition on moving forward with policies reminiscent of those blamed for contributing to the crash.
For Fianna Fáil, this is toxic territory which would allow the opposition to reheat the barbs about the politics of the Galway tent.
The minister now in charge of tax policy, Michael McGrath, appeared to pour cold water on the idea recently when he said that it was a sensitive area which should not be speculated upon. Instead, he pointed to the massive investment under Housing for All.
Both Mr McGrath and Tánaiste Micheál Martin have stressed that the Croí Cónaithe scheme is the mechanism to bridge viability.
But Fine Gael leader Leo Varadkar told reporters this week that such tax measures were not "off the table".
He has previously said that the Department of Finance should have a more open mind on tax breaks to make housing developments more viable.
Sinn Féin has already dismissed Croí Conaithe as a "crazy scheme to line the pockets of developers in a style similar to last time Fianna Fáil were in government".
With such an ideological chasm, it is difficult to see the coalition agreeing on such a radical intervention. Instead, it will hope that various schemes already underway yield results.
But the omens are not good.