With the coalition Government poised to switch top Cabinet positions in December, the delicate question of Paschal Donohoe's role as president of the Eurogroup will be on the agenda of next Monday's meeting of eurozone finance ministers in Brussels.
The issue has caused tension in Government and unease in the eurozone. In the teeth of a series of crises, capitals would rather avoid a potentially divisive election for a new eurogroup president that might be necessitated by the coalition arrangement.
As well as Leo Varadkar becoming Taoiseach, Fianna Fáil's Micheal McGrath is due to replace Donohoe as Minister for Finance.
According to precedent, the president of the eurogroup is elected as a person who commands the trust of the other 18 finance ministers, not as a representative of a member state.
That means the position of president would not automatically go to McGrath when he takes over as finance minister.
If, as expected, Donohoe takes McGrath's position at the Department of Public Expenditure and Reform, he could in theory stay on as Eurogroup president because it is an economic portfolio.
Neither France's Bruno Le Maire nor Spain's Nadia María Calviño are finance ministers, but they still attend Eurogroup meetings.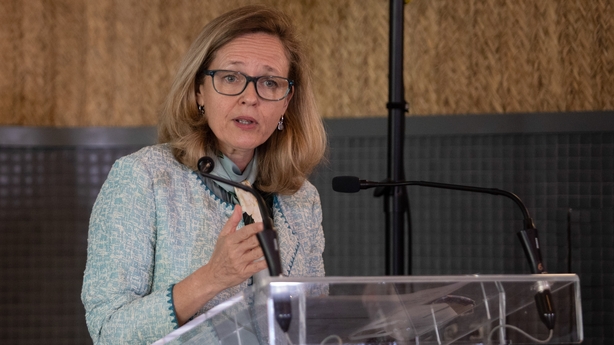 Yet, convention also suggests that a eurozone country cannot have two ministers around the Eurogroup table (with Donohoe in the chair, Ireland's interests have been represented by Gary Tobin, Assistant Secretary at the Department of Finance).
That means there has been a question mark over Donohoe's ability to seek a second term, when his mandate is up in December.
Getting clarity is not straightforward as the rules governing the eurogroup are both short and general.
Protocol 14 of Lisbon Treaty Article 137 simply states that "the Ministers of the Member States whose currency is the euro shall elect a president for two-and-a-half years, by a majority of those Member States."
The risk for the Irish Government has been that if McGrath became finance minister, Ireland would have to forgo the coveted eurogroup position.
It has been clear that Fianna Fáil expects the switch in roles to be honoured, and that McGrath fully expects to be seated at the eurogroup table.
Despite the delicate nature of this conundrum, last night the Government announced they were nominating Paschal Donohoe for a second term as president of the Eurogroup.
A spokesperson said, without mentioning McGrath by name, that "the Irish Minister for Finance will represent Ireland and will attend Eurogroup and ECOFIN meetings".
He added: "If he is re-elected, Minister Donohoe will carry out his duties as President of the Eurogroup, as Minister for Public Enterprise and Reform."
Will other eurozone members agree to this?
Donohoe's term is up before mid-January and other potential candidates would have until the 5 December Eurogroup meeting to put their names forward.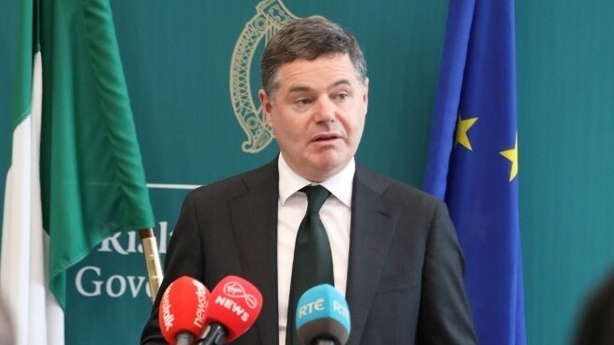 Before the issue of the coalition deal entered the frame it was seen as unlikely that Donohoe would be challenged.
He is widely seen as having played a formidable role since his election on 13 July 2020. In short, officials and member states want him to stay in the job.
"He's the best Eurogroup president we've had," says one European Commission official.
Donohoe's victory in the summer of 2020 was a surprise, and it was a divisive contest. He narrowly defeated Calviño, the heavyweight Spanish contender, who was said to have been bitterly disappointed.
He is regarded as having won the pivotal support of small member states within the eurozone in order to secure the position.
Despite that, officials say that Donohoe has managed to unite small and big members of the single currency through a blend of hard work, personal empathy and a rigidly impartial stance on the issues.
"There's a lot of appreciation of what he's doing and how he's doing it," says a senior EU official. "It's his willingness to spend time and energy on issues. Also, he's even handed. He is an Irishman who is a very sympathetic person. He is highly respected. So most would want him to stay."
It has been a trying period.
Donohoe got the job when the eurozone was riven by bitter exchanges between the so-called "frugals", in particular the Netherlands and Austria, and more "solidarity"-minded countries, such as France and Italy, over the €1 trillion Covid Recovery and Reslience Fund (RRF), and how much should be through loans and how much through grants.
While the EU agreed that capitals could spend and borrow more in order to reboot the European post-Covid economy, and prepare to meet tough climate goals, a major debate was looming over how strict the Stability and Growth Pact (SGP), which governs eurozone spending rules, should be.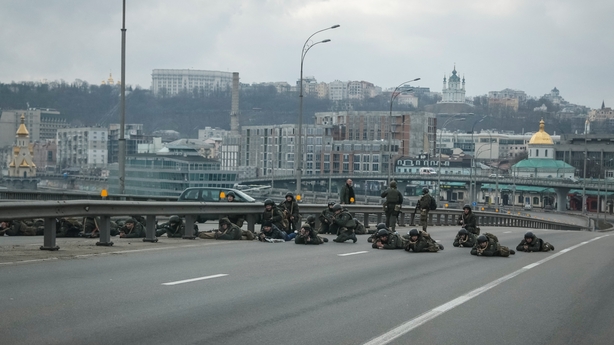 Then just as the Covid recovery was starting to take shape, Russia invaded Ukraine and plunged the EU into an energy crisis which would have a serious impact on national budgets.
The Eurogroup is now grappling with a cost of living crisis, rising inflation and interest rates, and an ongoing challenge in funding Ukraine.
Donohoe is seen as having handled the extremely challenging agenda well. Ireland's travails over a global corporate tax agreement do not appear to have complicated his role, with one senior official pointing out that he assiduously reminded his audience that he was speaking as Ireland's Minister for Finance - and not Eurogroup president - when addressing the corporate tax issue.
One of the biggest challenges was trying to get agreement from member states on completing the EU's banking union, an effort that fell short this summer.
One source wondered how Donohoe slept, so much effort had he seemed to be putting into securing a deal.
Despite not getting the deal, the final meeting was marked more by admiration at Donohoe's efforts, rather than any sense of failure.
Indeed, the role of Eurogroup president is more about managing problems than lifting trophies. A senior official described the role as one of managing chaos and the avoidance of failure.
It is no surprise that eurozone finance ministers have not been relishing the prospect of an election in December to replace Donohoe.
Could they bend the rules to allow Donohoe to remain in the post while having McGrath representing Ireland's position?
Again, the rules are not a great guide. The Eurogroup is an informal body which does not take legal decisions which are applicable in eurozone member states. So, if 18 other finance ministers agree that Ireland could have two ministers around the table then that can happen.
In 2018, when the Dutch government fell, finance minister Jeroen Dijsselbloem was allowed to serve out the final four months of his second term as Eurogroup president.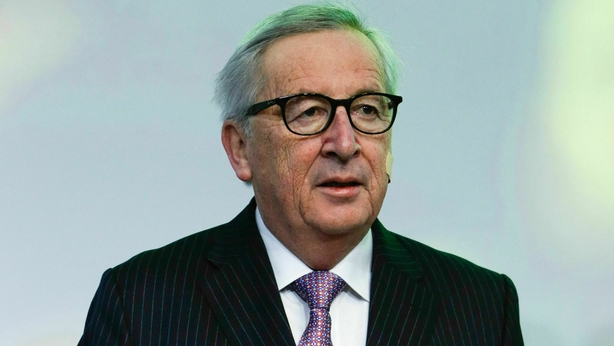 The precedent of Jean-Claude Juncker, the former European Commission president, is often mentioned.
He was the first full-time president of the Eurogroup from 2006 until 2013 at a time when he was also prime minister of Luxembourg. His finance minister also sat at the eurogroup table.
"There's no precedent for having two ministers," said one source. "Juncker had a finance minister but he was also prime minister and budget minister. The finance minister was from the same party, and there was a clear hierarchy between them."
It's understood that the legal services of the Council of the European Union, which represents member states, have indicated there is no legal impediment for Ireland to have two ministers around the table.
Ahead of Monday's Eurogroup meeting, it is not clear how eurozone capitals will respond to the idea of bending convention to facilitate an Irish coalition deal.
"I can't yet fully see the ramifications of what such a move might do to a sitting president," says a diplomat from an influential member state which backed Donohoe's candidacy in 2020.
"That is something we would look at carefully. Were this to be a normal re-election campaign, where he would remain as finance minister, he, as a person, would have our support. But we would have to look at the procedure to see whether it might have any unwanted side-effects in the long term."
It's understood that Donohoe has been privately testing the water in some member states and has been given assurances that the "two ministers" arrangement could be facilitated.
So far, no candidate has come forward to challenge Donohoe. If that remains the case after Monday then the chances of Ireland - and Donohoe - retaining the Eurogroup presidency post will be enhanced.
But the picture will only become truly clear by 5 December when final nominations must be in.