On a week when a shopowner spoke about crying when an electricity bill of €20,000 landed in the post, it was all a bit unseemly, as one minister pointed out with an eye-roll, to be talking about big jobs in Europe.
The tussle over whether Paschal Donohoe should be given free rein to stay on as Minister for Finance, in order to hold onto his position as head of the Eurogroup, provided a bit of political soap opera to take the edge off what was a tense start to the new Dáil term.
But it has left a bad taste for many TDs from both Fine Gael and Fianna Fáil, setting the stage for what could be a mistrustful and acrimonious "big switch" due on 15 December. On that date, half way into the coalition's term, the position of Taoiseach will rotate from Micheál Martin to Leo Varadkar, instigating a wider cabinet reshuffle.
.....attention will turn to the bigger part of the jigsaw: what Micheál Martin will do next.
The finance portfolio was also due to be swapped as part of the arrangement. But doubt was cast on this when the Fine Gael leader raised the prospect of Minister Donohoe staying put as finance minister, so that he could take a second term at the helm of the EU's most powerful economic policy setting body.
"The presidency of the Eurogroup is probably the most important position that any Irish man or woman holds at the moment in the world," Mr Varadkar said boldly.
"I don't think there is any country in Europe that wouldn't like to get that role from us if they could."
This was slapped down by the Taoiseach, who said that "parity of esteem" underpinned the relationship between both parties, laying down a marker that the rotation would go ahead – with Fianna Fáil's Michael McGrath most likely to move from Public Expenditure and Reform, to Finance.
Mr Varadkar doubled down, suggesting that Mr Donohoe could still stay on as president of the Eurogroup if he becomes minister for Public Expenditure and Reform. This in turn has only served to harden the view in Fianna Fáil that Minister McGrath would not be left standing outside the door when other finance ministers of the Eurozone meet.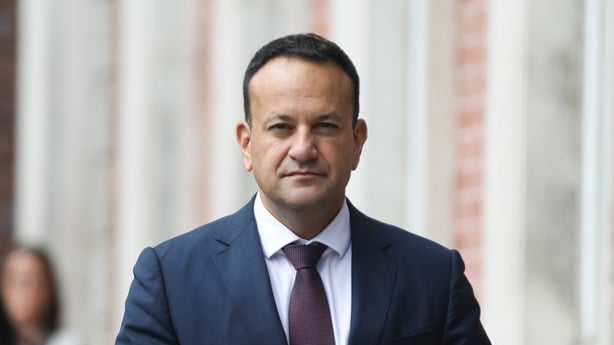 The episode has left many in Fianna Fáil thinking that this was another case of Leo Varadkar pushing his luck: seeking to negotiate publicly and undermine his coalition partners. But even in Fine Gael there was little sympathy for the stance that was seen as something of an indulgency by its most senior ministers.
"To be saying, in the middle of a cost-of-living crisis, that Fine Gael are the only ones who can be trusted with finance? That is the sort of arrogance that has the party where it is," said one unimpressed TD. Others questioned if there was some longer-term positioning at play.
There is also a school of thought within the party that a different approach to finance would be no harm if the party is to refresh its image between now and the next election.
"I'm not sure too many would be ecstatic about the same approach continuing for a new more years, particularly when Michael McGrath prefers spending money," said one senior figure.
Either way, the issue now appears to be settled – even if Fine Gael has not yet conceded as much. This means attention will turn to the bigger part of the jigsaw: what Micheál Martin will do next.
Although he is keeping his counsel on his next move, it is widely anticipated in government circles that Mr Martin will move to foreign affairs – a brief he previously held between 2008 and 2011.
This would be one of the more prestigious portfolios available and would allow him to enhance Fianna Fáil's role when it comes to issues around Northern Ireland and the Protocol (incidentally, this is something that is also feeding into the consideration of allowing former Taoiseach, Bertie Ahern, to be readmitted to the party).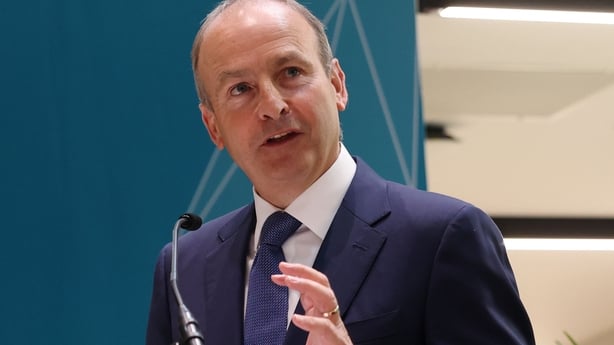 Mr Martin has also spoken passionately about Ireland's role in pushing for human rights and equality globally, recently telling The Meaning of Life with Joe Duffy that: "Ireland has been a good voice internationally and to me, it means something to advance that."
....cabinet reshuffles always have the potential to put noses out of joint and can be fraught with risk.
There has been some talk in Leinster House that such a move would give his would-be detractors too many opportunities to plot against him while he was out of the country. But there is a contrary view that it could in fact ease the leadership transfer in his party by paving the way for him to take up the role as EU Commissioner when it comes up in 2024 (and is Fianna Fáil's call under the current arrangement.)
While foreign affairs would be a big portfolio for Fine Gael to give up, there is an understanding between the parties that their respective leaders would get to pick their position when they are not Taoiseach. The incumbent, Simon Coveney, appeared to acknowledge as much when asked on RTÉ's Morning Ireland on Friday if he would be willing to vacate the role if Mr Martin so desired.
"I would have no choice but to do that," he said.
The leaders of the three coalition parties will have the need to maintain stability to the forefront of their mind.
Nonetheless, it would have the domino effect of a wider reshuffle. And it is that particular piece of the jigsaw that holds the most risk for relations, not just between Fianna Fáil and Fine Gael, but within the respective parties.
Within Fine Gael there is a view (mostly coming from, but not limited to, those looking for promotion) that its ministerial team needs a refresh in the run up to the next election. Many backbenchers also believe that its better-performing communicators Simon Harris (who is likely to move up from higher education) and Helen McEntee (who is tipped to stay in justice) should be given prominent roles in the two and a half year run in to that election.
A switch of portfolios, but limited change in ministerial personnel is the politically safest option. That message appears to have been put out by the Fine Gael hierarchy earlier this week when it was reported that there would be minimal changes to the wider ministerial line up.
Nevertheless, cabinet reshuffles always have the potential to put noses out of joint and can be fraught with risk. Add to this an environment where competition between both parties is ramping up, and where there is internal unease within each party about their respective poll-ratings and the task gets trickier.
The leaders of the three coalition parties will have the need to maintain stability to the forefront of their mind. But at a time of a global energy crisis that will test the cohesion of even the most robust governments, there is a strong chance that the "big switch" will lead to turbulent times ahead.