It was shortly before 3am on Friday 17 June. After a long night of negotiations, we received word that the public sector pay talks were over.
My cameraman Ken and I quickly gathered our equipment and waited in the pre-dawn darkness for union leaders and Government representatives to emerge from the Workplace Relations Commission.
Other than looking a little tired, their facial expressions and body language gave no clues as to how the talks had gone.
It soon became clear however that the two sides had failed to reach agreement and that there was no deal.
"Disappointingly we were not able to conclude an agreement with the Government side. While some progress was recorded, unfortunately the terms on offer were not something we felt we could recommend," ICTU President Kevin Callinan told me.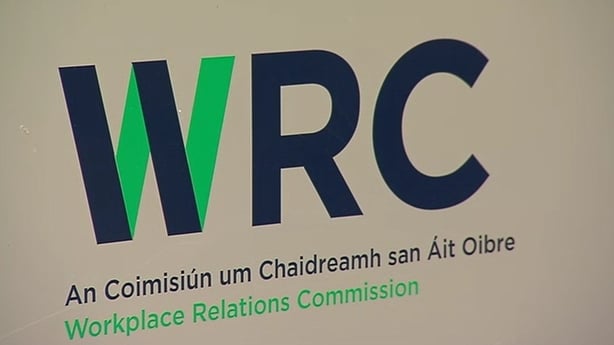 "There is a significant difference and I don't know if that can be bridged," he said.
Initially, unions said they would not discuss details of the pay offer made by the Government, because there was a chance the negotiations might resume, but within hours that all changed.
The Irish Congress of Trade Unions said in a statement that the Government had offered pay increases of 2.5% for the period 2021-2022 and a further 2.5% pay rise for next year - numbers which ICTU said fell far short of inflation.
Government sources were quick to point out that the increases would come on top of a 2% rise already in place under the existing public sector pay agreement, delivering a cumulative rise of 7% and bringing the total cost of the pay deal to €2.3 billion.
Within days, the Government indicated that it was prepared to make a revised offer, but it would be more than two months before the sides returned to the negotiating table.
A lot happened in those summer weeks.
People took holidays and enjoyed the sunshine but there was no break from the very thing that sparked the unions' pay demands in the first place - soaring inflation.
Ongoing global uncertainty, rising energy prices and interest rakes hikes mean that the cost-of-living pressures that were being felt by workers when the pay talks broke down in June have worsened in the meantime.
The threat of strike action has also increased.
Frustrated with the lack of progress, public sector unions announced plans to ballot their members for industrial action.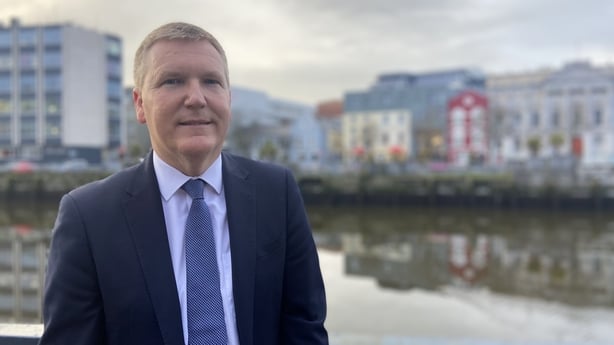 Earlier this month, the Minister for Public Expenditure and Reform confirmed that the pay talks would resume in late August.
"We will come forward with a revised offer," Michael McGrath said.
"We are very conscious that living standards are under pressure for all workers," he added.
Mr McGrath has repeatedly said that whatever pay deal is agreed, it will have to be fair to both public servants and taxpayers.
He has warned that while the Government wants industrial peace, it will not chase inflation. He has also said both sides will have to show flexibility.
ICTU's Kevin Callinan said the pay offer will need to be significantly improved.
"The Government side has taken over two months to reflect on its position. Increased and sustained inflation during that period has not made it easier to reach an outcome that unions can credibly put to ballots of workers struggling with soaring increases in the cost of fuel, food, housing, childcare, and many other essentials," Mr Callinan said.
"Minister McGrath has indicated that the Government will make an improved offer on Monday, and we look forward to finding out if it will be enough to move towards an outcome that we can credibly put to workers in ballots," he said.
John King is SIPTU Deputy General Secretary, and one of the lead union negotiators at the pay talks. He is hopeful that a deal can be reached when the negotiations resume this week.
"It is pleasing to note that the Minister has indicated that they still want a public service agreement and they are prepared to come back with a revised offer," Mr King said.
"That suggests to us that the gap between the two sides is closing and we would be hopeful that we might be able to close out on a deal with some concentrated effort."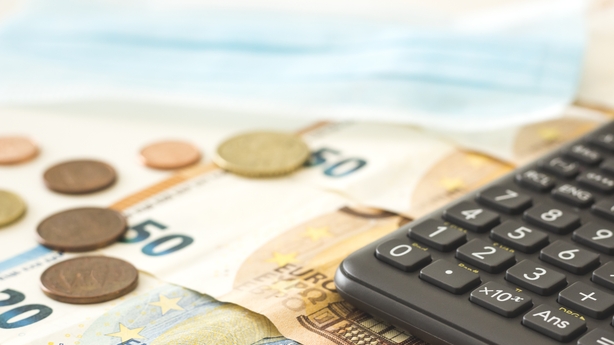 Mr King said that the union side is prepared to be flexible and that their position is negotiable.
"The employers have offered 5% between now and the end of 2023. That clearly wasn't going to work when we have a headline inflation figure in excess of 9% so everyone knows what the gap is but what the Workplace Relations Commission and the Government side both know is that the Public Services Committee's position on this is negotiable and we are prepared to be flexible in order to achieve an agreement."
"We do want an agreement but not an agreement at any cost. It has to be an agreement that delivers for public servants. Public service workers in low-to-middle income categories are suffering as are all workers in this inflationary crisis," Mr King added.
SIPTU was due to begin balloting members for industrial action on Monday but with the pay talks set to resume, the process will be paused for a few days.
"Given that the talks are starting on Monday, we will remain in the consultation phase until 1 September and will begin balloting in the event that we don't achieve an amicable outcome in the talks," Mr King said.
So, what might an acceptable offer look like?
Two pay deals were recently agreed in the public transport sector.
Drivers at Dublin Bus voted to accept a proposed pay and productivity agreement worth 15.5% over five years.
The deal, which was recommended by the Labour Court, contains cost of living increases worth 11% and a further 4.5% linked to productivity.
Unions at Iarnród Éireann meanwhile voted to accept a pay and productivity deal worth 10.5% over five years with the potential for a further 4.5% increase linked to efficiencies.
Would similar percentage increases be acceptable to both the Government and public sector unions?
We will soon find out with the pay talks set to resume at the Workplace Relations Commission on Monday.
After a summer of heatwaves and threats of industrial action, both sides will be hoping to lower the temperature at the talks table in the coming days.