Liz Cheney's loss in the Wyoming Republican Primary - effectively her deselection as a Republican candidate for November's Congressional elections - is not a surprise.
For months, opinion polls had shown her challenger, Harriet Hageman, had pulled out a commanding lead of somewhere between 22% and 29% over the incumbent. In the end it was worse.
She conceded early, calling Ms Hageman to congratulate her - and appeared to make a virtue of accepting the election result in a speech to supporters that was carried on news networks - though Republican-supporting Fox news cut their coverage short to return to a panel discussion.
In that speech, she hinted at a possible future, reminding supporters that the first Republican Party President of the US, Abraham Lincoln, had lost House and Senate races before winning the most important office in the land.
An historian by training and instinct, Ms Cheney drew upon tales of the US Civil War to justify her stand against Donald Trump, hinting more darkly that the country is as divided now as it was then, and could spill over into violence.
And she justified her stance against Mr Trump, pointing out that she won the primary two years ago with 73% of the vote.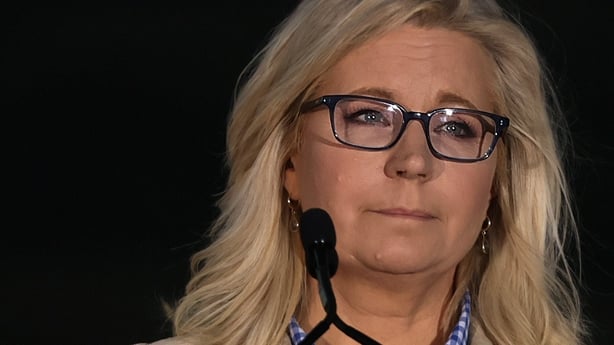 If she had kept her head down and said nothing, she claimed she could have done so again.
"It would have required that I go along with President Trump's lie about the 2020 election," she said.
She appeared to have reconciled herself to the prospect of losing well before any votes were cast.
"No house seat, no office in this land is more important than the principles we are all sworn to protect. And I well understood the potential political consequences of my abiding by my duty," she told supporters.
Both candidates were on the conservative wing of the Republican Party, and would vote pretty much the same way on pretty much all issues - except one: Donald Trump.
Ms Hageman supported Mr Trump. She accepts his claim that he won the election, but was cheated out of a second term.
She was endorsed as a candidate by the former president, who campaigned for her in the state. Liz Cheney has been his most vocal critic in the Republican Party.
Ms Hageman's triumph shows how strong Donald Trump remains in the Republican Party, and among a wide swathe of voters.
It also shows - and is intended to show - the former president's capacity for revenge.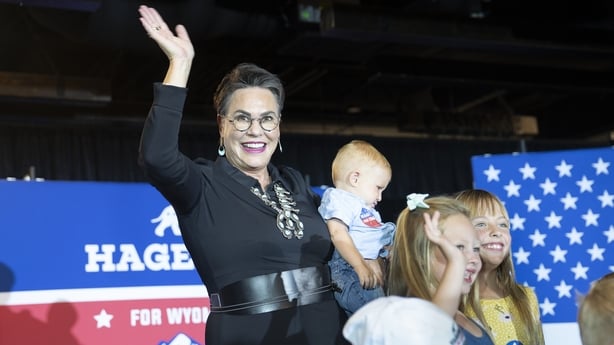 Liz Cheney was one of just ten House Republicans to vote in favour of holding a second impeachment trial of Mr Trump in the wake of the 6 January storming of the Capitol in 2021.
Four of them are not standing for election this time around. Four more had Trump backed candidates stand against them - and all lost, including Ms Cheney. Just two of the "Impeachment Ten" will contest the November elections as Republicans.
Ms Hageman has also overcome the weight of money that Liz Cheney was able to raise - some $15 million by some estimates - compared with an average of just under $3m for House candidates as a whole.
Ms Cheney had been able to draw in money from Republican establishment donors who don't like the direction or tone of the party under Donald Trump.
But plainly, Republican voters do like the tone and direction - and are showing it with their votes.
Ms Hageman's message to voters was that Ms Cheney was spending far too much time raking over things that happened 18 months ago, and was not looking after the concerns of the people of Wyoming.
Not even the intervention of her father, Dick Cheney, could shift voter opinion. The powerful vice-president under George W Bush - who called Donald Trump a coward and a liar and a threat to the nation for trying to overturn the result of the 2020 Presidential election, in a video in which the former Wyoming Representative wore a cowboy hat.
Mr Cheney had endorsed Mr Trump's candidacy in 2016, the same year that Liz won her first term in his old seat. Father and daughter had co-authored two books during the vice-president's retirement.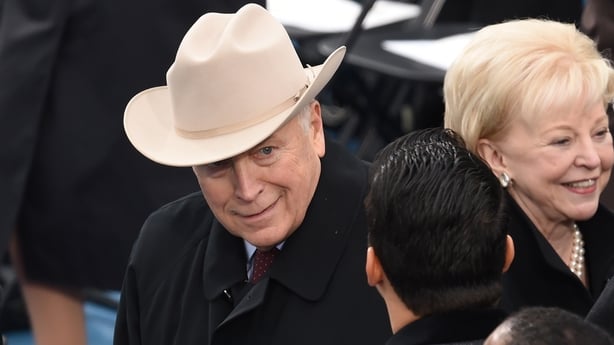 The first, a memoir of his controversial years in the White House. The second, 'Exceptional: Why The World Needs a Powerful America', was an excursion through post-World War II US diplomacy, and the role the US has played as a defender of freedom.
He became increasingly critical of US foreign policy as the Trump years progressed. Liz went all out to take down Mr Trump.
Not only was she one of the "Impeachment Ten", she was also one of just two Republicans on the 6 January Committee. The other is Adam Kinzinger, a war veteran who is not standing at the next election.
As the senior Republican member, she is the deputy chair, her presence lending the commission an authority it would otherwise lack. To get that post, she defied the Republican's leader in the House, Kevin McCarthy. Mr Trump and his supporters denounced her as a RINO - Republican in Name Only.
The same for Mr Kinzinger - with one Republican candidate airing a TV advert showing him, rifle in hand, declaring the RINO hunting season open, not to close until the last one has been bagged and tagged.
Despite the taunting and name calling - and Mr Trump's visit to Wyoming over the summer to hold a rally in support of Ms Hageman - Ms Cheney has stuck to her task on the 6 January committee.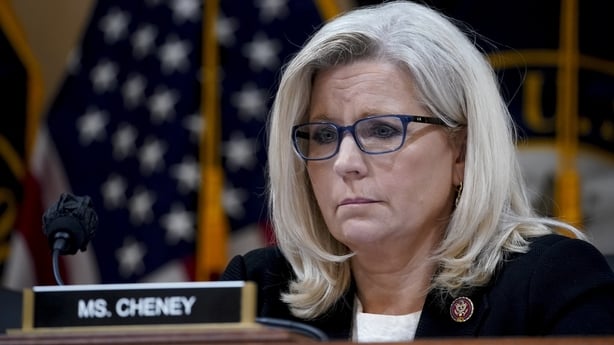 Having a Republican member asking questions of the almost exclusively Republican parade of witnesses has been extremely valuable to the committee in its aim of trying to convince Trump-supporting Americans that Donald Trump did not win the 2020 election, and that he was at the centre of a plot to subvert the election result, of which the attack on the capitol was just a part.
She will continue with that work into the autumn; her reputation among admirers further enhanced by paying the price electorally for taking a stand against Mr Trump.
Her future is widely tipped to include a continuation of that work outside Congress, in think tanks and journalism.
There has even been speculation of a return to the electoral fray, as a spoiler candidate in the race for the 2024 Republican nomination to try and stop Mr Trump winning the nomination.
"Now the real work begins," she said in her concession speech, in which she referenced two former presidents, Lincoln and Grant, who fought a civil war to keep the union together.
But given the increasing propensity to political violence in this country - the most recent being last week - Ms Cheney will have to put up with intrusive security for the foreseeable future if she wants to maintain her high profile opposition to Donald Trump.