Despite all the debate, the finger pointing, the bad blood, and the recriminations about how much each sector should cut greenhouse gas emissions, the agreement and publication of Sectoral Emissions Ceilings is a major environmental milestone and a huge achievement.
Yes, of course there are some holes in the plan as published.
For instance, there is a lack of detail and no clear roadmap for how each sector should achieve these now legally binding targets.
There is also the fact that the emissions reductions outlined do not yet add up to the required 51%.
That is because 5.25 million tonnes of emissions cuts are still unallocated pending further studies related to land use and other considerations.
And of course, there are huge questions about where the money is to come from for the transformational investments required in each sector and the compensation required to ensure a so-called "just transition".
But there can be no question about what the publication of the Sectoral Emissions Ceilings really represents for Ireland.
It is a game-changer, and it signifies a real transformation for environmental policy and climate action in Ireland.
For the past two decades, despite contributing more per capita to global emissions than most other European countries, Ireland was one of the biggest laggards when it came to climate action.
Policymakers talked about it, wrote about it, and planned for it.
Irish governments made emissions reductions commitments to the EU, the UN, the IPCC and others.
But when push came to shove, very little was achieved.
Ireland had a longstanding and legally binding commitment to cut greenhouse gas emissions by 20% by 2020 and completely failed to reach that target.
Even last year, 2021, when the Climate Action Plan, the Carbon Budgets Limits, and the Climate Act all dictated that emissions needed to be cut by 4.8%, we achieved the opposite.
Ireland's greenhouse gas emissions actually went up by 4.7% last year instead of going down by that amount.
At a time when Ireland was supposed to be getting out of using coal for electricity it turned out that the country had tripled its use of coal in electricity generation.
"All of this has been very disappointing for committed environmentalists"
Almost a quarter of the economy's entire carbon allocation or budget for the period out to 2025 was already used up in 2021 - the very first year of the carbon budget period.
All of this has been very disappointing for the band of committed environmentalists who have been waiting and urging and hoping for years that Ireland would fully engage in climate action.
But Ireland's declaration of a climate and biodiversity emergency, the publication of the Climate Act, and now the agreement to a legally binding environmental "straight-jacket" for every sector of the economy mean that things have moved.
The political and policy environment in Ireland has changed. The commitment to act on climate policy is totally serious.
50% emissions cut by 2030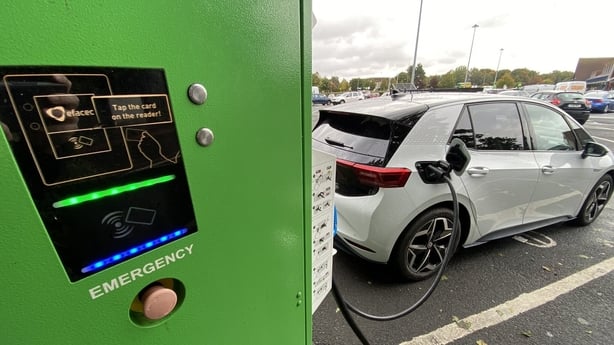 The measures outlined in the Climate Action Plan will be pursued with far greater rigour and no sector of the economy or society will be unaffected by the changes that will now come.
Transport emissions are to be reduced by 50% by 2030. That will mean public transport, electric cars, bicycle and walking whether we like it or not.
And although none of this is set out in any great detail it is likely to mean congestion charges in cities, increased road taxes, higher petrol and diesel taxes, higher parking charges and anything else that can be dreamed up to encourage people to leave the car at home.
Emissions from residential buildings are to be reduced by 40%. That can't be done without investment in our homes. People will see a greater shift to electric heating with heat pumps leading the way.
Ever increasing carbon taxes will make coal and oil for home heating increasingly expensive. Those who can afford to make the investment to insulate their homes will continue to be grant-aided.
But what if you don't have the money for major home improvements. What if you don't live in social housing where the grants and assistance are higher.
People are also likely to have to get used to the so-called "smart metering" of electricity with different prices being charged at different times of the day.
There are big changes in store for the enterprise sector that will also affect workplaces.
Carrot-and-stick approach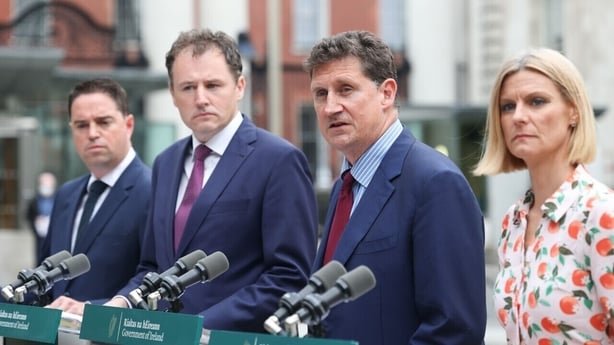 The Government has emphasised the positive aspects of the transformations that will result from the sectoral emissions ceilings - cleaner air, warmer homes, a better-quality life.
But make no mistake about it, they are going to have to use a carrot-and-stick approach to get us there.
While people may well like some of the carrot – the grants, the supports, the expert advice and so on – they are not going to like the stick - extra charges, levies, regulations, taxes, and penalties required to get us to change our ways.
Agriculture has the biggest sticking point, with a 25% emissions reduction target for the sector now official.
This is far higher than the farmers wanted to accept.
Their analysis suggested that even with a cut of just 21% reduction in greenhouse gases for their sector the beef herd would have to be reduced by 6%, the dairy herd by 5%, 10,000 agri-linked jobs would be lost throughout the economy, as well as €1.1 billion in revenue.
The fact that the higher emissions reduction target is now even higher, suggests the blow to the sector might be worse than feared.
To compensate, the Government is offering significant new financial support for farmers to install anaerobic digesters to produce methane gas from slurry and grass and pump it into the national gas grid.
There are to be big supports too for the installation of solar panels on farms with the target for solar energy generation nationally more than doubled as a result.
There will also be more money for planting trees and restoring wetlands, all of which is aimed at providing new income streams for farmers.
No doubt the debate about the fairness of all of this will go on for months.
But there is no question that as a country, Ireland has no choice about the need to change.
Climate action is now a fact of life and the longer we delay acting the harder and the more expensive it is going to be.