We can all relate to the story of inflation. From the first spoon of cereal in the morning to the last cup of tea at night.
From the oil to heat our homes to the fuel in our cars; from rent to ready-made meals, inflation is cutting a swathe through everyone's pockets and everyone's lives.
Coupled with mostly static wages, it is no surprise that the cost of living now tops opinion polls as the number one concern for people.
It is ahead of housing and healthcare, which, based on the magnitude of challenges in those sectors is really saying something.
This week the Economic and Social Research Institute report on energy poverty quantified in euro terms what people already know from their inflated energy bills.
Some 29% of households now meet the definition of energy poverty, the highest on record.
That is 550,000 households paying more than 10% of their after-tax income or their social welfare on home energy bills.
In monetary terms, the bills have increased by €1,100 per year.
When motor fuel costs are included that rises to more than €2,000.
It is an awful lot of extra money needed in households dealing with inflation across the board.
We learned earlier this month from the Central Statistics Office that inflation rose to its highest rate in 38 years topping out at 7.8%.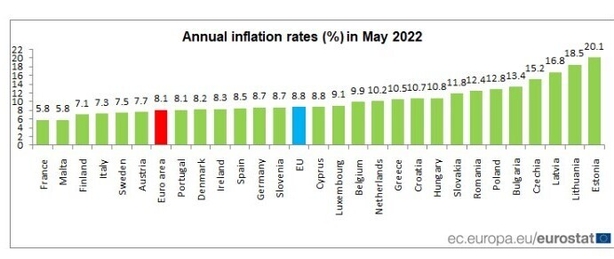 Behind that figure lurks the extraordinary percentage increases in energy costs; electricity up by 41%, gas by 57% and home heating oil by 102% in 12 months.
Diesel is up 42% and petrol up 30%.
The high energy costs have bled into most other sectors too including food.
Staples such as bread, eggs and beef/chicken have risen by 12%, 8% and 7.5% respectively.
Hard choices
No wonder some people are now forced to seek help.
"We have received 78,000 requests for help this year so far, that's up 20% on previous years," says Dr Tricia Kielty, head of Social Justice and Policy with St Vincent De Paul.
"We are getting calls from a whole range of different households, people in receipt of social welfare, people in low paid work that are struggling for the first-time, low-income households or middle-income households that may never have struggled before and it is their first-time calling SVP for help."
Dr Kielty says the crisis is forcing people to make hard choices.
"Parents are skipping meals so their kids can eat"
"Many of those households are making difficult decisions between essentials, like food, like heating and we know groups like lone parents, people with disabilities and households in rural areas are really struggling the most," she said.
"Some parents are skipping meals so their kids can eat, parents trying to shield their children from the cost-of-living crisis.
"We are also getting calls from households with very large energy bills and no capacity to repay them."
Interest rates rise
To make matters more difficult, rises in interest rates are also on the way.
From next month, when the European Central Bank hikes rates by 0.25%, mortgages will cost people €50 more per month for every €250,000 owed.
Ultimately the rate hikes are supposed to calm inflation, but it won't happen immediately.
"We will make sure that inflation returns to our 2% target over the medium term," ECB President Christine Lagarde said during the news conference announcing the rate hike.
"It is not just a step, it is a journey," she said of the moves.
So, what is to be done?
End the war in Ukraine, restore normal international trade relations, unravel the supply line knots brought about by the pandemic and watch prices ease back.
Not likely anytime soon and not so simple many might say.
The war in Ukraine may or may not end this year, but the cleaving of relations between oil and gas rich Russia and the EU and USA will not be easily healed.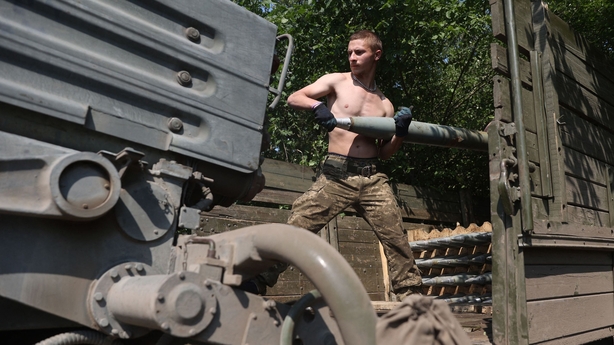 So, citizens in many countries are looking to their governments for relief.
The Government acknowledges the crisis. However, ministers, including Minister for Finance Paschal Donohoe, have said there are limits to what they can do, and the focus will be on measures in October's Budget, in four months' time.
Calls for action
The Government also points to actions already taken such as increases in welfare and the minimum wage, tax reductions, cuts in excise duty on motor fuel, the extension of the fuel allowance and a spend of €2.4 billion to date.
Despite this there is an opposition clamour for more concrete action immediately.
Sinn Féin and other opposition parties have repeatedly called for a mini-budget to address the cost of living crisis.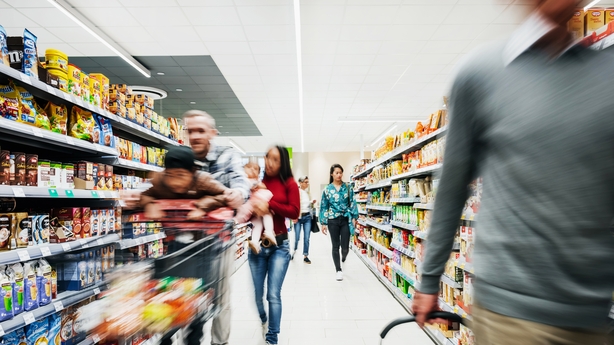 Referring to the ESRI report, Sinn Féin Spokesperson for Social Protection Claire Kerrane said it was further evidence of the need for Government initiatives.
"The report underlines the need for action from the Government today, not in four months' time, at the Budget, when much announced doesn't actually kick in until 2023," she said.
The Taoiseach was clear however the Government will act to help people on lower incomes and said action they take will kick in this year and not 2023.
"It has to be worked out by cabinet, it needs to be comprehensive and to apply for this calendar year and in a meaningful way over the next 12 months…. we will further engage with the ESRI and at cabinet level to get the right set of measures," he said.
Whether the Government's stated position of waiting until Budget Day will be maintained is another question.
This week Tánaiste Leo Varadkar said the focus is on the Budget, but he was not "ruling out doing things in the interim".
The pressure is rising…on everyone.